Increase in the amount of fake NCT certificates
The amount of fake NCT certificates in circulation in Ireland is on the rise.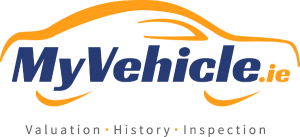 It's extremely worrying just how easy it now is to obtain a Fake NCT Certificate in Ireland



MyVehicle.ie
, a vehicle history check service provider, spoke with a source who supplies invalid NCT certificates. Research from MyVehicle revealed that from the reports they ran on cars, 19.8%, nearly 20%, had fake NCTS.
From an interview with the person who can't be named, it was said that forged NCT certs are available to be bought from as low as €50 for any vehicle even if it is not road worthy. He added people use fake NCT certs to make it easier to resell their car at a higher cost than what is is actually worth on the market.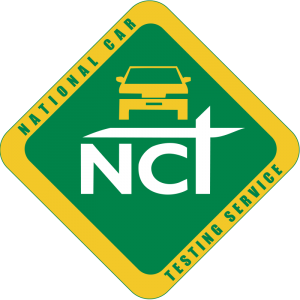 The source claimed that there is a high demand for these fake certs. "I normally sell on demand, so it's hard to put a number on it but I usually sell several a week".
He added that he isn't the only individual selling these types of documents since it is easy enough to do, saying "I guess there are quite a few people doing it now". He added that the fake NCT certs cannot be traced back to him if caught as it is only a piece of paper.
The dodgy NCT dealer mentioned that a potential buyer of a vehicle wouldn't even know the difference between a real and invalid NCT certificate as there is little difference between them. They can put whatever they like on it, expiry date, mileage, NCT cert number etc. which is all made to look real.
The source would supply the NCT cert which helps the owner to sell the car privately but warns that if they crash the car, they should remove the fake NCT cert from the window.
He says that most people can't actually tell the difference between them. The potential buyer sees the cert and takes it as meaning the car is mechanically fine but in actual fact this is not the case. But if the information looks real they usually accept this.
The copy of the fake NCT cert below shows just how hard it can be to tell the difference between a fake NCT cert and a real one.
MyVehicle.ie
ran the NCT cert through a history report and it revealed it was a fake. The car with the fake NCT was being sold on Donedeal as as a safe family car for €1,350.
[caption id="attachment_469" align="aligncenter" width="300"]
                             The fake NCT cert[/caption]
It is important that when you are looking to buy a used car, to take extra care by carrying out a
MyVehicle
history report. If you don't check the NCT before buying a vehicle you are held responsible for your purchase. Driving with an invalid NCT cert could see a driver get 5 penalty points, €2,000 fine or even three-months behind bars.
Managing director of
MyVehicle.ie
, Justin Kavanagh, said: "It's extremely worrying just how easy it now is to obtain a Fake NCT Certificate in Ireland, and an even greater concern is that the individuals that are purchasing vehicles with these fake NCT certificates are putting way too much trust in the NCT Certificate, by expecting a vehicle to be mechanically sound because it has apparently passed the National Car Test and trusting the mileage reading that is printed on the NCT Certificate, which in my opinion is not wise."
"By simply purchasing a low costing vehicle history check, this will provide you with the actual NCT Expiry Date, NCT History, NCT Certificate Number verification and also previous mileage readings if available". (Currently over 10 million readings on over 1.2 million unique Irish vehicle registration numbers)."
---