One in seven cars that passed the UK MOT test last year should have failed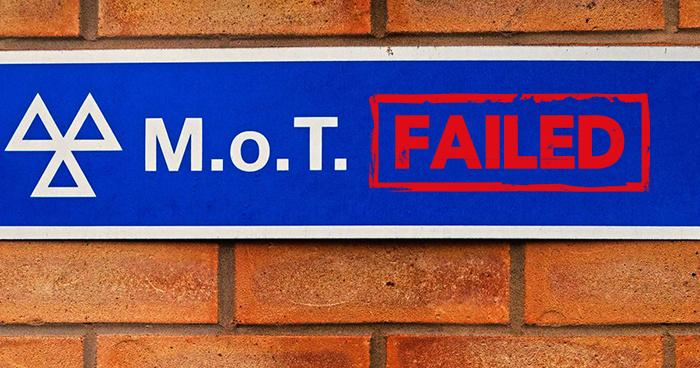 2.9 million cars should have failed the MOT
The UK's Driver and Vehicle Standards Agency and What Car Magazine have collaborated on an investigation into the MOT test which is the equivalent of Ireland's NCT test.
They discovered that one in seven cars that passed the UK's MOT test last year should have actually failed the Test, and went back on the road in an unroadworthy condition.
This means that a large cohort of imported UK vehicles into Ireland did not reach MOT roadworthiness standards which is an obvious concern for Irish motorists who rely on a huge supply of imported UK vehicles.
MOT stands for Ministry of Transport. This test, which predates the NCT Irish NCT test which was created as a means to determine if cars were safe to stay on the road.
The UK Ministry of Transport no longer exists, but has merged into the Department of Transport which has responsibility for the oversight and upkeep of Britain's entire transport network.
The investigation found that many garages had 'failed to uphold Government testing standards' and missed some potentially dangerous defects in cars.
They analysed the DVSA's (Driver and Vehicle Standards Agency) MOT Compliance Survey for 2019 to 2020 and found that 13.58 per cent of vehicles that passed the MOT should not have passed.
This equates to 2.9 million vehicles driving around which were deemed unroadworthy. The Head of the DVSA's MOT Department, Chris Price said:
"We carry out the MOT Compliance Survey to maintain MOT standards. The survey targets a random selection of vehicles and is designed to identify problems with MOT testing in order that we can put them right. The public can play their part in maintaining high MOT standards by reporting any concerns to us on GOV.UK."
In response to the findings of the investigation the DVSA issued 24 disciplinary action recordings and 179 advisory warning letters to the vehicle test centres shown to be at fault.
The most common component areas identified by the DVSA in which they disagreed with the MOT's findings were:
Brakes: 17.74%

Suspension: 14.56%

Tyres: 13.22%

Lamps, Reflectors and Electrical Equipment: 11.51%

Visibility: 3.72%

Noise, emissions and leaks: 3.63%

Body, chassis, structure: 3.50%

Steering: 2.01%

Identification of the vehicle: 1.13%

Seat belt and supplementary restraint systems: 1.08%
In response to the investigation, What Car magazine carried out a survey of used car buyers and found that 11.9 per cent of the 1,425 surveyed used car buyers knew that a local garage had the reputation for passing cars for their MOT.
Like here in Ireland with our own NCT test most drivers feel that passing the national car test is very important, to say the least. Drivers want to know, the the used car they buy is safe and has a valid roadworthiness certificate.
The survey found that 76.8 per cent of buyers polled felt that a car's MOT record was either 'very important' or 'important' when deciding on whether to buy. The editor of What Car? Steve Huntingford, said:
"Our investigation has shown the significant differences between the DVSA's own testing standards and those upheld by some in the industry.
"This poses a serious concern, with potentially hazardous vehicles being allowed to remain on the road, putting their drivers and other road users at risk.
"It also complicates matters for used buyers who often rely on a vehicle's MOT history as an indicator for a car's safety and reliability."
Specific concern was raised about the safety and reliability of some cars belonging to owners who took advantage of the six-month MOT extension, from March to August due to the lockdowns.
Almost one-third of all vehicles in the UK fail the MOT test at the first attempt. If a sizable percentage of these vehicles should have been failed, it creates the potentiality for millions of vehicles and their drivers and passengers driving around in dangerous vehicles.
Key findings from the MOT Compliance Survey (2019/20)
Out of a randomised sample of 1,800 vehicles, 1,671 were retested by the DVSA. On the re-test, vehicle examiners found that:
Of the vehicles that passed, 13.58% should have failed

Of the vehicles that failed, 3.23% should have passed

In 70.1% of vehicles, they found at least one defect MOT missed or recorded incorrectly

In 56.48% of vehicles, they found three or more defects missed or recorded incorrectly by the MOT
Author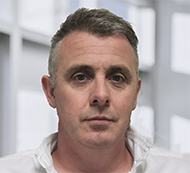 Justin Kavanagh
Justin Kavanagh is a recognised leader in automotive intelligence and vehicle data supply to the entire motor industry. He has almost 20 years experience in building systems from the ground up. As the Managing Director of Vehicle Management System, he understands the need and importance of trustworthy and reliable vehicle history and advice to both the trade and the public.
Follow me on LinkedIn
---