Tips for Shopping Smart When Buying a Used Car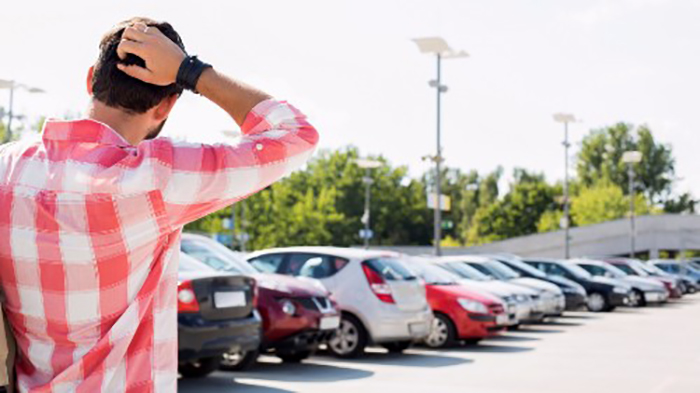 Buying a used car can be a risky undertaking if you are inexperienced and don't know what to look out for. 'Shopping Smart' when buying a used car involves doing as much research as possible, knowing your budget, having a clear idea of what you're shopping for, doing a comprehensive Car History Check and being prepared to negotiate. Here are some tips to help you get the best deal when buying a used car in Ireland.
1. Do Your Research
Before you start shopping for a used car, do your research and decide what you're looking for. You should know what type of car you're interested in, what the market price is, and what features you're looking are essential for your needs. You can start by browsing car dealerships, checking online car listings, and reading car reviews to get an idea of what's available and get a feel for the average price you should expect to pay for the car you are interested in. It's useful to start this process early, even long before you are ready to make your purchase, so that you are fully informed of the market when the time comes to negotiate.
2. Decide on Your Budget
Once you've done your research and established the average asking price, you should set a budget for your new car purchase. Be realistic about what you can afford, and consider the cost of maintenance, road tax and insurance when setting your maximum budget. If you are considering car finance, Its a good idea to get pre-approved for a car loan so that you are ready to commit to buying once you've found the perfect car and settled on a purchase price.
3. Meet the Seller and Check Out the Car
Once you've found a used car that you're interested in, you should inspect it thoroughly before making any offers. Beware of sellers that want to 'meet you halfway' or in car parks or garage forecourts. A genuine seller will have no issue with you calling to their home or workplace to view the car. While there may be good reason to meet elsewhere, it's reason to be cautious.
Check the exterior and interior for any damage or excessive wear, and take the car for a test drive to see how it handles on the road. If you're not comfortable doing the inspection yourself, you can hire a mechanic or professional Automotive Engineer to do it for you. A small amount of money spent at this critical stage could save you thousands in the long run, not to mention the risk of potentially buying an unsafe car.
4. Make Sure the Car has a Valid NCT
While a current NCT certificate is not a guarantee of the cars condition, it is a least a good indication. Even if the NCT cert is current, the more recent the test, the better the odds are that the car is in roadworthy condition. When you buy a car without an NCT or with an imminent NCT expiry date, you run the risk of expensive repairs should the car fail the test when it is next inspected.
5. Negotiate the Purchase Price
When it comes time to negotiating the price, don't be afraid to make a lower offer than the asking price and be prepared to walk away if the seller isn't willing to be reasonable. Remember, there are lots of cars on the market and you are free to walk away from the deal if it's not absolutely right for you or if you feel the asking price is too high. You may have more potential for a price drop when buying privately but, while professional dealers are less likely to lower the price, they have lots more options available to close the deal such as extended warranties, free servicing, added extras and upgrades. If you can't get it cheaper, see what you can get thrown in for the asking price.
6. Get an Independent Car History Check
Before you commit to the purchase of any used car, you should purchase an independent Car History Check to verify such things as the mileage, its past use, number of previous owners and to make sure it hasn't been in any accidents or had any major repairs. You can check a car's history by getting a Car History Check from an independent source such as MyVehicle.ie.
7. Get a Warranty if Possible
When you buy a used car in Ireland, you're protected by the Sale of Goods and Supply of Services Act, which requires that the car be of "merchantable quality." However, this protection only extends to purchases made from franchised or independent motor dealers. Purchases from private sellers are made entirely at the buyers risk. It's a good idea, where possible, to get a warranty to protect yourself against any unexpected mechanical repairs. Most dealerships offer warranties on their used cars, but you can also purchase a third-party warranty if you're buying from a private seller.
'Shopping Smart' when buying a used car involves doing your research, setting your budget and sticking to it, inspecting the car, checking the car's history with an independent Car History Check, negotiating the price, and in some cases, getting a reliable warranty that you can fall back on if you need to. By following these tips, you allow yourself the chance of getting a great deal on a used car that will give you reliable motoring for years to come.
Author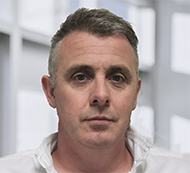 Justin Kavanagh
Justin Kavanagh is a recognised leader in automotive intelligence and vehicle data supply to the entire motor industry. He has almost 20 years experience in building systems from the ground up. As the Managing Director of Vehicle Management System, he understands the need and importance of trustworthy and reliable vehicle history and advice to both the trade and the public.
Follow me on LinkedIn
---