Used Car Sales Guide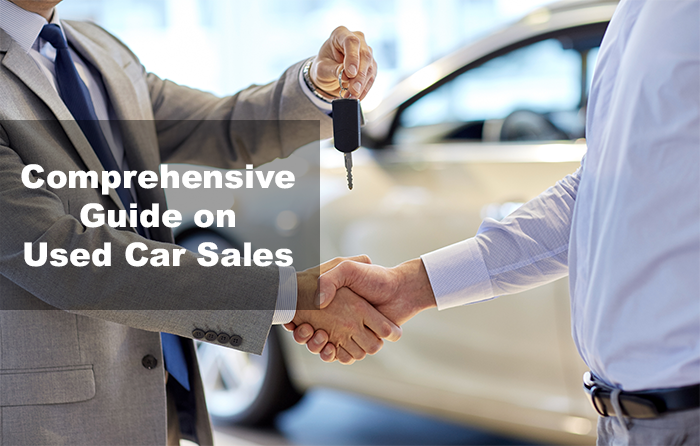 COVID Car Sales - Reasons for the Motor Trade to be Optimistic in 2021
The auto industry felt the brunt of the COVID-19 pandemic just like the airlines, travel and tourism, and hospitality sectors. Being largely dependent on brick-and-mortar stores during the pre-COVID era, multiple dealerships were thrown off the charts when lockdown 1.0 came and manufacturers having to shut down factories due to virus fears made matters worse.
But it is 2021 now and humanity has successfully developed vaccines. We are gradually moving past the lockdown phases and steadily opening up the economy. One of the first industries to bounce back has been the auto sector. Motor trade all across the world quickly returned to pre-COVID levels, with both manufacturers and dealerships adapting to the new normal. Going forward, the optimistic trends of 2021 are likely to continue. And both new and used car sales should follow an upward trend.
The preference for online car sales
As per Mckinsey & Company, 59% of new and used car buyers now prefer to buy their vehicles online without ever meeting their dealers. The preference is more common among people aged between 55 to 70 years old who were at greater risk of suffering from COVID during the pandemic. Dealerships are also fuelling this trend with exciting online new and used cars sales offers, combined with free home delivery and easy financing. The digital shift has enabled motor trade to continue in Ireland during the pandemic and should boost revenue in the coming years.
The panic surrounding public transport
Even when the pandemic-related lockdowns started to ease out and the economy opened, people remained apprehensive about taking public transports that had the possibility of seeing crowds in confined spaces. The surrounding panic led people to invest in personal vehicles that were far safer than any public transit. Used car sales in Ireland and worldwide thus shot up as these are more affordable than new ones. Although we have vaccines now, people are still apprehensive about public transport and will continue to buy personal cars that carry fewer infection risks.
Record-low interest rates
Almost all central banks across the world cut their benchmark interest rates to respond to the pandemic's impact on the economy. The idea was to motivate people to take loans and make purchases to help sustain businesses. During 2020, most central banks, including the European Central Bank, cut their rates to record lows. This meant that auto loans became affordable with interest rates on them hardly mattering. As we are approaching the end of 2021, none of the banks are showing any signs to raise their interest rates again. With financing easily available, we can expect the motor trade to keep thriving despite the current used car prices in Ireland.
Higher disposable income among people
Back in July 2021, the Irish Government announced a stimulus package of 3.5 billion Euros to help revive the country's economy. And stimulus packages generally mean that cash available to people for spending increases, giving the citizens more purchasing power. The series of lockdowns also restricted people's movements. People had fewer places to go to and thus saved more than they spent. Once the economy opened, the available disposable incomes got directed to the motor trade. The entire country bought more cars as post-COVID new and used car sales figures quickly returned to pre-COVID levels in a matter of just a few months.
Car hire companies are back in business
Car hire services in Ireland like Hertz, Avis and Kayak went into a pandemic-induced hibernation during 2020 but the reopening of 2021 put these enterprises back on track again as they resumed vehicle purchases. Studies now show that the people who are not buying cars are opting for car rentals to minimise exposure and the rental services are seeing business as per pre-COVID levels. Car rental services have always been major customers to Irish dealerships and a flourish in the former's business is naturally an optimistic sign for the latter.
People are buying cars in Ireland
And we are leaving the dip of the COVID-19 pandemic behind us. However, the onset of digitisation has made consumers more informed and comparisons among competition simple. People now carry out extensive research before buying new or used cars. A thorough car check report can help car sales because it justifies the quality on offer. Used car prices in Ireland are not mattering as of now as renewed customer intent combined with easy car loans is aiding motor trade and the positive trend will continue in the coming years. The overall picture of the auto industry looks promising if you add EVs into the mix as well.
Author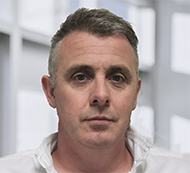 Justin Kavanagh
Justin Kavanagh is a recognised leader in automotive intelligence and vehicle data supply to the entire motor industry. He has almost 20 years experience in building systems from the ground up. As the Managing Director of Vehicle Management System, he understands the need and importance of trustworthy and reliable vehicle history and advice to both the trade and the public.
Follow me on LinkedIn
---