48,188 new cars were sold in January despite the lockdown

New Car Sales January 2021
Amazingly, new car sales were only down 3.2% in the first quarter despite the lockdown with almost 50,000 new cars registered. The top selling manufacturer in the first three months was Toyota with 6,320 new car registrations, ahead of Volkswagen with 5,245.
These figures are certainly impressive despite showrooms being closed during the lockdown and March sales totalled 9,270.
During the first quarter, used car imports were up by 5.5% with 18,420 used cars re-registered in Ireland. Many dealers are saying though, that this increase is because of the increased levels of imported used car stock which was brought into the country at the end of 2020 due to the impending Brexit-related customs duties.
Best selling brands registrations:
Toyota - 6,320

Volkswagen - 5,245

Hyundai - 4,995

Skoda - 4,243
The best selling car so far this year is the Hyundai Tucson. This vehicle consistently appears in the top 3 best-sellers for Irish motorists. The Tucson was followed by the Toyota Corolla and then the Toyota Rav 4. The luxury brand BMW made it into the top 10 best sellers with 1,816 registrations.
Toyota are themselves putting this success down the increasing number of Hybrid and electric sales.
Petrol-electric hybrids from Toyota now accounts for 17.7 per cent of all new car sales, while Toyota plug-in hybrids make up 5.6 per cent.
Diesel - 37.4%

Petrol - 33.5%

Hybrid - 23.1%

Electric - 6.0%
The chief executive of Toyota Ireland, Steve Tormey said: "It's really promising to see the continued growth in popularity in self-charging hybrids, which have seen impressive year-on-year percentage gains and now accounts for nearly one in five car sales in 2021.
"The next step is to seriously address the issue of diesel passenger cars and their negative impact on human health, which countless studies have proven. We'd like to see further changes to our tax system to help incentivise customers to move from diesel towards electrified options, like self-charging hybrids which have ultra-low NOX emissions."
Author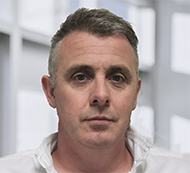 Justin Kavanagh
Justin Kavanagh is a recognised leader in automotive intelligence and vehicle data supply to the entire motor industry. He has almost 20 years experience in building systems from the ground up. As the Managing Director of Vehicle Management System, he understands the need and importance of trustworthy and reliable vehicle history and advice to both the trade and the public.
Follow me on LinkedIn
---