Birmingham to impose £8 daily charge for Petrol and diesel owners from 2021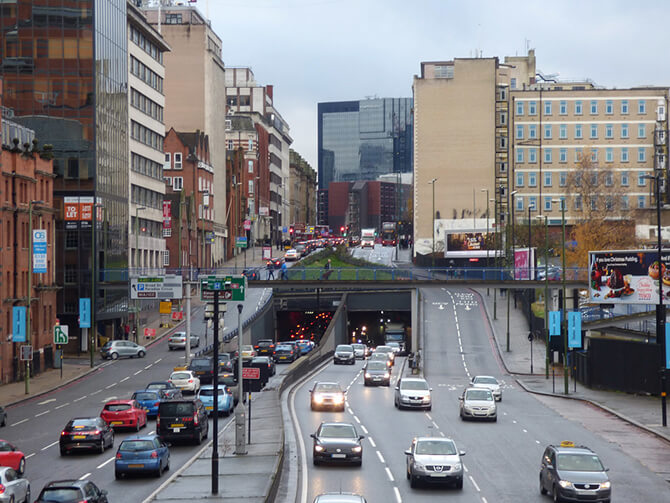 Petrol and diesel owners will have to pay an £8 daily charge just to drive in Birmingham from next year
In just a matter of months, all ICE (Internal Combustion Engine) vehicles built before 2005, which are not Euro 4 compliant, will receive the hefty charge.
The following is a list of the Euro standards and when they came into force:
Euro 1 (1992) for passenger cars and light trucks

Euro 2 (1996) for passenger cars and motorcycles

Euro 3 (2000) for any vehicle

Euro 4 (2005) for any vehicle

Euro 5 (2009) for light passenger and commercial vehicles

Euro 6 (2014) for light passenger and commercial vehicles
In reality, it means that owners of petrol cars built before 2004 and diesel models registered before 1 September 2015 will be affected by the new punitive charges.
The charges are part of Birmingham's Clean Air Zone project which will see owners of non-compliant cars, taxis, LGV's and minibuses being charged £8 per day to use roads within the city.
It's even worse for the owners of Heavy Goods Vehicles, coaches and buses who will be charged a hefty £50 per day just to travel around Birmingham.
There will be no escape from the charges as they will be in operation 24 hours a day, seven days a week, 365 days a year.
Maximum theoretical charge: £56 per week (£ 2,912 per year) for cars and LCV's

Maximum theoretical charge: £350 per week (£18,200 per year) for HGV's and buses
Charges will apply to all roads within the A4540 Middleway Ring Road pushing motorists to pay the charges for some of the cities biggest tourist attractions. If you want to use your pre-2005 car to see the National Sea Life Centre, Birmingham Museum and Art gallery or the Thinktank Science Museum , you will have to pay for the privilege.
It is all part of the UK governments' demand for major cities with high pollution rates to introduce Clean Air Zones to help them meet their zero carbon targets. Birmingham City Council made the following statement to the press:
"Birmingham has been approved to operate a Class D Clean Air Zone (CAZ D) plus Additional Measures.
"Which means that all buses, coaches, taxis, private hire vehicles, heavy goods vehicles, vans, minibuses and cars will all need to meet the minimum emission standard to avoid being charged within the zone.
"The minimum emission standards are Euro 6 (VI) for diesel fuelled vehicles and Euro 4 for petrol fuelled vehicles."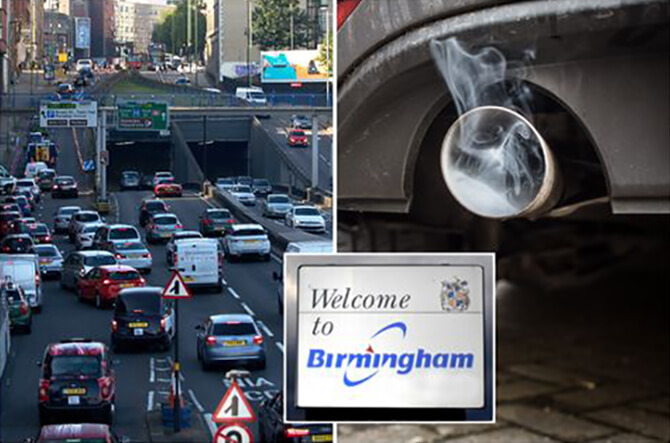 The City Council has confirmed that motorcycles, mopeds or scooters will be exempt from the charges. Fully electric vehicles and hydrogen fuel cell cars will also be exempt.
For motorists who live inside the Clean Air Zone, there will be a reprieve from the charge for non-compliant cars for two years after the scheme is launched. Drivers who work in the zone will also be issued a temporary waiver for one year after the scheme is introduced.
But to apply for any exemption, you must have been the registered owner of a non-compliant car since before 10 September 2018. This means many residents, commuters and tourists will definitely be caught out by the new charges.
Ignorance will be no defence as motorists who forget to pay or are unaware of the new charges may face major consequences with heavy fines as cameras and Automatic Number Plate Recognition (ANPR) systems will be used to identify non-compliant drivers.
The penalty for any offenders will be £120 fine which could mean that the City could raise an extra £8million a year. They say that monies raised will be spent on several schemes including plans to pedestrianise parts of the city and a pilot scheme for a new hydrogen bus.
---