Bulletproof Mercedes AMG G63 by Inkas Revealed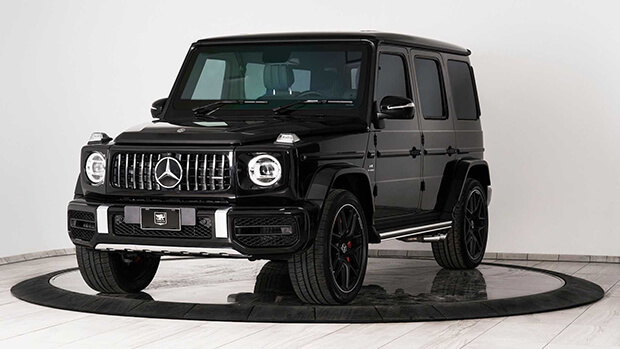 The latest Inkas armoured vehicle has been released, based on the retro-styled Mercedes-Benz G-Wagen.
This new armoured vehicle uses the high-performance V8 twin-turbo engine used by the Mercedes-AMG G63.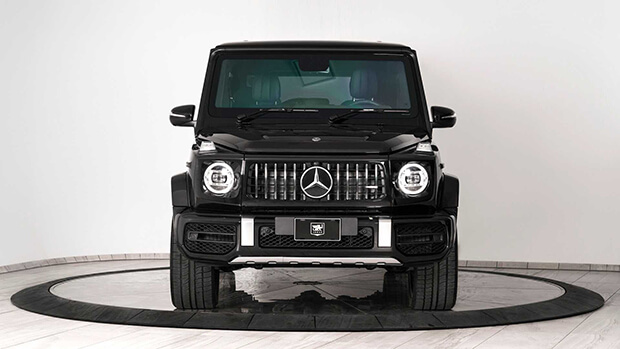 Not only does this vehicle have superior armour protection but it also benefits from all-round newly improved driving.
Built in Toronto, the armoured car features "premium armouring technologies and ballistic materials". The vehicle has been built to CEN 1063 BR6 ballistics protection levels, which is the second highest level of armoured vehicle protection.
It is specifically designed to deflect armour-piercing rounds from assault rifles like the infamous AK47. The company also says that the vehicle can withstand, "the simultaneous detonation of two hand grenades below the vehicle's floor".
The armoured car is also equipped with a fire suppression system, siren and emergency lights which makes it ideal for security forces around the world.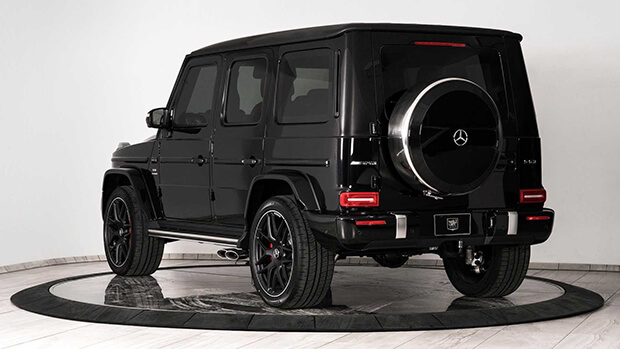 The regular Mercedes-AMG G63 is a very popular vehicle with celebrities, particularly for its
It is claimed that it is not much heavier than the regular G63 AMG because it uses the latest "innovative composite" armour proof materials which keeps the weight down on.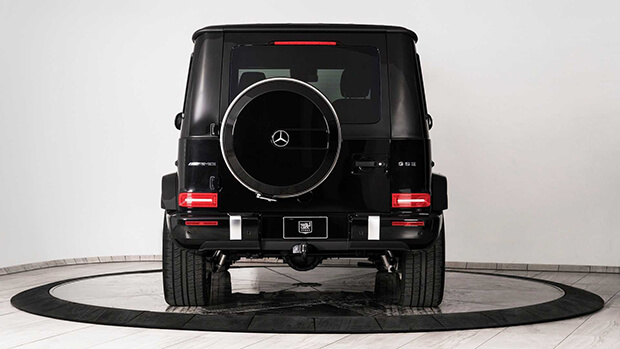 The company, Inkas claims it "looks and drives very similar to" the civilian Mercedes G-Class both on and off-road.
The armoured vehicle is powered by a 4.0-litre twin-turbo V8 engine replacing the previous 5.5-litre V8 in the G 63. It generates 430kW in this model and delivers a maximum torque of 850Nm.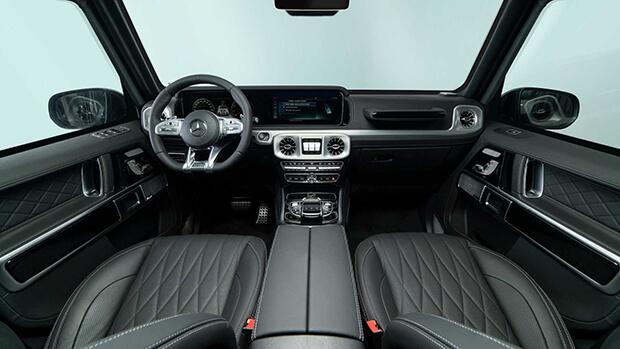 Luxury features:
64-colour LED ambient lighting system

Heated and cooled leather seats.

Smartphones can be connected via Apple CarPlay or Android Auto.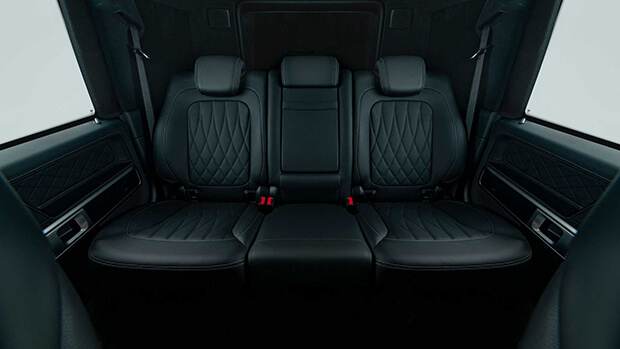 The Inkas G63 armoured car is about double the price of the regular Mercedes version in the US with the prices from US$295,000 (€262,000). The G63 comes in different versions, including a stretched limousine body, which can send the price above US$1 million (€890,000).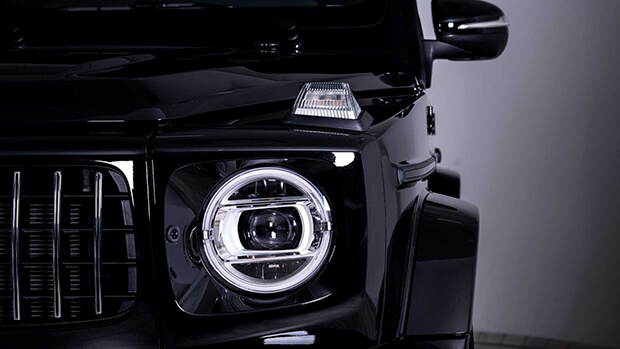 These types of vehicles are very popular with Hollywood movie stars and other celebrities like Arnold Schwarzenegger, Kanye West, Steven Seagal. Mel B of the Spice Girls has also reportedly used an armoured car. Irish UFC fighter, Conor McGregor has also owned the previous version of the Inkas Mercedes-AMG G63 armoured car.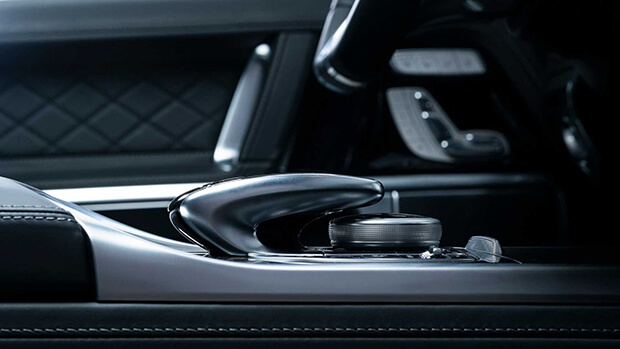 ---