City of London limited ban on non-electric ICE vehicles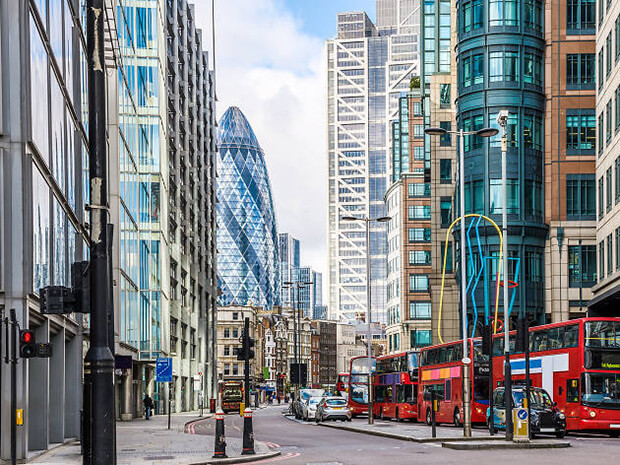 The City of London is planning to ban all non-electric vehicles from a special "low-emission" street, in a pilot programme.
This is to draw attention to what City authorities say is the severity of the air pollution crisis plaguing the financial heart of the British capital. The square mile city City of London is home to several of London's worst hotspots for nitrogen dioxide pollution. This is particularly because of its narrow roads, high buildings and congested traffic which creates these pollution hotspots.
The City of London has an Air quality manager. Ruth Calderwood, said that London might trial an "ultra low emission vehicle" street which will only allow electric vehicles and plug-in hybrids.
In the past few years, the London authorities have been increasing their efforts in a bid to fight air pollution, as the nitrogen dioxide levels in the British Capital have been above the legal limits since 2010. London's Square Mile district will be one of the last places to come into compliance unless further steps are taken. Ms Calderwood went on to say:
"What we realise is the Ultra Low Emission Zone [introduced by the mayor of London Sadiq Khan] won't be quite enough for us to meet the limit values, so we are going to have to look at additional measures at our busiest roadsides,"
After more than a century, it looks like the combustion engine will soon start to disappear from the streets of London. The mayor of London, Sadiq Khan, is planning for ultra-low emission zones from 2019 onwards. These measures will require drivers and motorcyclists to pay a £12.50 daily charge if they do not meet emissions standards. Ms Calderwood added that London plans to adjust the parking fees around the city relative to vehicle emissions to encourage cleaner vehicles.
"We are looking at the feasibility of introducing an ultra-low emission vehicle street,"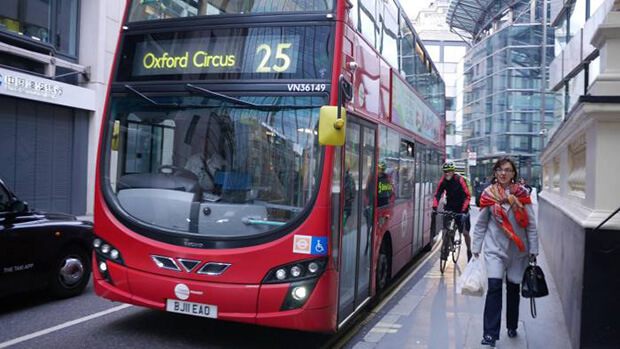 The city maintains that the pollution is so bad at the moment in the Square Mile that these changes are very necessary. In fact, it was considered an accomplishment when pollution levels at Sir John Cass's Foundation Primary School, near Aldgate, successfully complied with the legal limit for nitrogen dioxide last year.
Among the worst hotspots in London are Upper and Lower Thames Street and Beech Street. Air pollution monitoring stations at these locations indicate that they are the worst pollution hotspots in the city. In rankings from 2017, these two streets were the most polluted and fifth-most polluted, respectively, in terms of the number of hours exceeding maximum nitrogen dioxide limits.
City of London officials have declined to say which street is under consideration to have as the new electric zone and they have also not said when it would begin. Ms Calderwood states:
"Because we haven't done that before, it would be a pilot trial on a small street to see how many vehicles will be able to comply with that,"
"We want to make sure about the availability of vehicles: we don't want to introduce something that's going to be a problem."
Currently, there are only 12,000 electric vehicles in London but this number is increasing all the time particularly because all newly purchased black cabs have been required to be "zero emission capable" The new London taxis can drive up to 30 miles on battery only since the beginning of this year.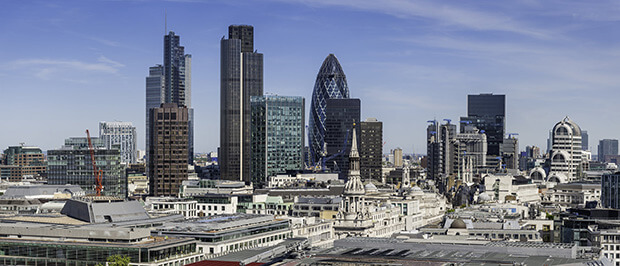 Author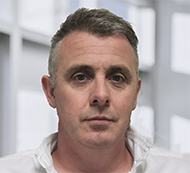 Justin Kavanagh
Justin Kavanagh is a recognised leader in automotive intelligence and vehicle data supply to the entire motor industry. He has almost 20 years experience in building systems from the ground up. As the Managing Director of Vehicle Management System, he understands the need and importance of trustworthy and reliable vehicle history and advice to both the trade and the public.
Follow me on LinkedIn
---