Electric vehicles will cost the same as conventional cars by next year!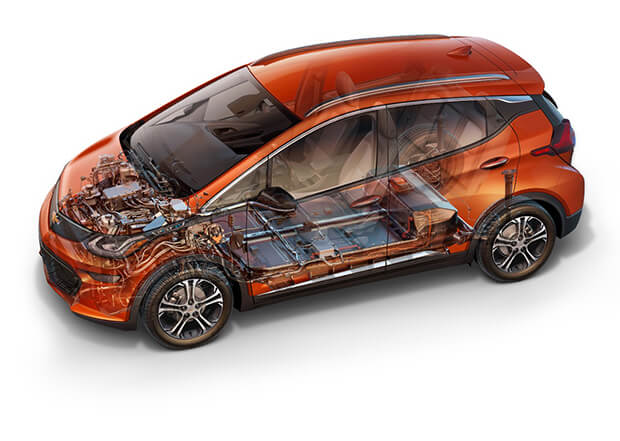 Electric vehicles will cost the same as conventional cars by next year!
The cost of owning an electric vehicle at the moment is quite high with most, if not all way over the 20K and getting closer to the 30k mark.
Despite the current prices, experts estimate that the price of an average Electric Vehicle will fall to the same level as petrol-powered vehicles next year, according to a bold new analysis from
UBS Investment Bank
.
This latest analysis will no doubt send shock-waves through the automobile industry as EV technology is so new and still relatively in its infancy.
Experts from the investment bank's "evidence lab" section made the prediction after tearing apart current-generation electric cars to examine the economics of electric vehicles (EV's).
What they found was that the construction price of Electric Vehicles was far lower than previously thought but there is still great potential to make further savings, driving down the price of electric cars even more.
As a result, the UBS forecasts that the
"total cost of consumer ownership can reach parity with combustion engines from 2018".





"This will create an inflexion point for demand," the analysts said. "We raise our 2025 forecast for EV sales by ~50pc to 14.2m - 14pc of global car sales."
If this prediction comes to pass, the traditional automotive industry giants could face ruin. To illustrate this, Germany's Volkswagen Group, which is the world's biggest car company is, right now racing in a bid to catch up with rivals'.
They, like many of the big automotive giants, are rapidly increasing their investment levels in electric drivetrains as well as the components which deliver the power into the wheels despite having largely ignored the technology until just recently.
Electric Vehicle technology has been classed as the "most disruptive car category since the Model T Ford". The findings are based on its deconstruction of a Chevy Bolt, which it considered to be "the world's first mass-market EV, with a range of more than 200 miles".
The 2017 car which costs $37,000 (€33,365) was taken apart piece by piece and all its parts analysed. As a result of the findings within the building frame, UBS said that the Bolt's electric drive was $4,600 cheaper to produce than thought, "with much cost reduction potential left".
"We estimate that GM (which produces the Bolt) loses $7,400 in earnings before interest, and tax on every Bolt sold today, mainly due to a lack of scale."
Tesla's highly-anticipated Model 3 is also expected to lose by $2,800 per car for the base version, according to UBS and they may see a break-even figure at an average selling price of $41,000. (€36,452)
The bank predicts that customers in the future will opt for higher specification vehicles, making electric cars a viable business proposition making the upmarket electric vehicles likely to be more profitable than mid-range versions. UBS went on to say:
"Once total cost of ownership parity is reached, mass-brand EVs should also turn profitable,"




The prediction is that the cost for electric vehicles for motorists will be lower by 2018 and may even be on parity with current combustion engine models, manufacturers, themselves will not reach parity until 2023 when they will make 5 per cent profit margins on EVs - about equal to the profit on current vehicles.
A big American car manufacturer like General Motors can make a profit of around $900 on average per car. Honda, Toyota, and Subaru make approximately $2,500 per car. Luxury car manufacturers can afford to have a bigger profit margin, around $20,000 for a Bentley and $25,000 for a Porsche on average due to expensive options. Porsche makes an 18% profit margin, much higher than the industry average which is around five percent.
EVs matching the cost of conventionally fuelled cars by next year sounds extreme but if these predictions are correct they are expected to send shockwaves throughout the car manufacturing industry.
Experts are saying, the seismic shock will be felt throughout the sector, from manufacturers right down through their supply chains, with UBS warning "the 'time to get ready' and win in the space shrinks".
It also warns that the aftermarket for replacement parts could be radically disrupted as well because electric drivetrains suffer far less wear and tear than traditional engines so fewer aftermarket parts will be needed. UBS said:
"Our detailed analysis of moving and wearing parts has shown that the highly lucrative spare parts business should shrink by ~60 per cent in the end-game of a 100 per cent EV world, which is decades away,"
It is also forecast that tech companies will grab a bigger slice of the industry. They come to this conclusion due to the deconstruction of the Chevy Bolt which revealed that its electronics content was $4,000 higher than in an internal combustion engine, excluding the battery.
Professor David Bailey, the car industry expert at Aston University, said:
"If this really is the moment that the car industry reaches parity then the inflection point is far earlier than anyone was expecting."
Ian Fletcher, a principal automotive analyst at IHS Markit, added:
"We are not going to see the death of diesel or petrol anytime soon but manufacturers are weighing up the investment cost of traditional engines against electric, as well as the levies they face over the emissions of their fleets."
Here are the current (US) based prices for 10 all-electric cars
2017
BMW i3
- $43,395 (€38,616)
22-33 kWh battery, 81-114 miles, 118-124 MPGe, 125 kW motor
2017
Chevrolet Bolt EV
- $37,495 (€33,365)
60 kWh battery, 238 miles (EPA), 119 MPGe, 150 kW motor
2017
Fiat 500e
- $32,780 (€29,170)
24 kWh battery, 84 miles (EPA), 112 MPGe, 83 kW motor
2017
Ford Focus Electric
- $29,995 (€26,691)
33.5 kWh battery, 115 miles (EPA), 107 MPGe, 107 kW motor
2017
Ford Focus Electric
- $29,995 (€26,691)
33.5 kWh battery, 115 miles (EPA), 107 MPGe, 107 kW motor
2016
Kia Soul EV
- $32,800 (€29,188)
27 kWh battery
,
93 miles (EPA), 105 MPGe, 81 kW motor
2017
Mercedes-Benz B250e
- $40,825 (€36,329)
28 kWh battery, 87 miles (EPA), 84 MPGe, 132 kW motor
2017
Mitsubishi i-MiEV
- $23,845 (€21,219)
16 kWh battery, 59 miles (EPA), 112 MPGe, 49 kW motor
2017
Nissan Leaf
- $31,545 (€28,071)
30 kWh battery, 107miles (EPA), 112 MPGe, 80 kW motor
2017
Tesla Model S
- $69,200-$135,700 (€61,580-€120,756)
60-100 kWh battery, 210-315 miles (EPA), 98-104 MPGe, 234-396 kW motor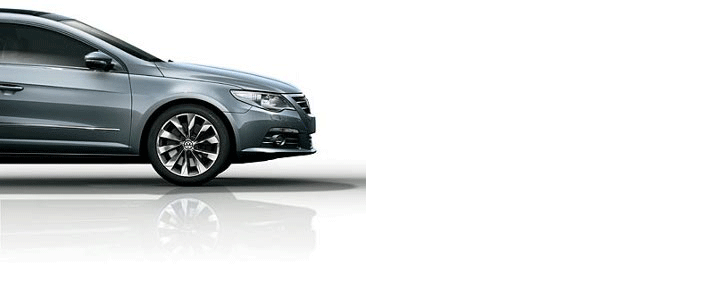 Author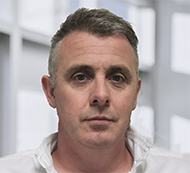 Justin Kavanagh
Justin Kavanagh is a recognised leader in automotive intelligence and vehicle data supply to the entire motor industry. He has almost 20 years experience in building systems from the ground up. As the Managing Director of Vehicle Management System, he understands the need and importance of trustworthy and reliable vehicle history and advice to both the trade and the public.
Follow me on LinkedIn
---