What you should know when buying an Electric Vehicle?

With all of the mainstream car manufacturers now offering electric vehicles, there has never before been a wider range of options to choose from. Everything from city runarounds to luxury and sports cars are now available in electric options. If you are considering making the switch, some careful research will help you to make the right choice.
Start with the basics
One of the first considerations when buying a car, whether it's petrol, diesel or Electric, is to choose a suitable size and type of vehicle for your needs. Thankfully, in recent years the range of vehicles available in electric and hybrid has improved dramatically and there is now a wide range of options for saloon, hatchback, estate and even high-end luxury vehicles, so you should have no problem finding a car that perfectly suits your day-to-day needs.
EV, PHEV or Hybrid, Know the Difference
There are three common types of electric vehicle:
Fully Electric (EV) – Powered solely by electric motors and battery, and charged from an external source.

Hybrid – A combination of electric and internal combustion engine with the battery being charged by the combustion element of the drive train.

Plug-in, Hybrid Electric Vehicle (PHEV) – As with a hybrid, powered by a combination of both electric and fossil fuel, along with the option of charging from an external source.
Your choice from the above options will depend on the type of driving you do regularly and the availability of charging options, along with other considerations such as running costs.
Compare the purchase and running costs
As with all car purchases, it makes sense to fully consider the purchase and ongoing running costs before being seduced by the features and luxuries of your favourite car. A car history check is a useful and inexpensive way to get the full details of the running costs of any brand you might be considering, be it petrol, diesel or electric.
Make sure to account for all available grants and incentives, including those available for installation of home chargers, when calculating the full cost of owning an electric vehicle.
Consider the range
Range can be a critical factor in choosing a new electric vehicle and many potential car buyers focus on finding a car with the longest range between charging. The longest range is not necessarily the smartest option and consideration should be given to your typical daily use and availability of charge points along the way.
If your driving routine involves a predictable route and you have access to a home charger or a charge point at your workplace, you can easily choose an electric car with a range the suits your needs most of the time.
Buying New or Used
While the used electric car market is still relatively small, as more and more new EV's come into the market, used stock will increase over time and buying a used EV will become a more viable option. As with all used car purchases, due diligence, such as purchasing a car history check is essential before you commit to buy.
Charging Options and availability
Before buying an electric car, consider the options available to you for charging. Charging at filling stations or on street charge points can be expensive when compared to using a home charger. Charging away from home can also be unpredictable in its availability. Waiting for your car to charge is one thing, but waiting for the charger to become available can be frustrating.
Installing a home car charger is by far the preferred option and also the most economical way to power your EV.
Substantial government grants are also available to offset the cost of installation, however, these grants won't be available indefinitely so now is a good time to consider installing a charge point, even if you have yet to purchase an electric vehicle.
Is now a good time to buy an EV?
Electric vehicles have existed in some form for many years but it's only in recent times that the push towards electric and hybrid vehicles has gathered real momentum. Practically all major car manufactures now offer a range of electric vehicle options and some have even moved to fully, electric only availability.
The move towards electric vehicles has many benefits, the most significant of which are for the environment. Government and environmental agencies are working hard to incentivise the use of electric vehicles in order to reduce pollution and vehicle related emissions. While the cost of electric vehicles is still somewhat more expensive than conventional petrol or diesel, there are substantial grants available to offset the higher cost and encourage their use.
While the infrastructure for charging of EV's has, arguably, still some way to go, it is improving steadily. When all is considered, it is worth giving serious consideration to an electric vehicle the next time you are in the market for a new or used car.
Author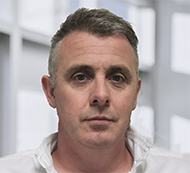 Justin Kavanagh
Justin Kavanagh is a recognised leader in automotive intelligence and vehicle data supply to the entire motor industry. He has almost 20 years experience in building systems from the ground up. As the Managing Director of Vehicle Management System, he understands the need and importance of trustworthy and reliable vehicle history and advice to both the trade and the public.
Follow me on LinkedIn
---