An Garda Síochána Twitter Account - Comical Tweets from the Boys & Girls in Blue!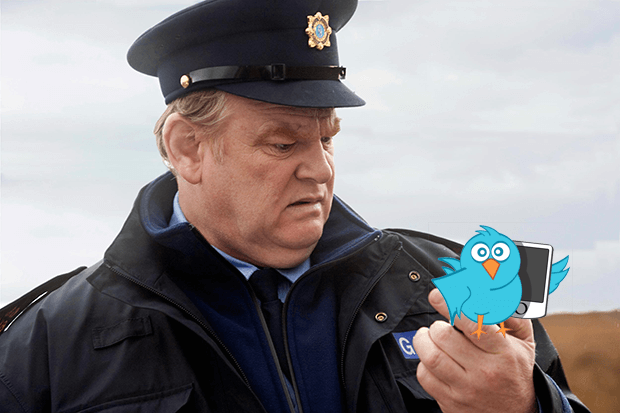 An Garda Síochána Twitter Account - Comical Tweets from the Boys & Girls in Blue!
An Garda Síochána carry out an important job and one part of that job is keeping us safe on the roads.
While they carry out their duty, there is sometimes room for a bit of light relief from all the serious work that goes on and as such we see some comical wit provided for us on their official Twitter account. 
We're big fans of the Garda Síochána Twitter account here at
MyVehicle.ie,
or as members of force would say, My VEH-hicle.ie.
So here you have it, a rundown of some of the wittiest Tweets from the Guards so far this year. Keep them coming @GardaTraffic
---
Even though it was "Slashing Rain" during the Guns n' Roses concert at Slane over the weekend, the guards were in a jovial mood while at the same time wising everyone safe a well while on the roads!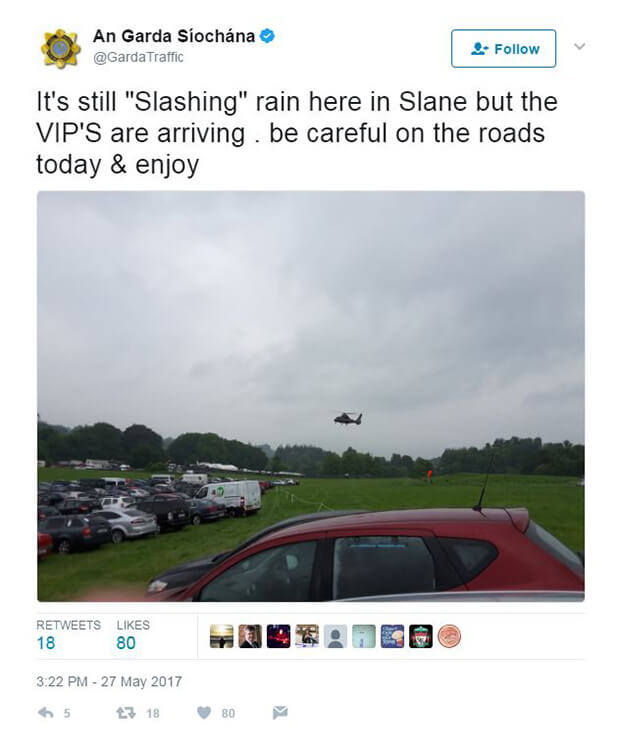 ---
The weekend may have been a washout but still there was not enough rain to float a boat.  One skipper in the Kingdom tried to sail pass the guards with his boat but he may end up 'in the dock' as they say as he had no lights on the trailer or insurance.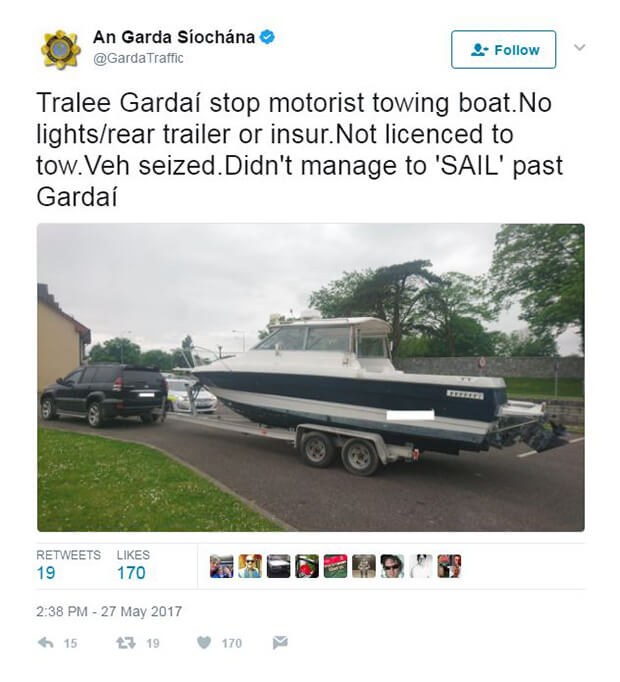 ---
Even though it's almost the middle of summer, to the guards in County Meath, it felt like "November Rain" at the Slane gig.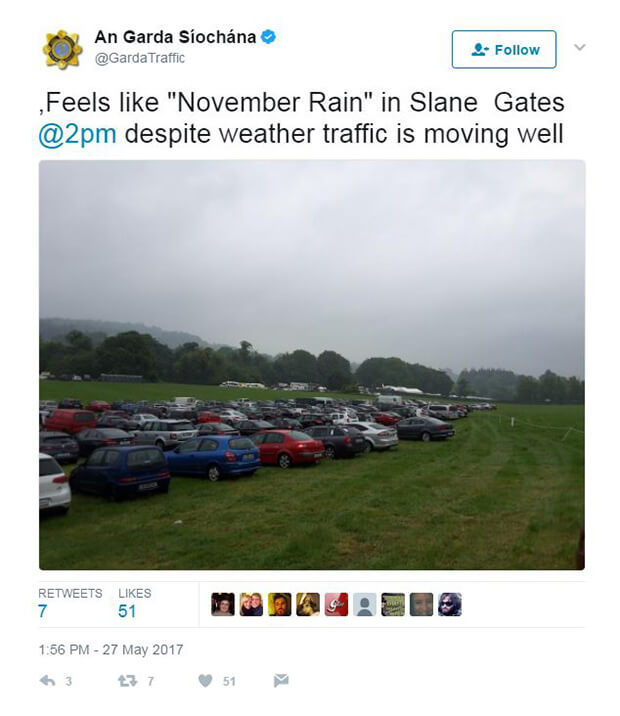 ---
The Garda Traffic Corps would definitely not get a job in the Diplomatic Corps as they declare Chinese democracy a tad bit slow.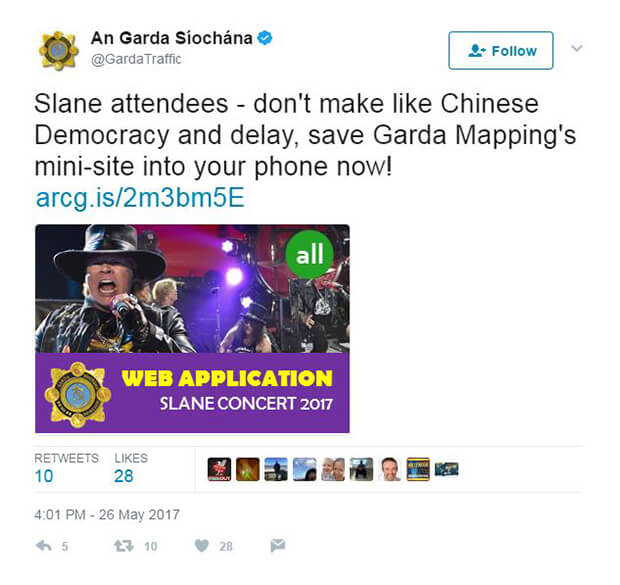 ---
This soft-top sports car driver who parked their car in a disabled bay without a permit had their inconsiderate parking skills converted into an €80 fine.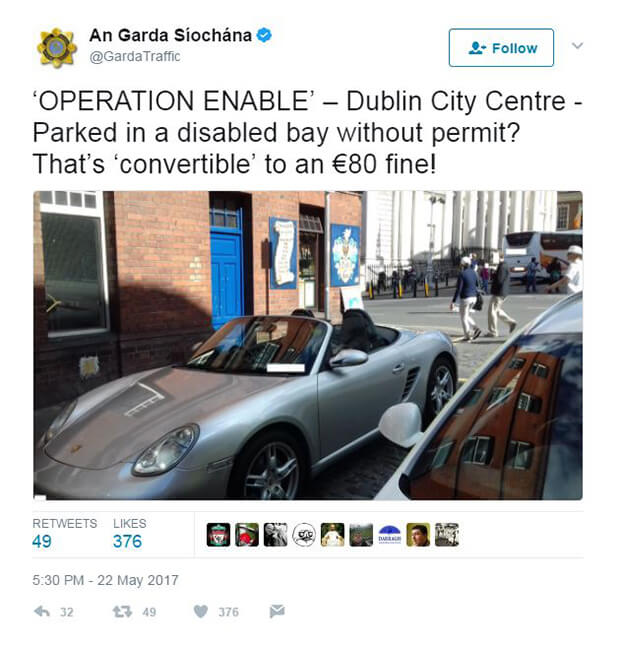 ---
These are the kind of pile-ups the guards would rather see although insecure loads are dangerous and need to be stopped. Thankfully no one was hurt in the pileup except for maybe the pride of the driver involved who had his vehicle seized.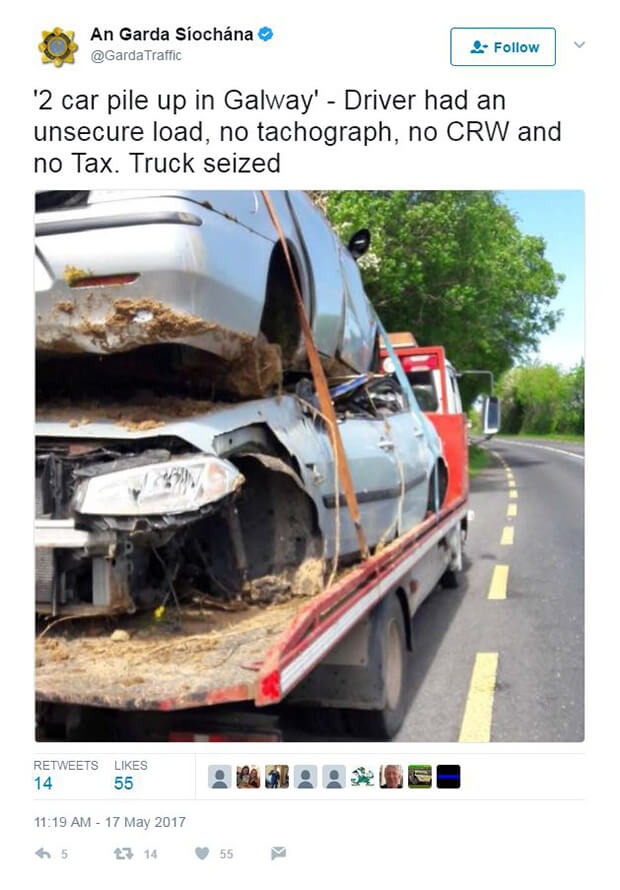 ---
"Unsophisticated pallets". No, not the name of a new up and coming band, just a new phrase coined for the occasion when pallets are built up in an unsophisticated manner.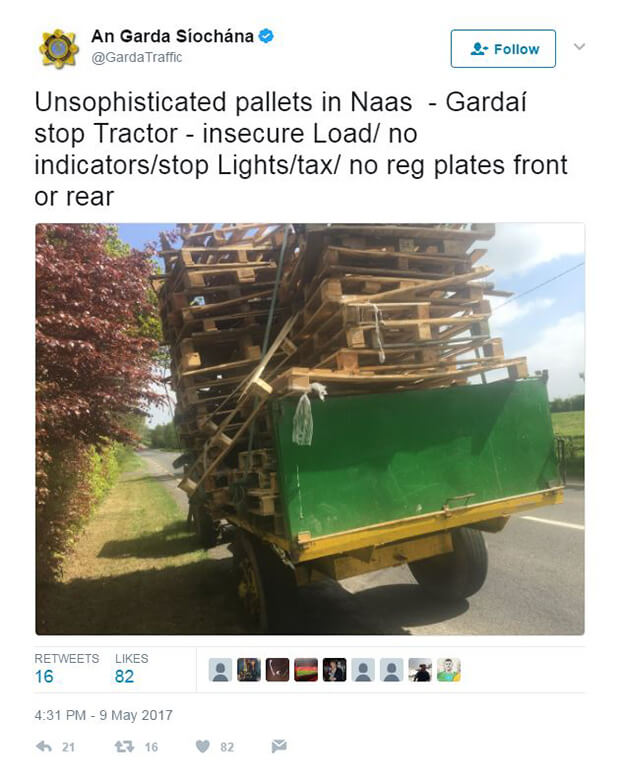 ---
Another unsophisticated load spotted "skipping along" on Ireland's busiest motorway, the M50. The driver certainly won't 'skip' prosecution for this dangerous situation.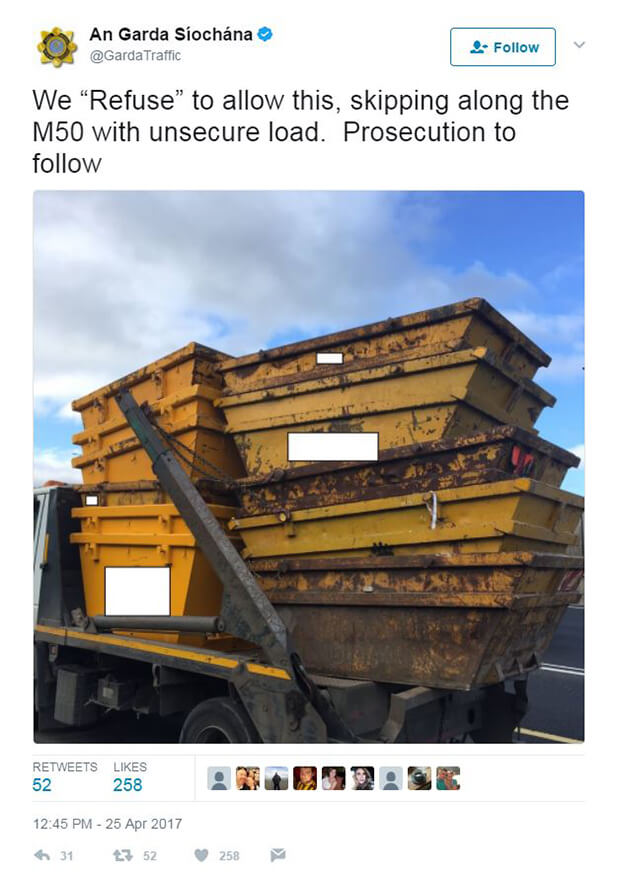 ---
These horses only approached the guards after the guards shouted hay!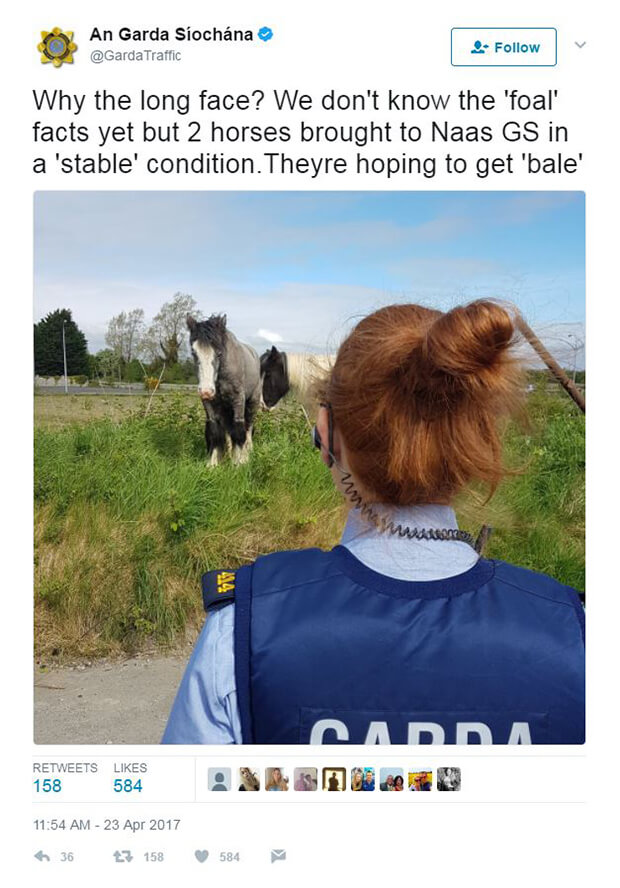 ---
More horsing around by members of the force on the N4.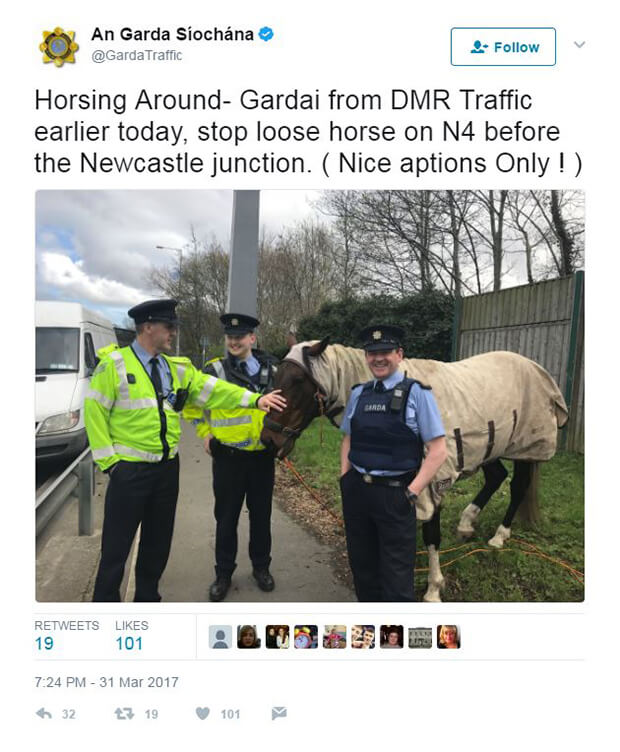 ---
We may be approaching summer now but a few months ago this driver was stopped and given a frosty reception and advised to make sure their car was road ready before driving. A driving igloo would have had as much visibility.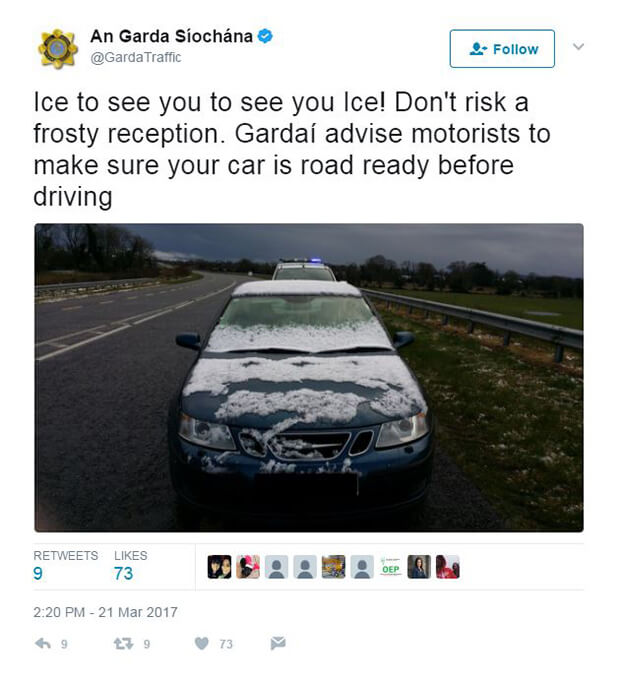 ---
Can you dig how many unsecured loads are driven around the country each day? After reprimanding the driver, the guard said, 'are you filling me'!.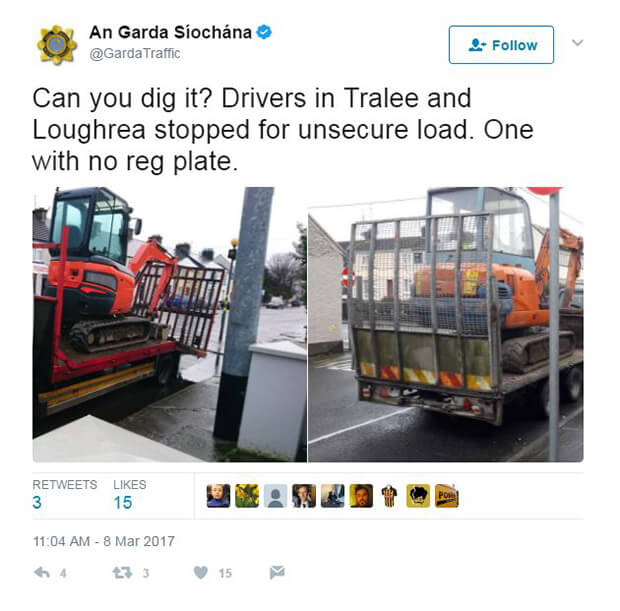 ---
Another unsophisticated load. This driver was 'caught in the height of it' with an unsecured load in stormy conditions in Connemara. Finding this dangerous load before something bad happened was jut the 'cherry on top' for the guards on duty.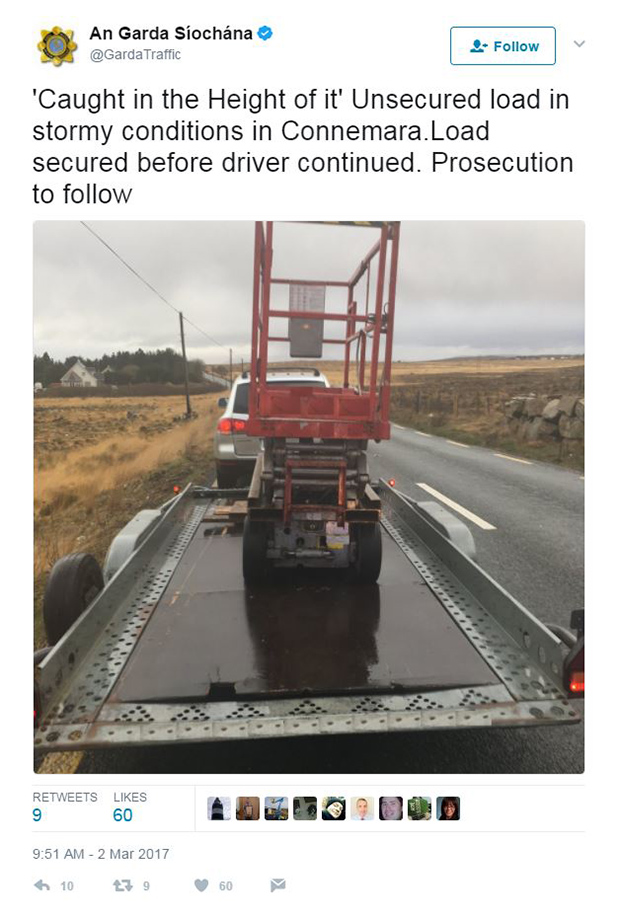 ---
This farmer should have given up riding his trike when he was three but when he was apprehended he said he was 'wheely sorry'. He was told that is was 'time to retyre' his 3 wheeler.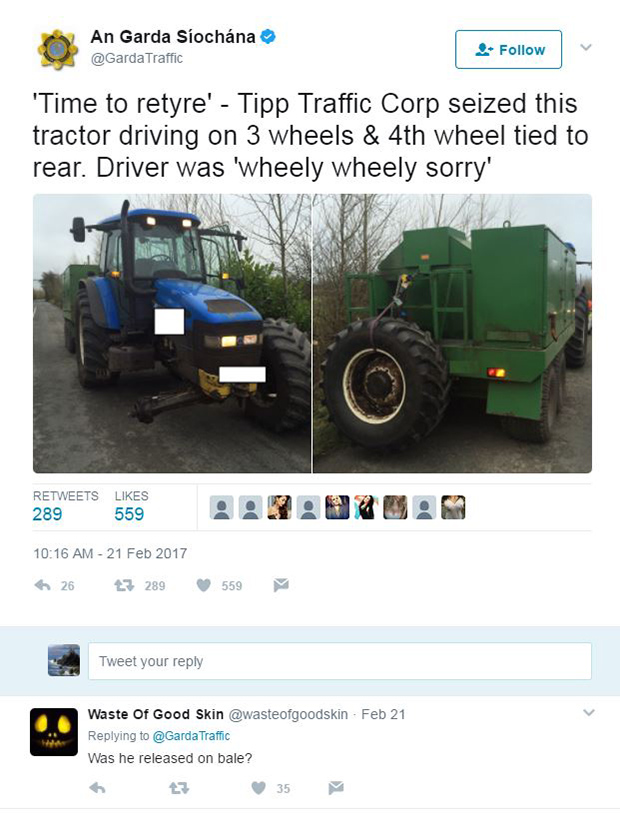 ---
For our penultimate Tweet, we have this unsophisticated attempt at Twitter comedy. If you know the member of the force that tweeted this put them out to pasture before the music police take them away!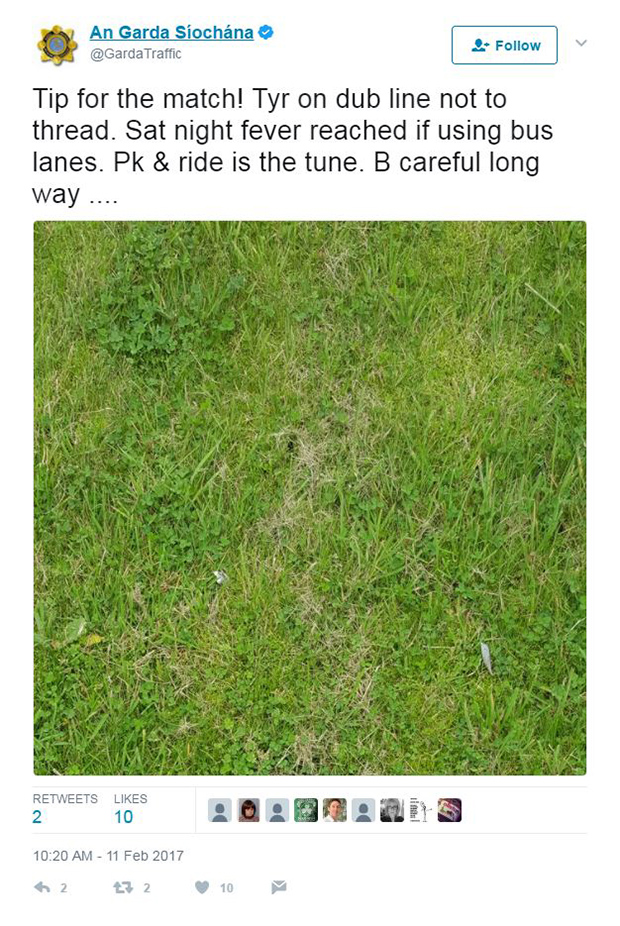 ---
We'll end by saying that the Gardaí come across many 'hairy situations' in their day to day job which requires their attention. This driver was stopped while 'shave driving'. Apparently, according to the AA, one-third of Irish people regularly witness other motorists applying makeup or shaving while driving. Shave driving is not currently an offence but is generally considered to be 'driving without reasonable consideration'. FCPN, by the way, is Garda speak for Fixed Charge Penalty Notice.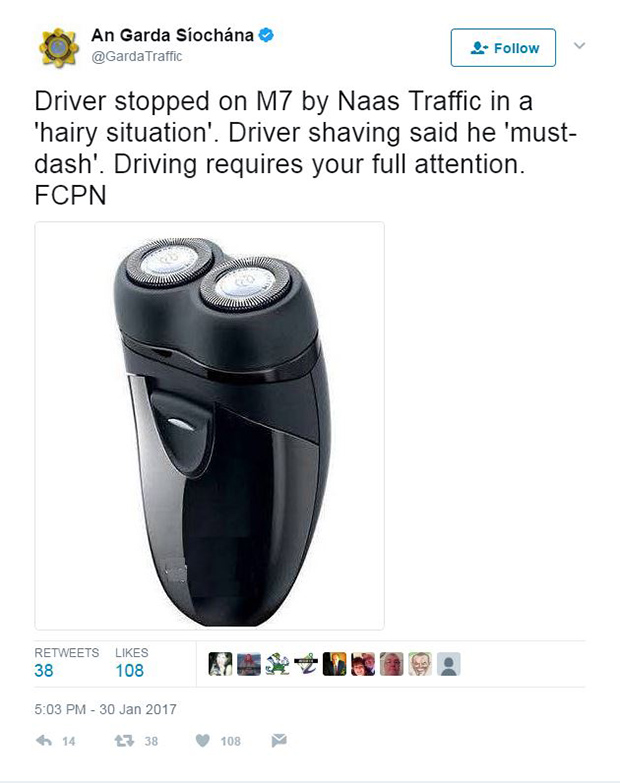 ---
As always, safe driving!
The MyVehicle Team
(
An Garda Síochána
official account with info on traffic & major events is not monitored 24/7 & therefor not suitable to report a crime. As always, in an emergency, call 999 or 112)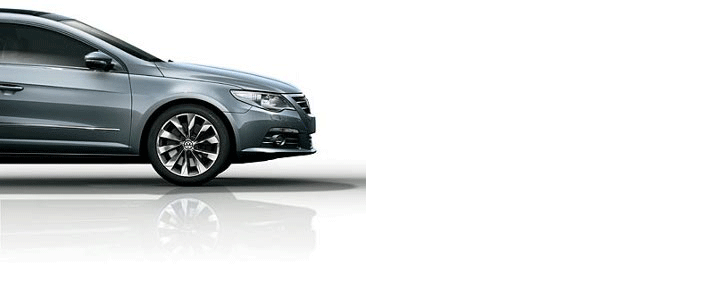 ---
---