German carmakers test autonomous vehicles in China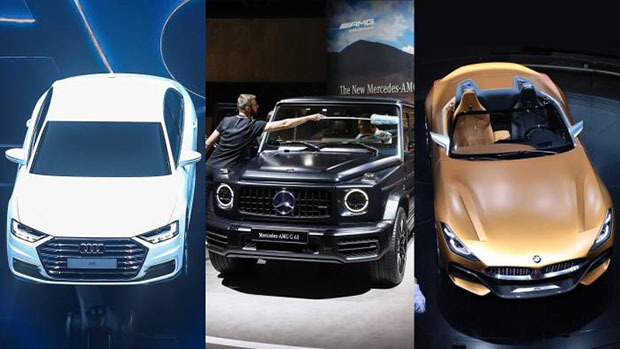 Three of the biggest German car manufacturers, Audi, Mercedes and BMW are now conducting autonomous vehicle trials in China.
The three luxury German car brands have been quietly testing autonomous vehicles in China despite Chinese rules that force them to partner with local software companies. As part of the process, they have agreed to use Chinese mapping and data service providers.
This basically means that the German car makers are setting aside their existing proprietary international systems in order to gain a foothold in the nascent technology being currently developed in the world's largest car market.
Audi began their self-driving technology trials in the eastern Chinese city of Wuxi this month. German rivals, Daimler who are the parent company of Mercedes Benz parent are trialling autonomy in Beijing while BMW got their licence to test autonomous cars in Shanghai in May. When BMW got the go-ahead, they became the first foreign company to gain such permission in China.
Car manufacturers all over the world are ramping up their efforts to develop self-driving systems. At the same time, these car makers are partnering with technology companies but may be forced to make concessions to operate in China, a market where some technology businesses such as Google face restrictions.
China car analyst from UBS, Paul Gong said that restrictions on foreign car manufacturers participating in China's map and communication industry "have no effect on traditional automakers", as they specialise in hardware. He went on to say that the disadvantages of China's investment restrictions would fall on companies that develop software that works inside autonomous vehicles. Companies like Google's Waymo, which registered a subsidiary in China last month.
BMW is working with Intel, while Volkswagen Audi has partnered with, a self-driving start-up called Aurora, led by former Waymo founder Chris Urmson. Daimler is also developing its own systems in house.
Overseas companies regularly express worries about restrictive Chinese regulations which limits high-definition mapping technology and "telematics" services handling the data flowing from vehicles to companies with Chinese ownership. This raises fears among the luxury car makers that sensitive data could be lost.
China is the world's number one autonomous vehicle car market by sales right now and if car manufacturers want to launch autonomous vehicles commercially in China, these companies will need to test them locally in China as road conditions are markedly different from developed countries. The head of a Shanghai-based consultancy firm, Auto Foresight, Yale Zhang said, "No one wants to miss this market,".
Audi carried out four days of autonomous testing in Wuxi earlier this month and plans to launch a development and testing centre in the city early next year. It will eventually expect employ 150 staff. Audi's director of automated driving, Alexander Pesch said, "I think it is a great chance . . . when there are not too many regulations and standards at the moment,"
Huawei and China Mobile will partner with the group on telematics, while Daimler said that it will begin testing vehicles in Beijing road tests. Due to the "high density of cars, two-wheelers, three-wheelers and pedestrians and the associated traffic behaviour" in China, traffic is a particular challenge.
Apart from mapping, foreign investment restrictions also apply to the real-time storage of data collected during vehicle tests. China is obsessed with its national security and due to the use of cameras by self-driving cars, "some sensitive infrastructure may be photographed, and the data needs to be cleaned,"
Author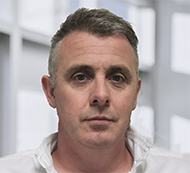 Justin Kavanagh
Justin Kavanagh is a recognised leader in automotive intelligence and vehicle data supply to the entire motor industry. He has almost 20 years experience in building systems from the ground up. As the Managing Director of Vehicle Management System, he understands the need and importance of trustworthy and reliable vehicle history and advice to both the trade and the public.
Follow me on LinkedIn
---