Here's what's happening during the Irish Road Safety Week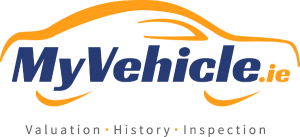 This year, the Irish Road Safety Week will run from 3rd Oct to 9th Oct. It will focus on loads of various road safety activities throughout the country. The RSA is urging people to get involved in this national drive to save lives, as statistics show that road fatalities are on the rise. The week long events will be ideal to contemplate how we behave on roads and how can we further improve our safety.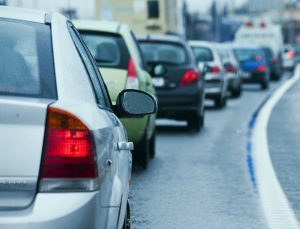 The events will be taking place from Monday the 3rd of October & here's a list of what will be happening:
RSA will start the Irish Road Safety Week by hosting its Annual Academic Lecture in Ballroom Farmleigh, Phoenix Park, which will be surrounding the topic of 'Motorcycle Safety' and will be in presence of wide variety of road safety stakeholders.
On the 5th, the Irish Tyre Industry Association (ITIA) along with RSA will jointly run 'Tyre Safety Day', where motorists will be given free tyre checks. You can find more info on www.ITIA.ie .
There will also be a 'Managing Driving for work' seminar hosted by RSA, HSA & the Garda on the 5th in Rochestown Park Hotel, Douglas, Co Cork from 8.30am to 1pm. Due to limited number of seats, it is advised to book your spot by emailing drivingforwork@rsa.ie ,to register your place.
On 6th , RSA will be airing a special edition of its safety radio edit, reminding all the motorists to allow a 1.5 mtr clearance space when passing a cyclist.
There will be a second 'Managing Driving for work' seminar on 6th october in Green Isle Hotel, Naas Road, Dublin from 8.30am to 1pm. Interested folks are requested to book their spots prior to September 30th by sending an email onto drivingforwork@rsa.ie.
Friday the 7th is National "Beep Beep Day"! It will be for targeted for pre-schoolers to get involved in road safety.
During the Road Safety Week, there will be free giveaways on RSA's Twitter and Facebook, so look out for those. A specific radio ad featuring the necessity to maintain your car prior to extreme cold weather, will be broadcasted. This will be called as 'Is Your Car Ready For Winter?'. RSA's free child car seat checking service - 'Check it fits', aims to save lives by ensuring that child seats are properly fitted in cars. During Irish Road Safety Week, free car seat checks along with advice to parents and guardians will be provided in Waterford and Tramore. There will be special road safety education programmes dedicated to crèches, schools, universities, workplaces and communities by our National Road Safety Education Service. There also supposed to be a series of initiatives being planned by local road safety officers in Local Authorities around the country.
---