5 steps to take when buying a used car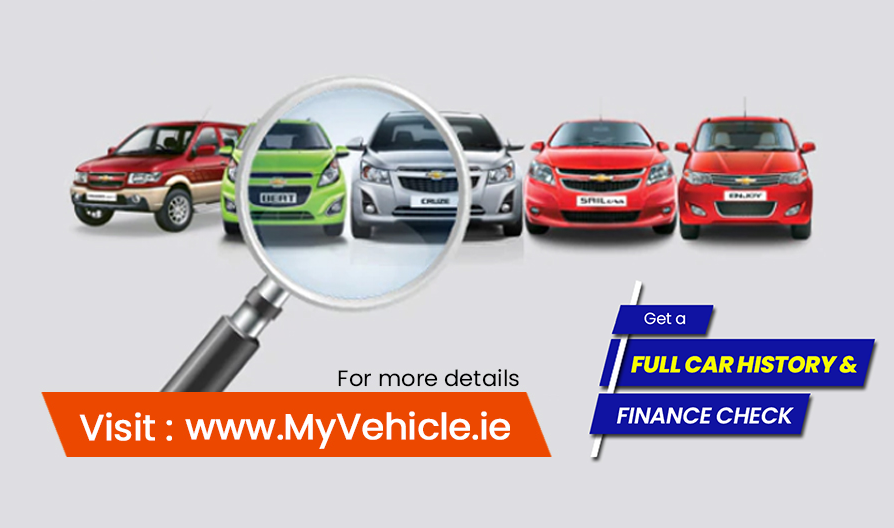 For most of us, buying a car is the second largest financial commitment we will ever make. With tens of thousands of used cars changing hands every year, it's easy to find yourself unwittingly making a bad investment.
With a quality car history check, and some proven buying techniques, you can make an informed choice when it comes to making your next big purchase, and save yourself thousands in the long run.
Where to buy
Potential buyers may choose a franchised dealer, independent used car trader, private seller or a car auction. Professional traders will often have a wide variety of cars to choose from and offer high quality stock along with the benefits of manufacturer standards in servicing, repairs and warranties.
Buying from a private seller usually means a lower asking price and potentially significant savings, albeit without the security of a warranty.
Car auctions are best left to trade buyers and those with mechanical or motor trade experience.
The most notable difference between professional and private sellers of used cars is the seller's legal obligations, and your legal rights as a consumer. It's wise to familarise yourself with your consumer rights, before deciding where to source your next car.
How to Buy
1. Viewing the Car
When viewing a used car, always insist on coming to the seller's place of business or home address. If a seller suggests meeting half way, in a car park, or garage forecourt, proceed carefully. Always view the car in daylight and avoid viewing in wet weather; all paintwork looks bright and shiny in the rain!


2. Taking a Test Drive
Before you test drive any vehicle, make sure that you are legally permitted to drive it and are covered by either your own, or the sellers insurance policy. Avoid the temptation to drive the car without appropriate cover. In the event of an accident while test-driving, you run the risk of a criminal conviction and personal liability for any financial loss.
Try to drive the car in a variety of conditions and over different road surfaces. Listen for any odd sounds and take notice of any unusual behavior when driving. If possible, have a mechanic also test-drive the car and if anything seems out of place, seek further professional advice before you buy.
3. Service History
A documented service record allows you to make a more accurate assessment of a cars condition and gives an indication of how it was treated over its lifetime. Check the glove box for a service book showing a stamped history of any maintenance and repairs. Check for consistency in the service intervals and recorded mileage. Invoices and receipts are also useful for establishing more details of the work carried out.
4. Documents and Certificates
Check that all relevant documentation is available and verify the details such as registration, chassis number and vehicle specification. Check also that the number of previous owners is as advertised. The NCT or CVRT certificate should be valid and the recorded mileage should be consistent with the cars odometer.
5. Accessories and Spares
Check that all accessories and ancillary equipment such as spare keys, spare wheel, wheel brace, jack and handbook are present and in working order. A second key can cost hundreds of euros so insist that the replacement cost of any missing items is reflected in the agreed purchase price.
Buying a used car - Quick reference Tips to buy safely
Shop around and do your research – Research the size and type of car best suited to your needs. Research the average asking price for a given year and decide on your budget.

Get help from a professional - Enlist the help of a mechanic or bring a friend experienced in the motor trade or with mechanical knowledge. Even when no professional help is available, a second pair of eyes is always useful.

Never buy without a test drive – No matter how good a car looks, there is no substitute for a test drive. Always insist on driving before you buy.

Make a checklist - It's easy to forget what to look out for when you are dazzled by the bright and shiny car of your dreams. Make a checklist of things to look for and questions to ask the seller.

Purchase a car history check - Always independently verify the cars history by purchasing a car history check. A vehicle history check from MyVehicle.ie will verify important details such as mileage, previous owner history, accident damage and much more.

Don't rush in – Don't buy the first car you see and never give in to pressure from the seller. Even if it seems like a bargain or an opportunity not to be missed, there will always be more.

Avoid paying cash and get a receipt – It is good practice to use a traceable payment method such as a bank transfer or draft. Avoid paying in cash if possible and in all cases, get a receipt. The receipt should show the date of sale, the sellers address, phone number, the cars registration, the mileage and the amount paid.
Author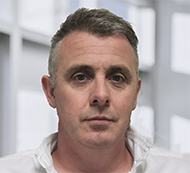 Justin Kavanagh
Justin Kavanagh is a recognised leader in automotive intelligence and vehicle data supply to the entire motor industry. He has almost 20 years experience in building systems from the ground up. As the Managing Director of Vehicle Management System, he understands the need and importance of trustworthy and reliable vehicle history and advice to both the trade and the public.
Follow me on LinkedIn
---