Best way to keep your vehicle clean during an outbreak

How to keep your car clean and coronavirus-free?
We are all very concerned about our health at this time and it's important that we take all practical measures to protect ourselves and others from the coronavirus.
The pandemic is shutting down schools, colleges, businesses sporting events etc. and we are told to have a certain amount of social distancing this time so it's important to be prepared to take care of our health and that of others as well.
Obviously, it is important to keep our homes and places of work clean but we may also want to consider how we can keep our vehicles coronavirus-free.
Many of us spend quite a bit of time in our cars and if you are what they are calling a 'front-line' driver now, such as a public transport driver, haulier, taxi driver or delivery driver you may be concerned about viruses and germs inside your vehicle.
People are frantic right now to clean and disinfect every single thing they come into contact with and that includes vehicles. While a certain amount of disinfecting and hygienic precautions are certainly necessary, we need to be pragmatic and not expect every single thing to be 'hospital clean' as it were but certain steps are advised under pandemic situations.
According to the CDC (Center of Disease Control) in the United States, the coronavirus can live on solid surfaces for up to four days, so hopping back into your car after being in a public place could be a concern that germs and viruses could be transferred to your other everyday belongings.
If you are leaving from work, leaving from the shopping centre or some place that has a lot of people, most likely the first place we go is our car so here are some simple and practical tips on keeping your vehicle coronavirus-free:
Car coronavirus cleaning
Clean your keys using simple soap and water

Clean door handles regularly

Wipe down the vehicle interior, including seat belt buckles

Soap and water is best as this is harmful to the coronavirus

Prioritise the surface you mostly touch

Avoid using bleach and other harsh household cleaning products

Hand sanitisers contain alcohol so this can dry out leather and other interior surfaces

Avoid using solvents and patch test cleaning products first

The steering wheel and gear stick should be cleaned regularly

Stop constantly touching the radio buttons or other dials

Don't forget to clean the rear-view mirror and the petrol cap
Personal coronavirus protection while out in public
Wash your hands with soap and water regularly

Follow recommended social distancing protocols, 6 feet

Use your contactless debit or credit card for payments

Wear gloves when filling up at the pump

Wear a mask if you have a cough or cold (96% of the time it is just the common cold or the regular flu)
It's important to note that you should first clean the surface of your vehicle first before disinfecting as the disinfection process can be compromised.
Remember folks, we don't need to live in a biocontainment lab to be safe, we just need to be practical and take the necessary precautions to prevent the spread of the virus. This is not medical advice obviously, so always follow the guidelines set down by the authorities and most of all, don't live in fear as 80 per cent of of those infected may get it and not even know or have mild symptoms and a further 17.5 per cent will have mild to severe symptoms akin to the common cold and flu.
Author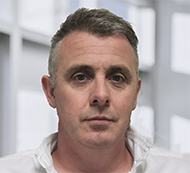 Justin Kavanagh
Justin Kavanagh is a recognised leader in automotive intelligence and vehicle data supply to the entire motor industry. He has almost 20 years experience in building systems from the ground up. As the Managing Director of Vehicle Management System, he understands the need and importance of trustworthy and reliable vehicle history and advice to both the trade and the public.
Follow me on LinkedIn
---