Insurers may soon have to tell you why your car insurance has gone up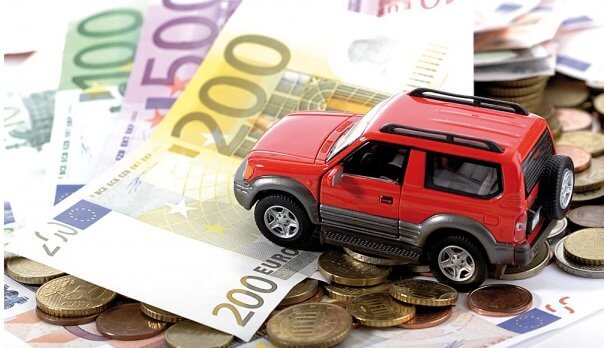 Insurers may soon be required to tell drivers exactly why their car insurance premiums have gone up.
A report has been published by a special government working group set up to examine the high cost of car insurance premiums.
The Cost of Insurance Working Group report covers several key areas:
Improving data availability
Reducing the costs in the claims process
Bringing down high car premium costs for consumers
The Department of Finance is endeavouring to engage with the insurance industry in a bid to establish a common protocol to communicate to customers the reasons why their insurance premiums have gone through the roof.
The report recommends that these new protocols be adopted by the Insurance industry in Ireland and must be agreed by the end of the summer.
Legislation
Legislation is needed urgently in order to ensure the insurance companies comply with the new system and the new rules.
The Government has stated that the new laws will be in place by the end of 2017 and insurers will be mandated to explain why they are increasing their customer's premiums.
At the moment, because of EU Law, the Government cannot interfere in the premiums set by insurers.
In order to ensure insurance companies comply with the new system, The premium price must be based on risk.
Minister of State for financial services Eoghan Murphy explained:
"The new measures being introduced will mean "insurance companies must explain to the driver why their premium might have gone up – even in the situation where they might not have any additional penalty points or they haven't had a claim made against them – to explain exactly why they got that increase.





"We hope the protections will help them better understand the increase, and give them more time to shop around in terms of getting a better price,"
It was widely reported last year that some motorists were seeing their car insurance quotes increase from anything between
50% – 300% in some cases
.
The report is based on the findings of the working group which met 12 times over the past year in which they embarked on a consultation process with a number of stakeholders.
The Joint Oireachtas Committee on Finance, Public Expenditure and Reform also published a
report on the rising cost of car insurance
.
In all, 30 recommendations have been made by the working group report, one of which is that a standard protocol should be put in place by insurance companies "to ensure greater consistency of treatment for returning emigrants".
Uninsured drivers
The report also outlines the growing concern with the increasing number of uninsured drivers on our roads as uninsured drivers are being linked to the rise in premiums for law-abiding motorists.
Last month it was reported that the number of uninsured cars on Irish roads has nearly doubled to over
150,000 in the space of five years
.
A new uninsured drivers database will allow Gardaí check for uninsured drivers by using automatic number plate recognition (ANPR).
The ANPR system has been there for quite some time but it had to be disabled in 2014 due to the "unreliability of insurance data". With legislation coming in, it is envisioned that the ANPR system can be re-instituted to catch uninsured drivers automatically while out driving. At the moment over 100 Garda cars are equipped with ANPR technology.
Returning Emigrants
One interesting find of the report deals with Irish emigrants returning home. Many returning emigrants have complained of the fact that insurance companies often do not take into account their driving experience from abroad.
For example, an emigrant who had lived in and had driven in the UK for five years may not be able to immediately get a no claims bonus upon their return to Ireland, even if they had a no claims during their time abroad.
The report states that it should be standard protocol by insurance companies "to ensure greater consistency of treatment for returning emigrants" and it recommend that insurers "implement policies to accept driver experience from abroad when a person has previous driving experience in Ireland and is coming from a country that drives on the left side of the road."
Personal injuries commission
The working group also recommended the establishment of a personal injuries commission so that it can offer guidance on compensation claims. As such, they have appointed as Chairperson of the new commission, Mr Justice Nicholas Kearns.
A new national claims database will be established to address the lack of transparency in the claims area.
While Murphy admitted "there is no silver bullet to reduce the cost of insurance, insofar as no one recommendation will solve the problem on its own", he said he believed the action plan would "deliver fairer premiums for consumers".
A Fianna Fáil Spokesperson on Transport, Robert Troy on rising motor insurance costs said:
"The cost of car insurance has risen by a minimum of 51% since January 2011 and the situation is even worse for those looking to insure vehicles associated with their business. These increases are unsustainable. Exorbitant insurance costs are putting enormous pressure on household budgets and are costing jobs,"
At this time, it could take 18 months before certain measures, such as a detailed database to combat fraud, are implemented.
Calls are going out to the Government to give this crisis the attention it needs.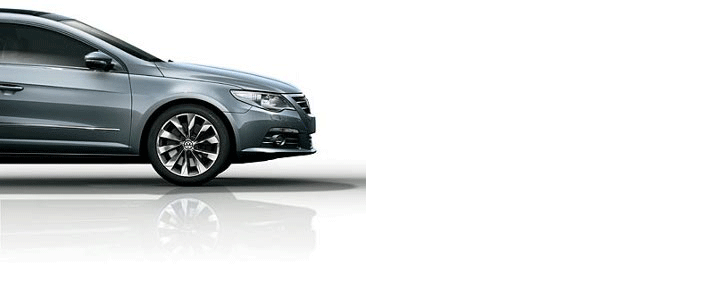 Author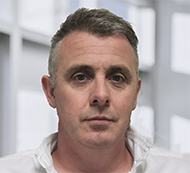 Justin Kavanagh
Justin Kavanagh is a recognised leader in automotive intelligence and vehicle data supply to the entire motor industry. He has almost 20 years experience in building systems from the ground up. As the Managing Director of Vehicle Management System, he understands the need and importance of trustworthy and reliable vehicle history and advice to both the trade and the public.
Follow me on LinkedIn
---