Irish consumers unsure and confused about electric cars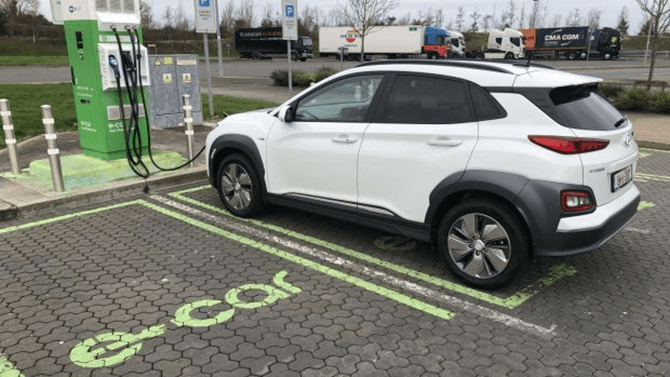 Irish drivers in total confusion over electric cars
Irish consumers may be interested in the new electric car technologies but they are very confused about how to proceed with their choice of car.
Some car buyers may want to go 'green' but the EV infrastructure that is available right now is just not up to muster.
Customers are understandably concerned about the range of the vehicle.
The reality is that most electric cars that have an acceptable range are so far out of the regular car owners budget.
Car dealers are noticing that there is a reluctance on the part of their customers to adopt to EV technology as too much confusion and ambiguity surrounds the technology.
Customers in general are confused about the options they have and what it might mean for their everyday driving and budget.
There is also the choice of the petrol-electric or diesel-electric combos that may be available out there.
Petrol

Diesel

Full-Hybrid (Self-Charging)

Mild-Hybrid

Plug-in Hybrid Electric Vehicle (PHEV)

Range-Extendable (REX) Hybrid

Fully-Electric (EV)

Hydrogen fuel-cell
Car dealers are recognising now that the
electric vehicle (EV) market is becoming like the motoring equivalent of "the Nokia or iPhone moment".
Consumers who really want to go green are hesitant because an EV will invariably be totally impractical in rural areas.
It doesn't help that the EV charging infrastructure is abysmal right now in this country and when and if you do manage to find a charge point, the likelihood is that another non-electric vehicle is parked in the space or the charger is not working.
There is also the concern for parents that electric cars are not that practical when you have a busy family.
The Irish Government has projected that one million electric cars will be on Irish roads by 2030. At this point in time, this number seems far too out of reach.
Although the main brands, who make up about 40 per cent of the entire market, such as Volkswagen, Mercedes, Seat, Audi and Hyundai all offer some electric cars and plug-in hybrid models, the range of these vehicles leaves a lot to be desired.
One dealer recently had a typical sales enquiry from a customer with a big family. They were seeking to trade in a 2009 Volkswagen Sharan but the electric options available were just too expensive for this household. The cheapest option was the Volkswagen ID.3 which starts at €40,000 without subsidies.
That is the real reason why dealers are selling so few electric cars. Most drivers in Ireland simply cannot afford to buy them new. Dealers say they are selling almost no fully-electric cars and only a few hybrids and there certainly isn't a market right now for second hand electric cars.
The good news coming out of Germany on one front is that the EV range issue will be solved soon, if you can call 2027-2028 soon?
For EV technology to take off in this country a multi-faceted solution is needed as we have a huge fleet of ten-year-plus cars out there. People who drive ten-year-old cars cannot afford to splash out on a new EV for over €40,000 euro with all the uncertainty and unreliable range and infrastructure.
The goal would be to have a fleet mainly made of cars from about four to five-years-old dominating the second-hand market, and this may achieve a 50 per cent reduction in carbon emissions.
The man mentioned earlier with the old car and big family said he drives 60,000km a year and lives in a remote area and an electric car is just not practical. It may be okay for his mother who he said just does about 6,000km a year in a more urban area but that an EV was just too impractical for him.
In a few years time things could be different with the full implementation of the Euro 7 standard requiring next to zero emissions in all new vehicles. This standard is being rolled out this year in 2020.
At the moment new cars must be Euro 6 compliant and this Euro 6 is split into a number of different categories such as Euro 6d in 2019/20 and Euro 6e in 2021.
Dealers feel that the Irish Government's plan for a million electric vehicles to be on Irish roads in ten years may not be realistic and this is leading to confusion.
Ireland is seen as out of step with the rest of Europe, who plan to end ICE vehicles by 2040. Ireland say they can do better by having a similar purge by 2030.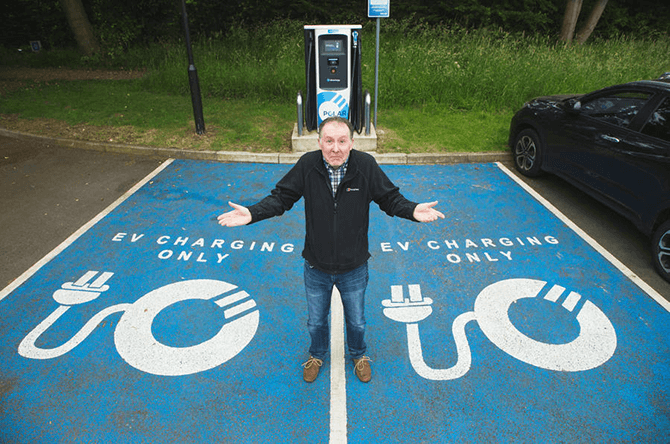 There does not seem to be any clear and defined plan by the Irish Government to implement the necessary step to transition. Terrible infrastructure, terrible range, high price of electric vehicles compounded by a motor tax system that is punitively geared against most older cars on the road.
At this point in time there is a noticeable decline in new car registrations and more motorists are opting to keep their older cars with higher carbon emissions, before considering a new buy.
Denis Murphy, spokesperson for the Irish Car Carbon Reduction Alliance (ACCRA) said:
"replacement of the car fleet with newer ICE models should not be discouraged prematurely".
"With the supply of EVs outside Ireland's control, it is vital that we address the mitigating factors that are within our ability to control,"
"Our taxation system is actually facilitating rather than reducing carbon emissions. New cars in 2021 with ICEs will emit 28 per cent less CO2 than the average car currently on Irish roads, so for every car we replace with a newer cleaner car, we can achieve significant reductions by 2025."
---