Jaguar E-Type Electric to be built in Ireland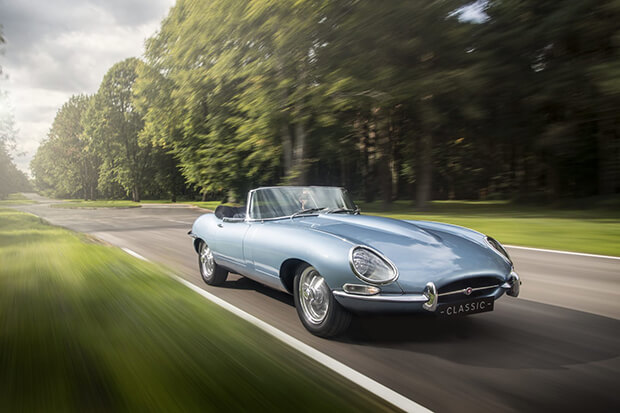 Jag E-Type EV to be built in Ireland
Irish company Electrifi has signed a €40m deal to build the 450hp battery-powered electric Jaguar E-Type here in Ireland.
The Wicklow-based company also announced last month that it will convert sportscars such as the Ferrari 308 to electric power.
The two-seater Jaguar E-Type is almost 60 years now but its latest version looks like it could be manufactured right here.
Back in 1961 when the 250km/h car was first released it was described as 'the most beautiful car in the world.' by Enzo Ferrari.
Electrifi made the €40 million euro deal with the UK-based company Evolution, which has for some time supplied upgraded original E-Types and also fully-rebuilt E-Types as well as parts.
The cars will obviously still look the same, but the 3.8 and 4.2-litre engine and gearboxes will be removed and replaced with a battery pack and an electric motor will replace all the other combustion engine parts of the car. In theory, it would be simple to restore an original combustion engine in the vehicle.
The Jag will have up to 450 horsepower and will have a top speed of 280km/h and will be able to go from 0 to 100km/h in just four seconds.
Electrifi will give the E-Type new power steering, air conditioning, upgraded brakes, and uprated suspension and they can also be changed from the original steel structure to an aluminium body.
Electrifi expects to start selling their first electric E-Types by early next year, putting them in direct competition with Jaguar itself, who have their own battery E-Type plans.
The electric E-Type Zero has already made a name for itself when it appeared at the royal wedding of Harry and Meghan when they drove away from their wedding ceremony at Windsor Castle in the prototype E-Type Zero.
The E-Type Zero is about 46kg lighter than the original E-Type and will have a range of around 250-280km on a single charge. The 40kWh battery fully charges in about 6-7-hours from a domestic socket.
On first look, the outside of the Zero is indistinguishable from the original model but very different on the inside. The wood-rimmed steering wheel is the same, but it now has a carbon-fibre dashboard with digital instruments, an infotainment screen, and a circular gear selector but potential owners can specify a more traditional interior if they so choose.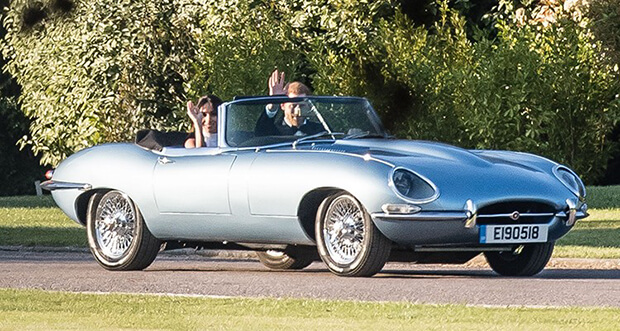 Author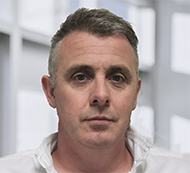 Justin Kavanagh
Justin Kavanagh is a recognised leader in automotive intelligence and vehicle data supply to the entire motor industry. He has almost 20 years experience in building systems from the ground up. As the Managing Director of Vehicle Management System, he understands the need and importance of trustworthy and reliable vehicle history and advice to both the trade and the public.
Follow me on LinkedIn
---