Jaguar to supply 20,000 cars to Google's self-drive ride-share company Waymo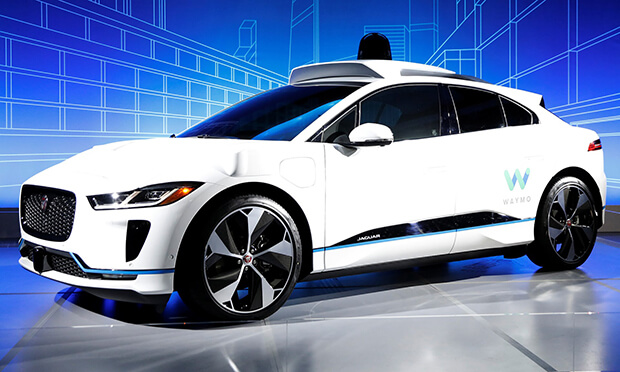 From 2020 the ride-hailing service, Waymo will use Jaguar's I-Pace cars as part of their fleet. 
Jaguar Land Rover
will supply up to 20,000 of its new electric I-Pace cars to the Google Alphabet  subsidiary.
The plan is for the Jaguar cars to be converted into self-driving vehicles for its ride-hailing service. 
The deal was announced at the New York motor show and is estimated to be worth up to £1.3bn,.
Waymo is in a race with Uber and others to dominate the ride-sharing market and as such are continuing to develop their driverless ride-hailing service.  
This deal is a huge boost for Britain's biggest car manufacturer as it takes it first steps into electric vehicles. With the delivery of 20,000 I-Pace Jags, it will potentially provide up to 1m rides per day.
The British designed and engineered I-Pace will be produced in Graz, Austria with JLR stressing that its research and development facility will continue to be in the West Midlands.
JLR (Jaguar Land Rover) is owned by Indian company Tata and the iconic British manufacturer said it would be "a long-term strategic partnership" to develop the world's first premium self-driving electric vehicle. Testing of the Jaguar car, equipped with Waymo's self-driving technology, will start in Arizona later this year.
This planned expansion of an electric, autonomous ride-sharing vehicle service comes despite fresh fears raised over the safety of self-driving cars, after an autonomous Uber car
killed a pedestrian
in Arizona last week – the first such casualty.  Uber's autonomous vehicle testing
has been suspended after the incident
.
The victim, a 49-year-old woman wheeling a bicycle, appeared not to be detected by the vehicle's sensors. The Volvo was operating autonomously with a back-up driver in the front seat when it struck the pedestrian.
Nvidia has also suspended their autonomous operations as they supply chips for Uber's self-driving cars. Toyota as well has suspended its testing of autonomous vehicles on US public roads following the accident.
This worlds first pedestrian fatality by an autonomous vehicle has meant that Waymo is now at this time the only company with a fleet of fully self-driving cars with no one in the front seat, driving on public roads in the US.
As this situation is played out, over in the UK, JLR has been involved in a range of government-backed trials involving connected and autonomous vehicles. For example, last week they demonstrated how emergency braking warning systems could improve safety.
Waymo has been building up a fleet of self-driving vehicles in partnership with Fiat Chrysler since 2015. Last month it said it would buy thousands more of the Chrysler Pacifica minivans, on top of 600 it has already converted, to form the basis for a ride-hailing service that Waymo plans to launch in Arizona later this year.
The partnership between Jaguar Land Rover and Waymo is just another instance, in a long line of manufacturers who are partnering with new technology firms to develop autonomous transport for the future.
The automotive  industry is making substantial investments in autonomy internationally. The car manufacturers are committed to developing autonomous self-drive technologies melded into electric cars. For generations, the car manufacturers have been heavily committed to diesel and highly fuel-consuming vehicles but that is rapidly changing with the arrival of the new electric and autonomous technologies. The Chief Executive of JLR, Ralf Speth said:
"With the Jaguar I-Pace we have a world-beating car that's captured the imagination of customers around the world. Our passion for further advancing smart mobility needs expert long-term partners.





"In joining forces with Waymo we are pioneering to push the boundaries of technology. Together we will deliver the self-driving Waymo Jaguar I-Pace with the grace, space and eco-pace that customers expect."





John Krafcik, the chief executive of Waymo, said: "While we've been focused at Waymo on building the world's most experienced driver, the team at Jaguar Land Rover has developed an all-new battery-electric platform that looks to set a new standard in safety, design and capability."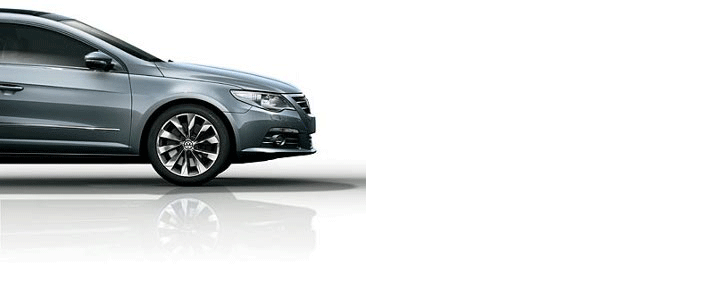 ---
Author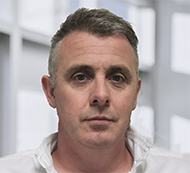 Justin Kavanagh
Justin Kavanagh is a recognised leader in automotive intelligence and vehicle data supply to the entire motor industry. He has almost 20 years experience in building systems from the ground up. As the Managing Director of Vehicle Management System, he understands the need and importance of trustworthy and reliable vehicle history and advice to both the trade and the public.
Follow me on LinkedIn
---