Japanese car import to Ireland - The process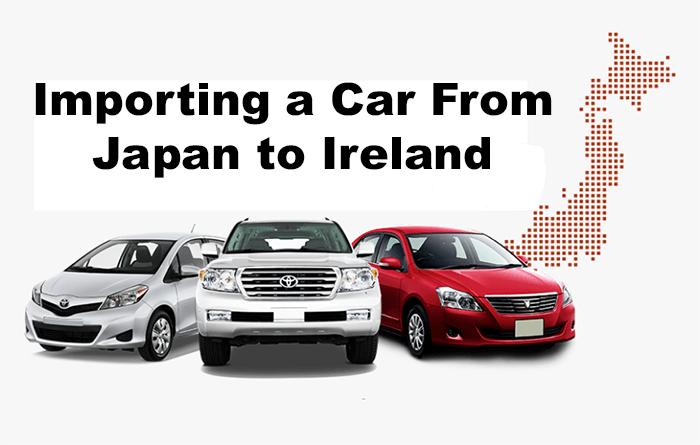 Importing a Car From Japan to Ireland - All You Need to Know
Japanese cars are popular all around the world, thanks to the reliability and durability they offer. What's more, these cars are also typically available at an affordable price. Like many other countries, many residents opt for Japanese car imports in Ireland as well. If you are considering importing a Japanese car to Ireland, here's all you need to know.
Importing a car to Ireland from Japan does not have to be a challenging ordeal, provided you know exactly what to do. Here's a quick step-by-step guide that will help you import a Japanese car to Ireland.
1. Shortlist a car that suits your needs: Keep in mind that vehicles made in Japan are usually more affordable than those made in Ireland. The reason for this is that the Japanese version of the NCT and numerous other restrictions cause cars in Japan to depreciate at a significantly faster rate. The result of this is that many Japanese cars end up at export car auctions - the good news for buyers in Ireland is that all cars in the auction are graded; this ensures you are well aware of the condition of the vehicle before buying it. Before you proceed with your decision, make sure to calculate the VRT on imported cars in Ireland.
2. Get authorised: Once you pick the car you want to purchase, you will need to submit an order request to the supplier, who will, in turn, send you an invoice. You can transfer the payment for the car to the supplier, via your bank account. Once you send the payment, make sure to send the supplier the proof of the payment.
3. Shipping the vehicle: Typically, the supplier will ship the car as soon as they receive the payment. Keep in mind that the supplier may have certain terms and conditions regarding the payment. For instance, you may be asked to pay 75% of the vehicle's cost before the shipping and 25% once you receive the car or 100% before the shipment reaches.
4. Collection of the car: Once your car arrives at the port, you will need to get in touch with a port clearance agent. Ensure that you have all the required documents and have paid the necessary fees for the clearance of your vehicle.
5. Register the vehicle: Next, schedule an NCT inspection within 7 days of the car entering the State, so you can proceed to pay for the VRT. You will then have to register the vehicle and pay the mortar tax.
Important rules and regulations for importing a car to Ireland
Now that you know how to import a car from Japan to Ireland, it is also important to be aware of the rules regarding the import of vehicles. While importing a Japan-made car to Ireland is quite straightforward, there are certain things that you should be aware of. Here are some important rules to keep in mind if you are considering importing a car from Japan to Ireland.
1. Shipping port: The major shipping port is in Dublin, so if you live elsewhere in the country, you will need to make the arrangements to bring the car back with you from the port.
2. Inspection: If the Japanese vehicle is 4 years or older, it will need to clear the national car test (NCT). This is a mandatory requirement even if the vehicle is in good condition and has passed equivalent tests abroad.
3. Right hand drive: In Ireland, cars have right hand drive and they are driven on the left side of the road.
Documents and car eligibility requirements for importing a car to Ireland
When importing a car into Ireland, it's important that the vehicle buyer pays the VRT in full immediately. The car should also be road-ready as per Irish motor laws, and that the vehicle has a right-hand drive.
Some of the documents that you may need to have on hand for Japanese car imports in Ireland include:
- Original certificate of title and registration
- Original commercial/purchase invoice
- Original vehicle document that mentions the owner's name and chassis and the engine number
- Irish Customs form 1076

Cost and Import charges
The various costs you will have to pay when importing a car to Ireland include:
- Customs fee: 10% of the vehicle purchase cost and shopping
- Shipping fee: Between 700 - 900 Euros based on the vehicle's size
- VRT: The new tax on imported cars in Ireland is calculated based on the OMSP of the car
- VAR: 21% of the purchase and shipping fee
FAQs
How is an imported car taxed in Ireland?
When you import a car to Ireland, you have to pay the Vehicle Registration Tax (VRT), at the time of registration. Typically, in the case of small vans and cars, the payable VRT is based on a certain percentage of the recommended retail price, which includes all taxes. This is known as the Open Market Selling Price.
How do I find a supplier for Japanese car imports?
There are a number of Japanese car exporters who supply used cars from Japan to all around the world. These exporters typically have websites, and you can visit their website to view all the available cars. Once you find a car you like, you can bid for it and pay the due amount to the supplier. Keep in mind that it's important that you choose a supplier that is reliable.
Can we import a used Japanese car to Ireland?
Yes, you can import a used car from Japan to Ireland, provided you are willing to pay the associated fees and taxes. You can use an Ireland car import duty calculator to know how much you will need to pay. You can also use the VRT calculator MyVehicle.ie to get an accurate estimate of your VRT charges.
Is it worth buying a Japanese import car?
Yes, since Japanese cars depreciate very fast due to a combination of taxes and other fees, you can buy one for an affordable price. Added to this, Japanese cars are known for their quality and reliability. So, if you make an informed buying decision, it is certainly worth importing a Japanese car.
Can you get parts for Japanese car imports in Ireland?
Yes, given that Japanese cars are popular all around the world, you should have no trouble finding parts for Japanese import cars in Ireland.
Author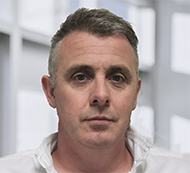 Justin Kavanagh
Justin Kavanagh is a recognised leader in automotive intelligence and vehicle data supply to the entire motor industry. He has almost 20 years experience in building systems from the ground up. As the Managing Director of Vehicle Management System, he understands the need and importance of trustworthy and reliable vehicle history and advice to both the trade and the public.
Follow me on LinkedIn
---