Kilkenny Motor Show 2016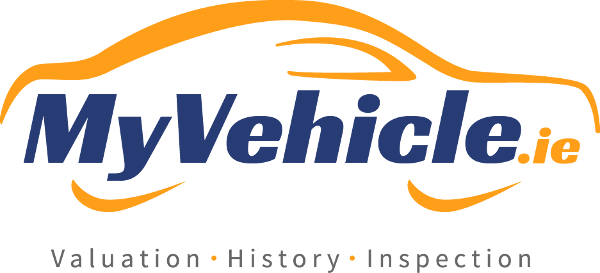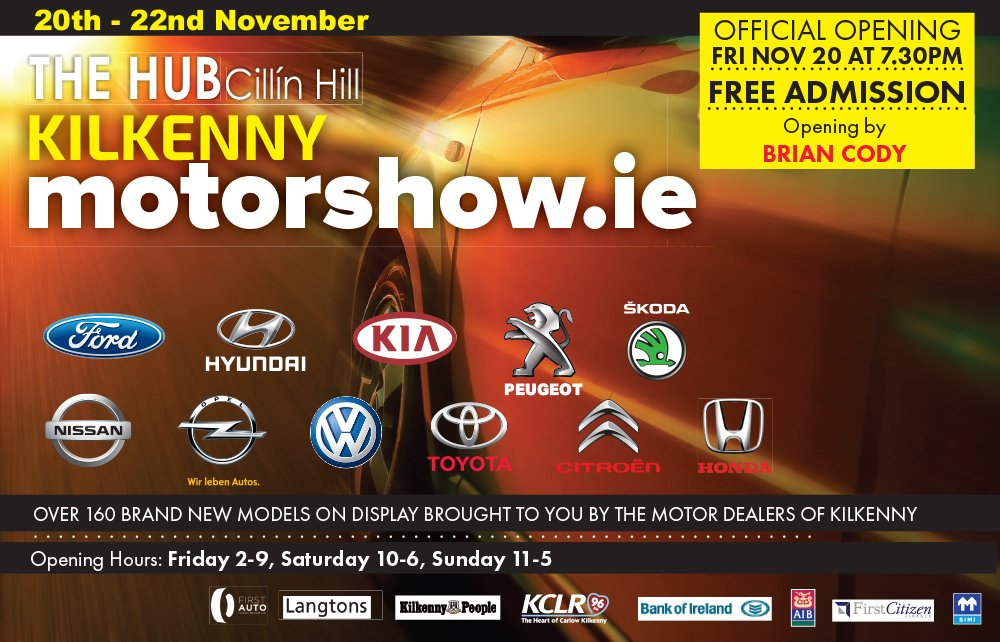 The hugely popular Kilkenny Motor Show is back again with its 7th annual exhibition at The Hub, Cillín Hill, Kilkenny.
Predictions are that the event will attract more than the 25,000 people which attended last year's Motor Show. This is a huge increase on its first year in 2010 in which there was 10,000 in attendance.The event will take place from November 11 - 13.
---



Kevin Morrissey who is one of the organisers of the event had this to say, "The expectation is that the attendance will go up again this year as it has every year since we started,"



---
[caption id="attachment_1452" align="alignnone" width="821"]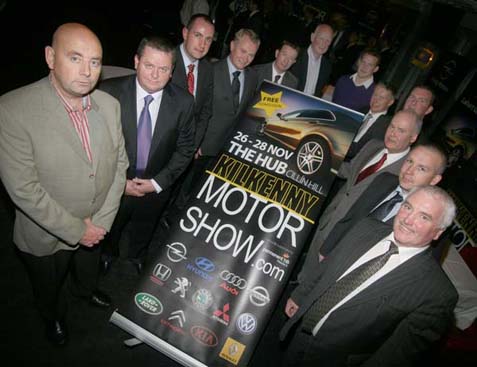 Launching the Kilkenny Motor Show in The Hub, Cillin Hill, on the 26th to the 28th of November are Kevin Morrissey, Chairman SIMI, Kilkenny Region, Ward Kinsella, Barlo Nissan, John O'Brien, O'Brien Renault, Denis Lahart, Laharts Garage, Gerry Hardagon, Permant TSB, Main Sponsor, Brian Cody, Jackie Tyrrell, Tom Cullen, SIMI, Cathal O'Neill, Kilkenny Citroen and Honda Centre, David Young, Young Motors, David Buggy, Buggy Motors and Michael Lyng, Michael Lyng Motors. (Photo: Eoin Hennessy/www.ehp.ie)[/caption]
The Kilkenny Motor Show is notable as the only indoor automotive event held indoors outside of Dublin. At the show itself, there will 11 franchises exhibiting and they hope it will generate brisk business for the local dealerships.
Last year, the Kilkenny Motor Show seen an uptake in sales with 250 cars being sold through the event itself and the following month as a result of the exhibition. This generated in the region of €5 million in the local economy.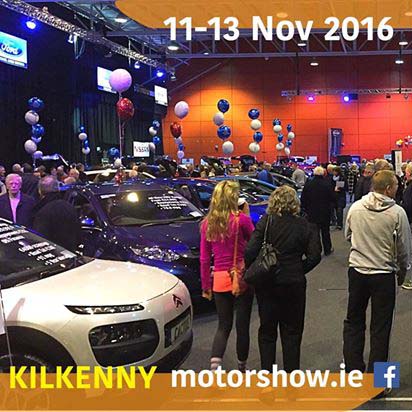 New 2017 cars will be for sales from Citroen, Ford, Honda, Hyundai, Kia, Nissan, Opel, Peugeot, Skoda, Toyota  and Volkswagen.
To compliment the car sales contingent from all the garages, there will also be representative of finance providers like Bank of Ireland, First Auto Finance, Allied Irish Bank, First Citizen Finance, Bluestone Finance as well as VMS (Vehicle Management System) and MyVehicle.ie, one of Ireland's most trusted providers of official car history checks and reports.



Kevin Morrissey explains, "Basically we are set up to offer the full package to people, from viewing a car to completing the finance for purchasing...Things have progressed a long way since 2010, and the show is getting bigger and better all the time,"



This year there will be 160 new cars on display, inside and outside of the Hub space and entry to the 'Show is free. The official opening on the Friday (7.30pm) will be performed by Kilkenny hurling manager, Brian Cody.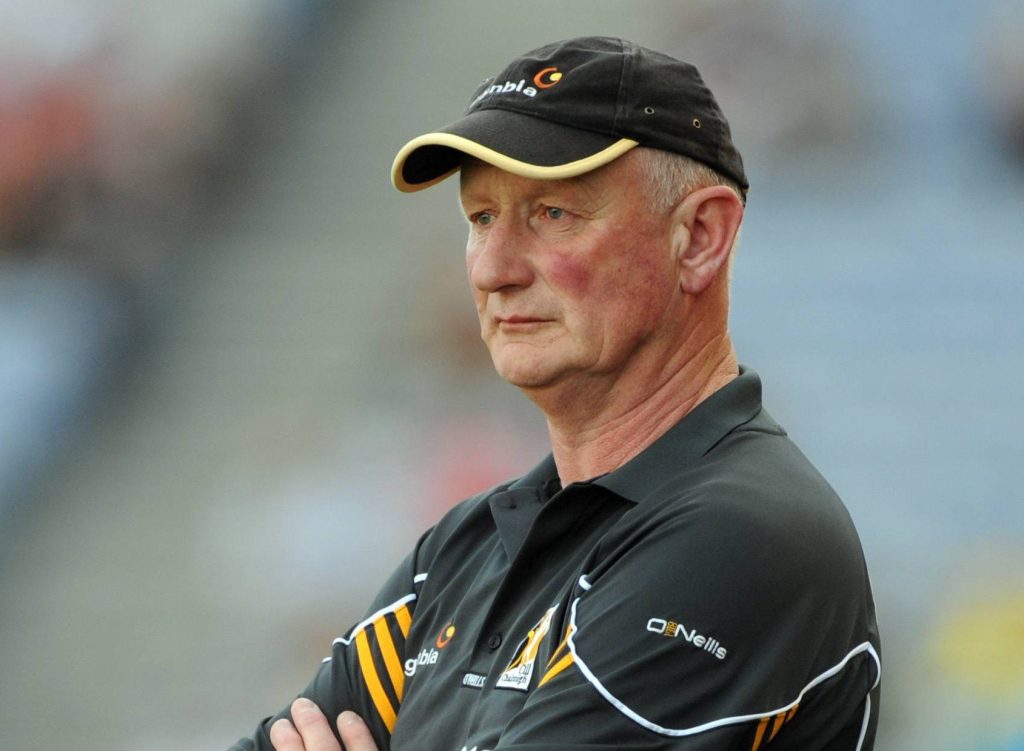 General Opening Times:
Fri 2-9
Sat 10-6
Sun 11-5
[maxbutton id="1"]
---