List of top imported vehicles during August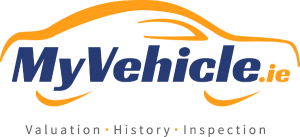 Our latest studies indicated that Car imports in Ireland have gone up with Brexit Vote. A major factor contributing to this effect is the fact that the sterling is almost 20% weaker than it was same time last year, a UK imported vehicle will probably be a lot cheaper.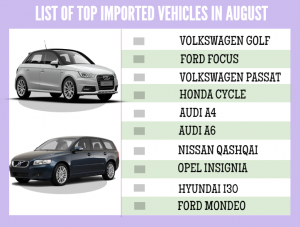 As we can see from the figure, Volkswagen continue to dominate the Irish market with the most imports during august. The most imported Vehicle during august was Volkswagen Golf. Ford Focus is second most imported vehicle during the month of august with Volkswagen Passat following shortly.
It was noted during the study, maximum number of vehicles were registered either in 2012 or 2013. Out of the total vehicles imported in August, almost 80% were diesel, where as 17% were petrol and 2% were Hybrid and <1% were Electric.
[maxbutton id="1"]
---