Malahide Classic and Vintage Motor Show

Classic and Vintage Motor Show this weekend
The Malahide Classic and Vintage Motor Show will take place this weekend on Sunday May 22.
The organisers have announced there will be two "well-known personalities from the Irish motoring world, Bob Montgommery and David Golding who will be guest judges at the show.
Bob Montgomery is a well known Irish motoring and aviation writer with over twenty titles to his name.He has a background in the Irish Automotive Industry and is the curator of the unique Royal Irish Automobile Club archive.
Montgomery was also the founder of the RIAC Pioneer Run for early cars and was an organiser for the RIAC National Classic Car shows.
He will be joined by guest judge David Golding who is one of Ireland's leading classic and modern car dealers with 34 years experience. He is also well known for selling high-quality classic cars with his charismatic style of advertising and marketing.
David has a dedicated following on his social media platforms and is an expert in classic and vintage vehicles.
The motor show will take place at the Grand Hotel in Malahide on Sunday featuring some of Ireland's rarest and most expensive cars.
This will be the ninth time that the event has taken place and it will attract car enthusiasts and families from all over Dublin, Leinster and further afield. The show will be one of just two shows in Dublin this year.
Some of the 100 rare marques that you may expect to see there are the Alpine, Borgward, Bitter and Karmann Ghia. You will also spot sports cars like Ferrari, Porsche, TVR.
There will also be vintage and classics like Austin, BMW, Crossley, Ford, Opel, Triumph, Jaguar, Mercedes and VW as well as some American muscle all between 25 and 100 years old.
The show will prove to be popular with all the family as there will be fun and games, card magic, ice cream and a fire engine.
The show starts at 11.00am and admission is €5, with children under 10 getting in free. The organisers are planning to give the entire proceeds going to Ukraine humanitarian relief and Family Carers Ireland.
Author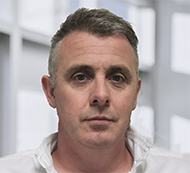 Justin Kavanagh
Justin Kavanagh is a recognised leader in automotive intelligence and vehicle data supply to the entire motor industry. He has almost 20 years experience in building systems from the ground up. As the Managing Director of Vehicle Management System, he understands the need and importance of trustworthy and reliable vehicle history and advice to both the trade and the public.
Follow me on LinkedIn
---