UK and NI drivers will no longer need insurance 'green card' in the EU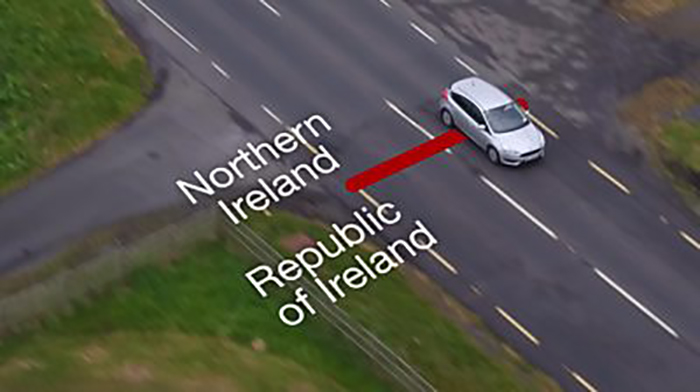 Insurance Green Card
A requirement for UK drivers to carry extra paperwork to travel with their cars in the European Union will no longer be needed.
Up until now, all UK drivers had to obtain the Brexit-related Green Card from their insurers so they were covered to drive in Ireland or the EU.
The announcement of the Green Card waiver came from the European Commission when they unveiled several other concessions specifically designed to reduce any tensions surrounding the implementation of the Northern Ireland protocol.
Since the UK left the EU all drivers from Great Britain and Northern Ireland were required to carry the insurance green card even when driving here in the Republic of Ireland.
The green card enabled the law enforcement authorities in EU countries to verify that the driver held valid insurance cover for travel in that State. These green cards typically last for a 90 day period.
All UK drivers, including Northern Ireland drivers were told that they needed these cards before any trips out of the country. The necessity for this was made clear at the time as an estimated 12.6m visits are made each year by UK residents to some part of the EU via the seaports and the Channel tunnel.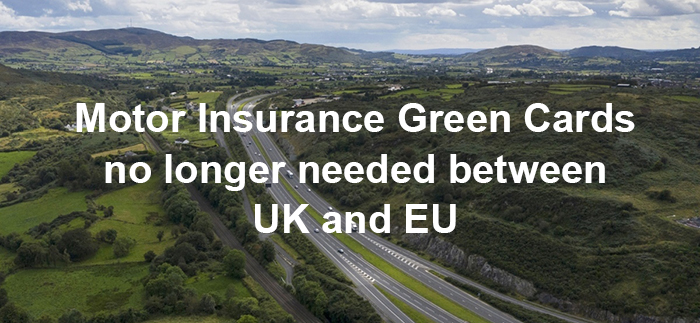 From this month onwards, motorist traveling from Britain to Ireland and Continental Europe will be freed of this obligation. The rule change will come into effect 20 days after it is published in the Official Journal, which, it is believed, will take place in the next few days.
This is great news for all motorists from the United Kingdom and the Association of British Insurers (ABI) described the decision as excellent news for drivers. Huw Evans, who is the Director General of ABI said the commission had taken a "pragmatic approach on the matter".
"UK drivers will no longer need to apply for a green card through their insurer which will help reduce bureaucracy for drivers and road hauliers travelling between the UK and EU,
"It will be especially welcomed by motorists in Northern Ireland driving across the border."
The Motor Insurers' Bureau of Ireland (MIBI) has also heavily lobbied against the green card system, pointing to the 43 million cross-border trips between Northern Ireland and the Republic of Ireland each year.
The Chief Executive of MIBI, David Fitzgerald said it had been in regular talks with EU officials to highlight the problem caused by the cards.
"This wasn't a sustainable situation when you consider there are an estimated 43m cross border vehicle trips per annum and there are approximately 25,000 people who live on one side of the border and who regularly commute to the other jurisdiction."
Author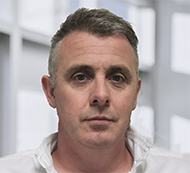 Justin Kavanagh
Justin Kavanagh is a recognised leader in automotive intelligence and vehicle data supply to the entire motor industry. He has almost 20 years experience in building systems from the ground up. As the Managing Director of Vehicle Management System, he understands the need and importance of trustworthy and reliable vehicle history and advice to both the trade and the public.
Follow me on LinkedIn
---