Crashed and Damaged Car Report 2022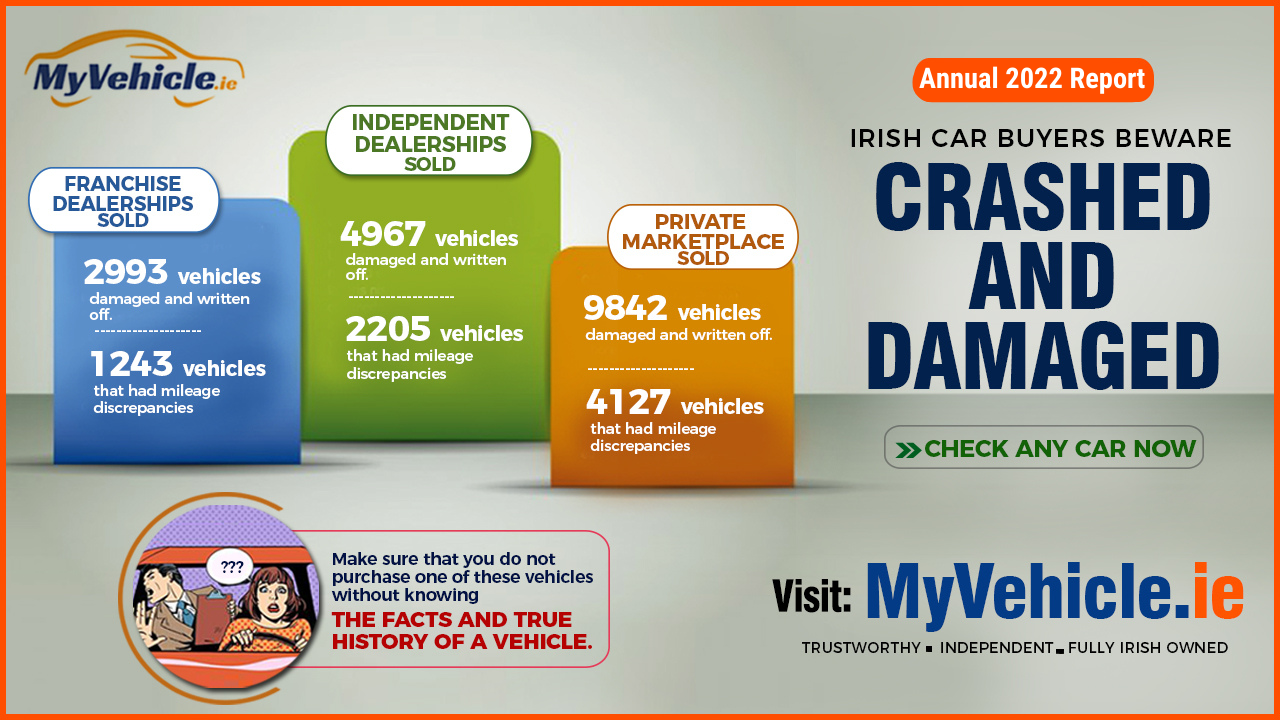 The MyVehicle.ie Crashed and Damaged Report for 2022 provides a valuable insight into the current state of the Irish motor industry. The report includes important figures and statistics about the number of vehicles that were damaged or written off in Ireland during the past year and highlights the importance of an independent Car History Check when buying a used car.
What Exactly Does the Report Tell Us?
According to the report, there were a total of 26,119 vehicles written off in Ireland in 2022. This figure represents a slight increase from the previous year and can be somewhat attributed to the increase in the number of cars on Irish roads. Of these written-off vehicles, 5,041 were classified as "Category A," which means that they are considered to be beyond repair and must be scrapped.
The report also tells us about the most common types of damage suffered by vehicles damaged on Irish Roads. The most common type of damage is "front end" damage, which accounts for 39.5% of all vehicle damage. This is followed by "rear end" damage, which accounts for 28.8%.
| | | |
| --- | --- | --- |
| Seller Type | Written-Off | Incorrectet Mileage |
| Franchised Dealers | 2993 | 1243 |
| Independent Dealers | 4967 | 2205 |
| Private Sellers | 9842 | 4127 |
What Do the Figures Mean For the Average Motorist?
These figures suggest that the Irish motor industry is facing significant challenges, with a large number of vehicles being damaged or written off each year, some of which can end up back on our roads, even when classified as written-off. This can have significant implications for both car owners and insurers, as the cost of repairing or replacing a damaged vehicle can be high, not to mention the repercussions for an unsafe vehicle being involved in an accident.
Given these alarming statistics, it is crucial that anyone considering buying a used car in Ireland takes every possible step to establish the past history and service record of the vehicle they are considering investing in. A thorough check can help to identify any previous damage or repair work that may have been carried out, and can help to ensure that the car is mechanically reliable, safe and roadworthy.
How Can I Avoid Buying a Previously Crashed or Damaged Vehicle?
The simplest way to establish the history of a used car is to purchase an independent Car History Check. This simple and inexpensive step can provide vital information about the car's previous owners, accident history, mileage and write-off status, as well as any outstanding finance or other issues.
Vitally important when buying a used car is to have it inspected by a qualified mechanic. A comprehensive inspection by a professional can help to identify any potential issues with the car's engine, suspension, brakes, or other mechanical components and minimise the risk of buying an unsafe car.
The figures and statistics quoted in the MyVehicle.ie Crashed and Damaged Report for 2022 highlight the importance of a Car History Check and of taking every possible precaution when buying a used car in Ireland. By establishing the past history and service record of a vehicle, and having it inspected by a suitably qualified engineer or professional mechanic, buyers can ensure that they are getting a safe and reliable car that will return the best possible value for money.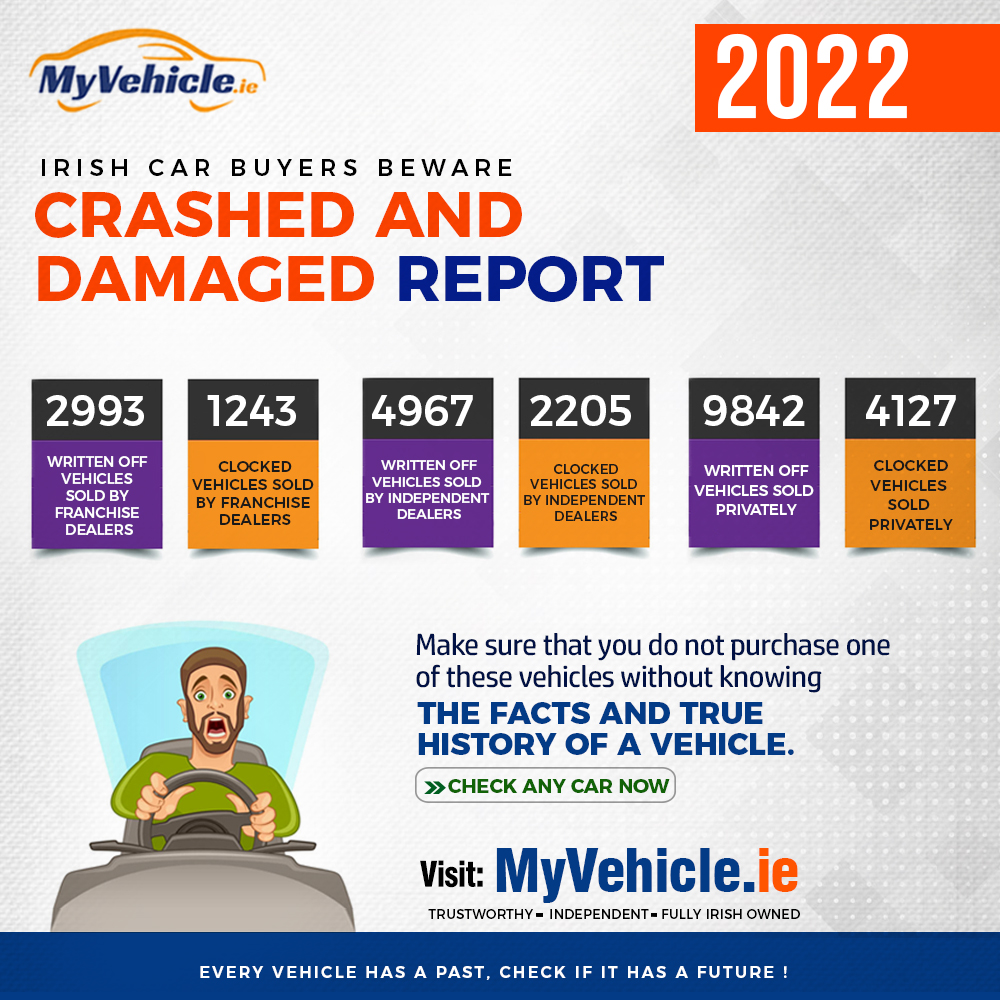 Author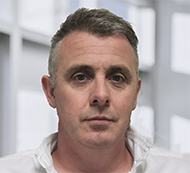 Justin Kavanagh
Justin Kavanagh is a recognised leader in automotive intelligence and vehicle data supply to the entire motor industry. He has almost 20 years experience in building systems from the ground up. As the Managing Director of Vehicle Management System, he understands the need and importance of trustworthy and reliable vehicle history and advice to both the trade and the public.
Follow me on LinkedIn
---