Irish Car Market Overview for January 2022

Car Sales January 2022
The 2017 Diesel Nissan Qashqai was the best-selling car in the Republic of Ireland during the month of January at Independent dealerships.
The Diesel BMW 5 Series came in second place with the Volkswagen Passat coming in both third and fourth place at Independent dealerships.
For the first time we see hybrid vehicles coming into the top-ten list for Independent dealers. In fifth place is the 2016 Hybrid Toyota Aqua, and in eight place, the 2018 Hybrid BMW Series. Diesel continues to be the most popular engine type in Ireland.
The 2021 Petrol Volkswagen Polo was by far the best selling car at Franchise dealerships coming in both first and third place. The VW Polo, Kadjar, Tucson, Golf, Qashqai, Focus and Micra were all very popular cars at franchise dealerships.
The quickest selling cars at Independent dealerships in January was 2010 Diesel Audi A3 with the 2012 Diesel Ford Mondeo coming in second. The quickest selling car from the franchise dealers was 2017 Diesel Mercedes-Benz CLA-Class and the 2019 Hybrid Toyota Rav4 coming in second place and also the petrol version of the Rav4 in third place.
The January report reveals that of the top ten cars sold privately, the Diesel Volkswagen Golf was by far the most popular car in Ireland sold privately. The VW Golf came in first, second, fourth, eight and ninth places.
Of the top-ten cars valued during the month of January was again the 2016 Diesel Volkswagen Passat with the VW Passat and the Hyundai Tucson coming in second and third place respectively.
Top 10 Used Cars Sold by Independent Dealers
2017 Diesel Nissan Qashqai

2019 Diesel BMW 5 Series

2017 Diesel Volkswagen Passat

2018 Diesel Volkswagen Passat

2016 Hybrid Toyota Aqua

2017 Diesel Ford Focus

2017 Diesel Ford Mondeo

2018 Hybrid BMW 5 Series

2014 Petrol Volkswagen Golf

2017 Diesel Audi A4
Top 10 Used Cars Sold by Franchise Dealers
2021 Petrol Volkswagen Polo

2019 Diesel Renault Kadjar

2019 Petrol Volkswagen Polo

2019 Diesel Hyundai Tucson

2018 Diesel Volkswagen Golf

2019 Diesel Volkswagen Golf

2016 Petrol Volkswagen Golf

2018 Diesel Nissan Qashqai

2018 Diesel Ford Focus

2019 Petrol Nissan Micra
Top 10 Quickest Sellers by Independent Dealers
2010 Diesel Audi A3

2012 Diesel Ford Mondeo

2005 Petrol Mitsubishi Lancer

2016 Petrol Nissan Pulsar

2018 Petrol Mercedes-Benz E-Class

2016 Hybrid Volvo XC90

2011 Diesel Peugeot 5008

2014 Hybrid Honda HR-V

2017 Hybrid Volvo XC90

2012 Petrol Volkswagen up!
Top 10 Quickest Sellers by Franchise Dealers
2017 Diesel Mercedes-Benz CLA-Class

2019 Hybrid Toyota Rav4

2019 Petrol Toyota Rav4

2020 Diesel Volkswagen T-Roc

2020 Hybrid Toyota Rav4

2013 Diesel Audi A6

2015 Petrol Audi RS3

2017 Petrol Toyota Corolla

2015 Petrol Mercedes-Benz C-Class

2020 Diesel Skoda Octavia
Top 10 Used Cars Sold Privately
2012 Diesel Volkswagen Golf

2011 Diesel Volkswagen Golf

2011 Diesel Ford Focus

2013 Diesel Volkswagen Golf

2015 Diesel BMW 5 Series

2011 Diesel BMW 5 Series

2014 Diesel Audi A6

2014 Diesel Volkswagen Golf

2015 Diesel Volkswagen Golf

2012 Diesel Audi A4
Top 10 Overall Cars Valued
2016 Diesel Volkswagen Passat

2014 Diesel Volkswagen Golf

2016 Diesel Hyundai Tucson

2017 Diesel BMW 5 Series

2016 Diesel Skoda Octavia

2017 Diesel Volkswagen Golf

2018 Diesel BMW 5 Series

2015 Diesel Nissan Qashqai

2018 Diesel Nissan Qashqai

2018 Diesel Volkswagen Passat
Author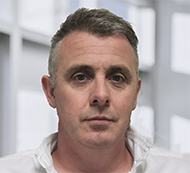 Justin Kavanagh
Justin Kavanagh is a recognised leader in automotive intelligence and vehicle data supply to the entire motor industry. He has almost 20 years experience in building systems from the ground up. As the Managing Director of Vehicle Management System, he understands the need and importance of trustworthy and reliable vehicle history and advice to both the trade and the public.
Follow me on LinkedIn
---