New book on Ireland's Auto Manufacturing and Assembling History
New book on Ireland's Auto Manufacturing and Assembling History - A rare insight into our motoring history: When 50 brands assembled cars here
A new book is being released on Monday celebrating Ireland's Automotive Manufacturing history.
Ireland is not necessarily remembered for or even associate with vehicle manufacturing anymore but at one time it did indeed have an automotive manufacturing industry.
Bob Montgomery's new book, Motor Assembly in Ireland tells the story of Ireland's vehicle manufacturing past. The new book charts the evolution of Ireland from an agricultural economy to an industrial one from 1933.
We may not be fully aware of it but Ireland's has had quite a successful motor assembly industry which has rarely been given due credit. In fact, the manufacturing industry has played its part in modernising the country and creating jobs.
The book delves into the history of more than 50 different makes which have been assembled here between 1933 and 1984?
Vehicle assembly in Ireland was diverse, from Ford tractors to the famous Delorean from Back to the Future. The book has been promoted as a compendium of facts, pictures, personalities and anecdotes. Eddie Cunningham of the Independent has got a chance to read the book before its release and has said that it is "hugely informative. I think it is a major piece of social history and a great gift or read, for anyone interested in motoring heritage."
In 1930, just 4,346 cars were sold here
In 1936, Ford's near-total dominance was reflected in 5,196 sales out of 8,111 in total. Only three Renaults were sold, 113 Chryslers, 299 Hillmans and four Rovers.
Below are some edited insights from the new book illustrating the kind of research has gone into this compendium. The comments specifically look at the history behind the German maker Adler, speaking of each marque assembled and the history attached to them.
---
"Charlie Manders was a colourful character who had established a reputation as a successful motorcycle racer when, along with Robert Briscoe he founded Irish Exporters & Importers Limited in 1933 with the intention of assembling German-made Adler cars at 15-16 Mayor Street, Dublin.





"Two models were assembled - the 14hp Adler Trumpf and the 10hp Adler Trumpf Jnr, priced at £350 and £275 respectively. It's not surprising that Manders used participation in Irish motor racing to promote the Adler product.





"In 1937, no doubt alarmed by the rise of anti-Semitism, Manders' Jewish partner, Robert Briscoe TD, decided to reduce his involvement and a new company was formed, CH Manders Ltd.





"Mr Briscoe remained a director of the new company along with C Crowley (the Cork agent for Adler). There was also now a showroom at Lincoln Place, and American Nash cars joined the assembly operation alongside Adler during 1937.





"The following year, Manders announced a new factory for the assembly of Adler and Nash cars, along with his newly acquired agency for Chevrolet, would be built in Co Tipperary. Although some Chevrolet were assembled at the existing factory at Mayor Street in Dublin, this plan, which envisaged 70 being employed, appears never to have come to fruition. Indeed, with no CKD (Completely Knocked Down) cars available for assembly over the war years, Manders' business did not survive 'The Emergency'.





"After the Second World War, the Irish Revenue Service advertised the sale of a number of pre-war Adler cars in CKD form they had in storage. How these cars came to be in the possession of the Revenue is not clear, and there are several stories, none of which can be substantiated, concerning how they got there.





"The CKD kits were bought by Stephen O'Flaherty, and were assembled at his premises at Townsend Street, Dublin. There is some confusion over how many Adler CKD kits were acquired by Stephen O'Flaherty, who would later become the first to assemble the VW Beetle outside Germany in 1950.





"Gerry Swan, a superb upholster who worked at Townsend Street, maintained there were 36 Adler's assembled there. I'm inclined to accept that figure."
---

Bob Montgomery is the curator of the Royal Irish Automobile Club Archive, and needs little introduction to anyone with an interest in motoring in Ireland. Author of ten books and numerous smaller publications, he is widely known for his regular columns in The Irish Times and Irish Vintage Scene magazine. He was a consultant on the establishment of the Wild Atlantic Way.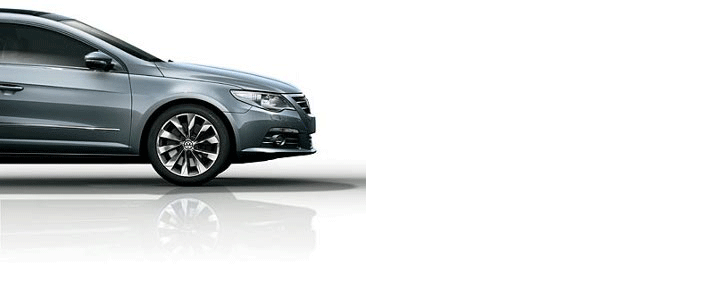 ---
Author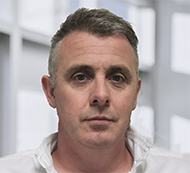 Justin Kavanagh
Justin Kavanagh is a recognised leader in automotive intelligence and vehicle data supply to the entire motor industry. He has almost 20 years experience in building systems from the ground up. As the Managing Director of Vehicle Management System, he understands the need and importance of trustworthy and reliable vehicle history and advice to both the trade and the public.
Follow me on LinkedIn
---