Nissan shuts down factory in Japan due to shortage of Chinese parts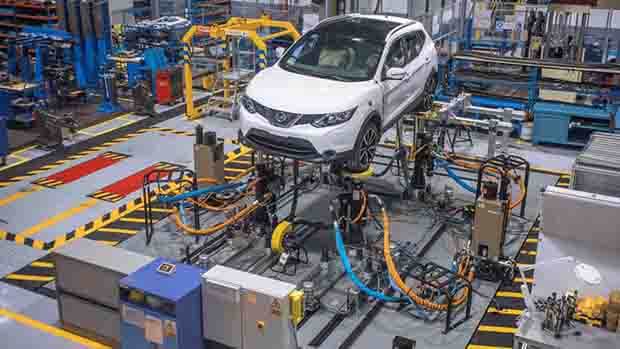 Nissan to shut Japan factory due to shortage of Chinese parts.
The giant Japanese car manufacturer has temporarily shut down one of its factories for two days, as they cannot source essential car parts from China.
Production has halted in the plant that produces the Serena and X-Trail models.
The firm will halt production for two days at a plant in Japan which makes the Serena and X-Trail models.
All major car manufacturers are facing the very same disruptions due to the sourcing of Chinese car parts due to the Corona virus outbreak.
Hyundai has also temporarily closed its factories in South Korea because of the lack of Chinese parts. All car makers are seeing their parts dwindling rapidly as Chinese factories remain closed.
China is a major part of the Global car parts supply chain. Car manufacturers rely on Chinese supply of key parts and especially components.
Much of the parts are manufactured in Hubei, which is a land-locked province in Central China with its capital Wuhan where the Corona virus outbreak first started.
Hubei is a major car manufacturing hub for all of China and the parts produced there are shipped all around the world.
Last week, Fiat Chrysler also said they were considering halting production at one of its European plants due to difficulty in sourcing parts from China.
International car manufacturers rely heavily on Chinese exports and this is leaving the worlds automotive industry exposed. With just-in-time manufacturing, it only takes one small missing part to stop a line.
Most factories in China were already closed for the Chinese New Year. Car plants were due to open back up for production on Monday after an extended New Year but while some restarted production, many did not due to restrictions by local authorities and lack of workers.
Nissan expects to restart production in China on 17 February.
---