One of the most hard-core EVs ever made is set to take on the Finke Desert Race
The Tatts Finke Desert Race
is possibly one of the most difficult off-road races in the world. The multi-terrain two-day desert race involves bikes, cars, buggies and quads and covers the territory from
Alice Springs
in Australia to the small desert community of
Aputula
(called
Finke
until the 1980s) and is one of the biggest annual sporting events in Australia's Northern Territory
.
Appearing at the Finke desert race for the first time is one of the most hard-core EVs ever made. It's touted as the first zero-emissions vehicle to complete the Dakar Rally. This supercharged EV rally racer was built by the Spanish company, Acciona'. The race will run over June 8-11 from Alice Springs.
The Spanish-built EV rally car called the Acciona is 100% EcoPowered with a 250kW/800Nm (Nm is Torque(N) on the wheels with diameter being ''m') synchronous electric motor.
With its huge rally tyres (245/85 R16) fitted with a serious fully regulated nitrogen gas-filled hydraulic suspension, the first EV rally car to take on Finke is built to take a pounding.
Ariel Jaton of the Jaton Racing team said why he decided to enter the EV rally car into the Finke Desert race.
"This car has competed around the world, in Dakar, Italy and Morocco. Australia has a great car culture and a tough rally in the Finke, so we really wanted to see what it could do here."





"We're really proud and very excited to be the first electric car to be in the Finke," said Jaton.





"It's something new for everyone involved, and of course we've spent a lot of time making sure that our car, which is compliant with FIA-ASO regulations, also meets local standards here for the race," he said.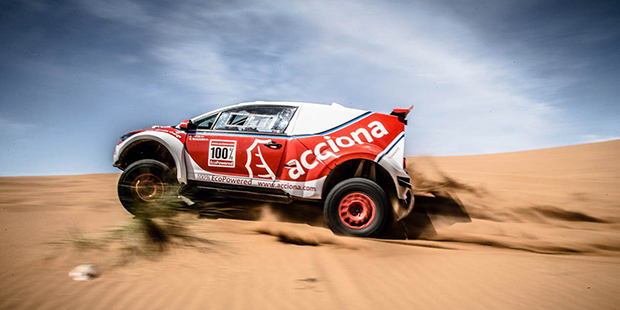 The EV rally car will be driven by two female drivers, Andrea Peterhansel who is the wife of Dakar legend Stephane Peterhansel and Emma Clair, who make their Aussie racing debut at Finke after racing at the 2017 Baja Italia rally in the rugged EV.
The quiet EV rally car has eight lithium-ion battery modules and has a 100Wh photovoltaic solar panel on the roof to top up its energy reserves. The electric rally racer is the result of five years of development and it looks as if there could be a bright future for EV's in motorsports such as rally and Formula E.
Could there possibly be an E-Rally Championship in the future? Jaton reckons it's entirely possible.
"Yes, I think we could – and then eventually years from now it may just become the normal rally championship as today's petrol-powered cars are phased out."





"I guess it's early days for EV motorsport, and the transition will take time, but in the medium to long-term future, this will be where the action is because increased investment and technological change will drive it all forward,"





"We are seeing a big move to renewable energy around the world – not just in motorsports, but in consumer vehicles, and everyday life beyond that too.




"Companies like Tesla have captured people's imagination and with our 100% EcoPowered car we are playing our own small part in this massive change."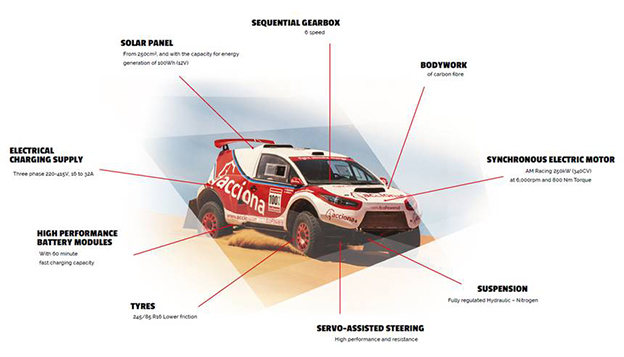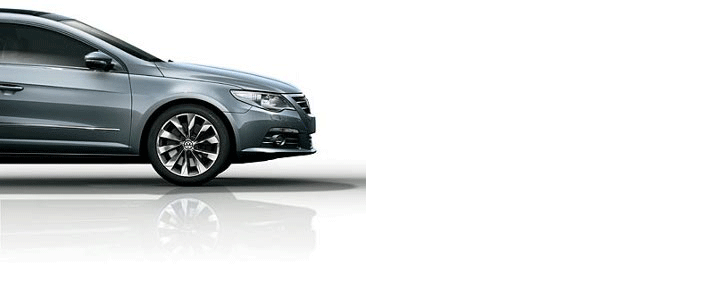 ---
Author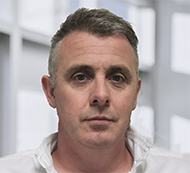 Justin Kavanagh
Justin Kavanagh is a recognised leader in automotive intelligence and vehicle data supply to the entire motor industry. He has almost 20 years experience in building systems from the ground up. As the Managing Director of Vehicle Management System, he understands the need and importance of trustworthy and reliable vehicle history and advice to both the trade and the public.
Follow me on LinkedIn
---