Over 1,100 Untaxed Longford Vehicles on Irish Roads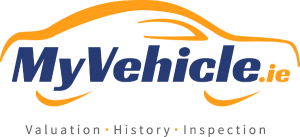 Over 1,100 Untaxed Longford Vehicles on Irish Roads

MyVehicle.ie release data revealing 1,103 untaxed Longford vehicles on Irish roads

MyVehicle.ie reports that 1,103* untaxed Longford registered vehicles are estimated to currently being driven on Irish roads.
0.8% of vehicles written-off in 2015 are Longford registered vehicles.
137 new vehicles were registered in Longford between January-September 2015.
The most popular car colour in Longford is bronze, while Toyota is the most common car brand.
To date, over 400 independent and franchise car dealerships are using the MyVehicle.ie database to instantly receive an accurate valuation and assess the history of second-hand vehicles.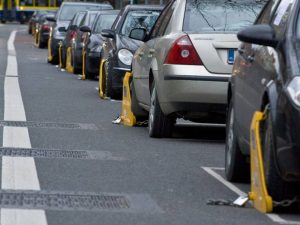 Thursday, 8th October 2015: The car history check service MyVehicle.ie has published statistics on second-hand cars today to highlight the importance of conducting a thorough background check before purchasing a second-hand car. MyVehicle.ie's statistics reveal that nearly 1,103 vehicles with Longford registration plates on Irish roads are untaxed, while 0.8%** of all vehicles that were written off this year were Longford registered vehicles. Car clocking, write-offs and false NCT certificates are just some of the issues that show up from a MyVehicle.ie background checks.

The MyVehicle.ie database is the most comprehensive vehicle background check available to drivers in Ireland, with data compiled from numerous official trade sources. Each year the website is used by over 400 independent and franchise car dealerships and qualified mechanical engineers to instantly receive an accurate valuation and to assess the history of second-hand vehicles.
A basic check for customers purchasing a second-hand car provides over 30 pieces of information on the car's background, including sales history, if the car has been written-off, , clocked, stolen, imported, or if it has had any model modifications. The latest statistics indicate bronze is the most common car colour in Longford, while Toyota is the most common car brand.

Speaking about the statistics, Justin Kavanagh, Managing Director of MyVehicle.ie said:
"Safe driving is essential to improve our road safety in Ireland; however, the vehicles themselves must also be in safe operating condition. Purchasing a second-hand car can be an overwhelming experience. MyVehicle.ie offers drivers the reassurance that the car they are purchasing is of a safe standard with a traceable history. The MyVehicle.ie background report is the most comprehensive in Ireland, which is why we are the first choice for over 400 car dealerships for vehicle valuations and vehicle assessments.
"During Irish Road Safety Week, I would urge all drivers who are considering purchasing a second-hand car to make an informed decision. A vehicle history check costs just 18 euro – a fraction of the maintenance and repair costs which could be incurred from buying a faulty second-hand car. Promoting safer vehicles is at the heart of MyVehicle.ie. If you happen to discover through our reporting system that your vehicle was previously written-off, we will offer you a free subsequent report."
In addition to the
MyVehicle.ie
history check, the company also provides an engineer pre-purchase assessment service which is the cheapest in the Irish market today.
MyVehicle.ie
is owned and operated by Vehicle Management System (VMS) which provides a range of services to the automotive industry including insurance companies, independent vehicle assessors, financial institutions and independent and franchise motor dealers. VMS has partnerships with Dublin Institute of Technology (DIT), the Institution of Automotive Engineer Assessors and the Institute of the Motor Industry (IMI).
Author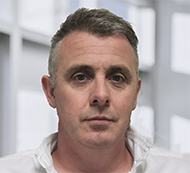 Justin Kavanagh
Justin Kavanagh is a recognised leader in automotive intelligence and vehicle data supply to the entire motor industry. He has almost 20 years experience in building systems from the ground up. As the Managing Director of Vehicle Management System, he understands the need and importance of trustworthy and reliable vehicle history and advice to both the trade and the public.
Follow me on LinkedIn
---