Roadside drug testing for motorists to be introduced this week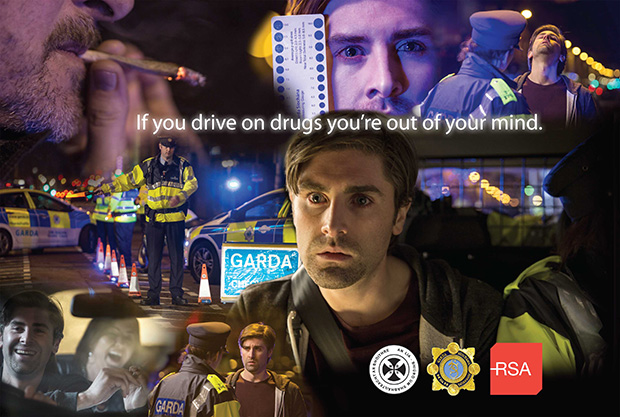 Roadside drug testing for motorists will be introduced this week.
The Road Safety Authority (RSA) and An Garda Síochána are appealing to road users to act responsibly when travelling on the roads this weekend.
In particular, road users are being urged to be aware of the dangers of driving under drugs and alcohol.
From Wednesday, April 12, the Gardaí will have the power to conduct Preliminary Drug Tests using their new special drug detection kits.
This system will test for Cannabis, Cocaine, Opiates and Benzodiazepines at the roadside.
The Chief Executive of the Road Safety Authority of Ireland, Ms Moyagh Murdock, said:
"Driving under the influence of drugs is a problem in Ireland. A study from the Coroner's District in Kildare during 1998 and 2009 found that almost one in ten drivers killed had a positive toxicology for a drug or drugs...





"Furthermore, the Medical Bureau of Road Safety (MBRS) found that out of the 9,734 specimens of blood and urine tested for the presence of a drug or drugs between the years 2009-2015, 6,232 or 64%, tested positive...





"It can be very easy to make the wrong choice about road safety when you're socialising with friends. So make the right choice this Easter bank holiday - leave the car at home, make plans to get home by using a taxi, designating a driver or using public transport…





"Most of all never take illegal drugs or misuse medicines and drive. You would be out of your mind to drug drive. I am also appealing to passengers , to not to take a lift from anyone who you suspect has been drinking alcohol or taking drugs. Don't put your life in their hands."
Michael Finn who is the Assistant Commissioner of Roads Policing said:
"Many drug drivers delude themselves into thinking they can be better drivers under the influence of certain drugs and imagine themselves at low risk of collision.





"This is simply not true, drug-driving is one of the most dangerous offences that can be committed on our roads and we must remind all drivers of this. The introduction of Preliminary Drug Testing on the 12th April will give An Garda Síochána the same tools to tackle drug driving as are in place to tackle drink driving. I have no doubt that more drug drivers will be apprehended as a result of this new power.





"We want everyone to enjoy the Easter Bank Holiday weekend without fear of meeting a driver impaired on either drugs, alcohol or both. Driving under the influence of alcohol or drugs doesn't happen by chance. It happens by choice and is an incredibly selfish and dangerous thing to do - not only are you putting your own life at risk, you're putting other people's lives at risk. Members of An Garda Síochána will be out in force over the holiday weekend protecting local communities from these drivers."

In conjunction with the introduction of Preliminary Drug Testing on the 12th April, the Road Safety Authority (RSA) will run a comprehensive online media campaign to increase the public awareness of the new drug-testing powers given to Gardaí.



The RSA will release two short videos demonstrating how roadside drug tests are administered and any consequences for drivers who are caught under the influence of drugs.





The initiative will also run social media, radio and other digital platform campaigns. The RSA are also planning to allay and concerns and fears of those taking prescription medicines while driving by putting information leaflets into pharmacies and GP surgeries nationwide.





As part of the Bank Holiday Weekend campaign, the RSA and Applegreen will provide free cups of coffee to drivers between 2 pm and 8 pm on Friday 14 April and Monday 17 April at participating service stations.





All you have to do to get your free cup of coffee is to say to the till operator, 'RSA' or 'Driver Reviver'.To date this year, 47 people have been killed on Irish roads, which is an increase of 4 compared to the same period last year.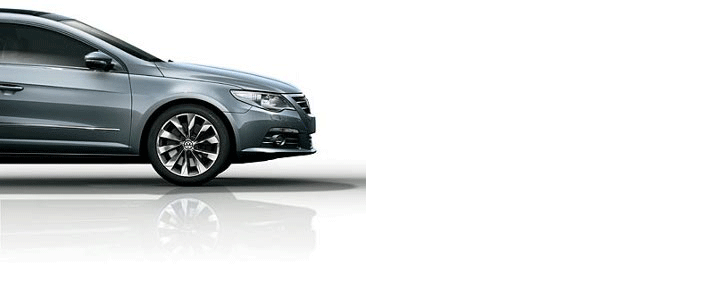 Author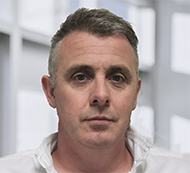 Justin Kavanagh
Justin Kavanagh is a recognised leader in automotive intelligence and vehicle data supply to the entire motor industry. He has almost 20 years experience in building systems from the ground up. As the Managing Director of Vehicle Management System, he understands the need and importance of trustworthy and reliable vehicle history and advice to both the trade and the public.
Follow me on LinkedIn
---