The Shamrock: The Irish car that didn't have the Luck of the Irish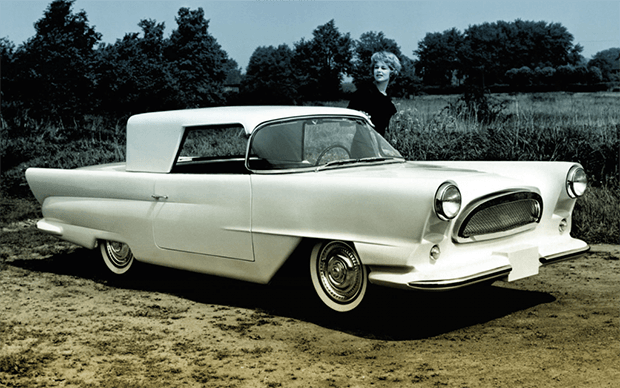 The Shamrock Irish car that didn't have the Luck of the Irish
One critic called it, 'A small car wearing a big American car costume,'. 
Could this be one of the world's most collectable motor cars, albeit for all the wrong reasons?
This is the Shamrock, a little known and probably the rarest Irish car which began production in Castleblaney, Co Monaghan 55 years ago. According to The Complete Catalogue of British Cars published in the early 1960s: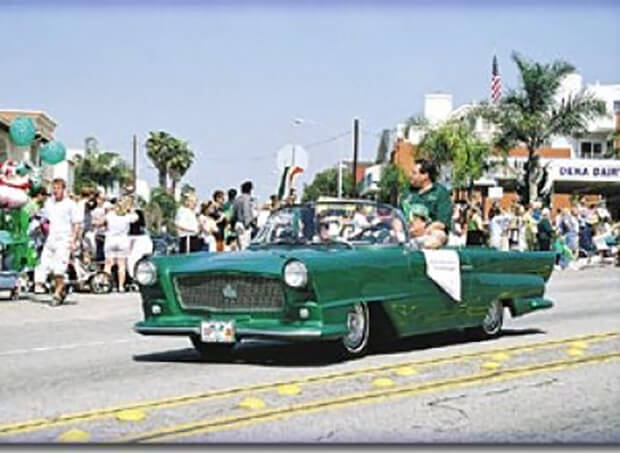 "The Shamrock car was a Spike Rhiando design based on the Austin A55 engine and other components. A factory in Tralee had been acquired for the production of this glass-fibre bodied car in 1959 but only a handful were produced."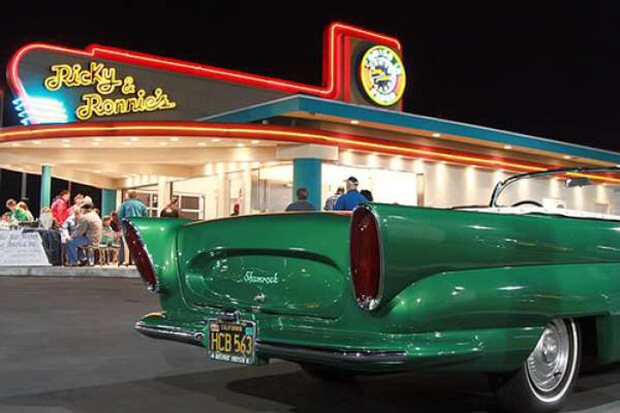 Alvin 'Spike' Rhiando first made his name in the 1930s as a star of the speedway track and was initially billed on posters and fliers as an Italian but mysteriously and probably more comically, he later added American and Canadian to his list of nationalities. Some of his enemies at the time put about the story that he was actually a Deptford lad from south London, a real cockney chancer,  "a Londoner with a touch of showmanship".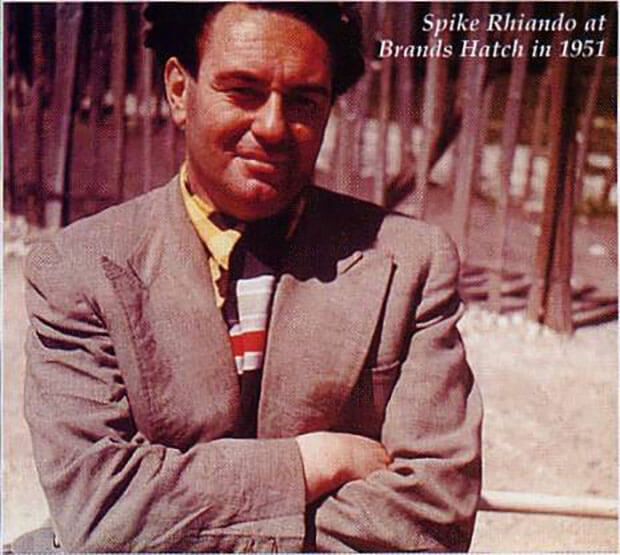 Rhiando was a bit of an International Man of Mystery in his day, a lot of his reputation resulting from a series of ripping yarns he wrote in 1939 for the sporty Topical Times magazine. In these articles, Spike gave gripping accounts of his multi-crash escapades racing cars in the United States.
He related one hair-raising incident when he claimed of being hurled from the cockpit of his sports car. Of course, he just picked himself up, made some quick repairs to the badly damaged car and got back in the race, to finish third-place in an 80-lap race.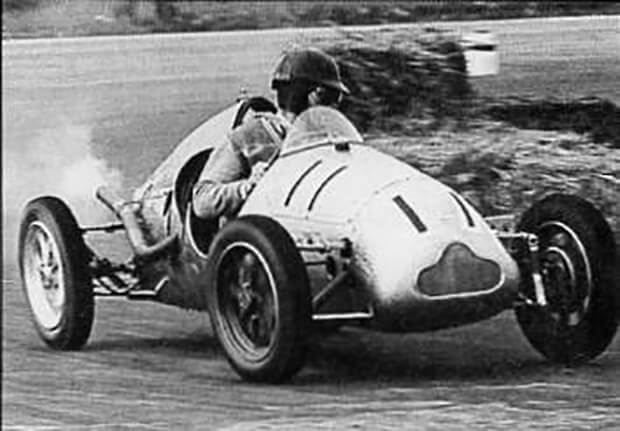 Other tall tales appeared around his life and persona such as him being a daring motorbike rider on the wall of death and also as a fearless wing-walker with Red Herman's flying circus, and stories of how he had become pally with superstars such as Jimmy Cagney and Mae West during his time as a top Hollywood stuntman.





Like a real-life Walter Mitty, he would tell of his adventures in the Saharan desert, during the 1930's running guns until he was captured by nomadic tribesmen and his subsequent rescue by the French Foreign Legion.



[caption id="attachment_6195" align="aligncenter" width="620"]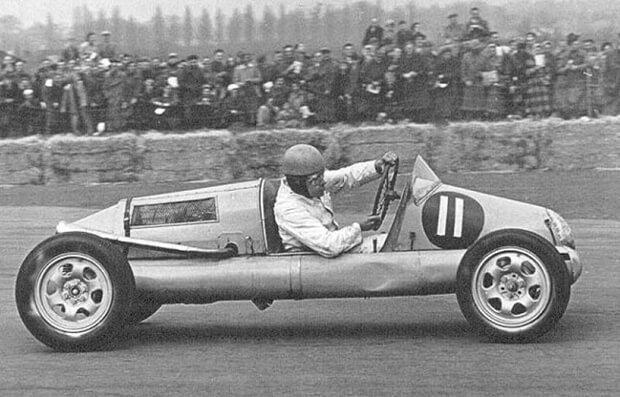 Spike Rhiando in the Flather Special 1951[/caption]



Suspiciously, a variation of the same French Foreign Legion story appeared two decades later, in 1953 when Spike told Motor Cycling magazine that he'd recently been road-testing a new design of glass-fibre motorbike sidecar which broke down in the Sahara desert. This breakdown in the middle of one of the most inhospitable places on earth again necessitated the assistance of the French Foreign Legion in his rescue. The French Foreign Legion later became a team of French geologists?



[caption id="attachment_6196" align="aligncenter" width="620"]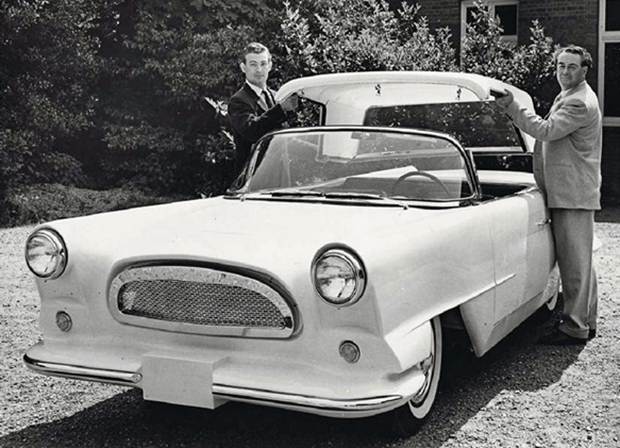 Spike Rhiando showing off his pride and joy[/caption]



Whatever one may believe about all his escapades, there is no doubt at all that he was an accomplished and celebrated race car driver and before the outbreak of World War II  Rhiando was one of the stars of the short-lived fad of midget car racing when it was in its heyday.





After the war, he failed to revive interest in midget car racing and so he turned his hand to speeding 500cc cars around the circuits at Goodwood and Silverstone where he pitted his skills against the legendary Stirling Moss.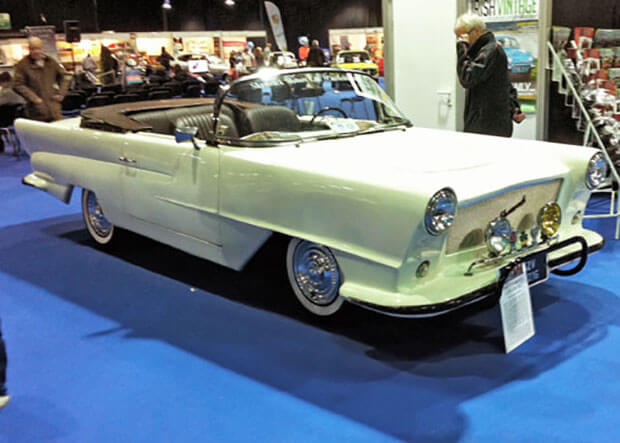 As you can just imagine, a midget car revival did take place here in Ireland in the post-war years, with one meeting at Santry Speedway attracting 6,000 people in 1948. Midget cars were hand-built using motorbike engines.
By the late 1950s, with his racing days all but behind him, Spike was brought on board an enterprise to build a big, luxury car in Ireland for the American market known as the Shamrock. The idea was the brainchild of US businessmen William K Curtis and James Conway. Curtis and Conway established a company, Shamrock Motors Ltd and looked at building a factory in Tralee, Co Kerry, as the production centre.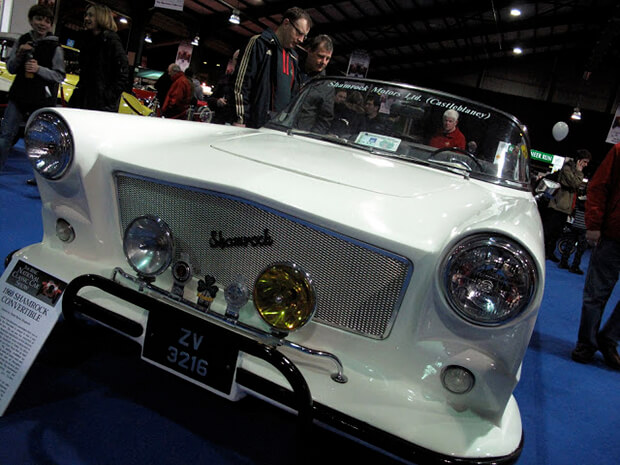 This plan did not transpire because of some teething problems so the whole project was transferred to Castleblayney in Monaghan. It became obvious early on that despite Spike Rhiando's prowess on the track and with his bravado, he actually  hadn't got a breeze about how to design a proper car. The proportions were all wrong, leading one commentator to describe the Shamrock as looking more "like a parade float than a car".
The fibre-glass body had colossal overhangs on the front, rear and sides. To make matters worse, if you were unfortunate enough to get a puncture the rear wheels couldn't be changed without the messy business of dislocating the rear axle.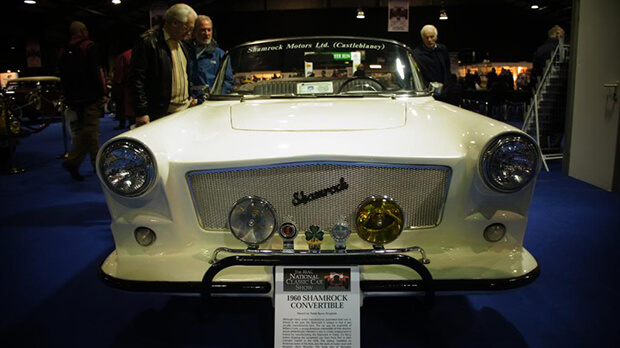 The Irish Shamrock was designed to take on the big American gas guzzlers but the Austin A55 engine was far too puny to carry its heavy frame at any respectable speed. In the words of one US critic, the Shamrock looked "like a small English car wearing a big American car costume".
As production pressed ahead in Castleblaney, the owners talked about rolling out 3,000 Shamrocks in the first year on their way to a total run of 10,000. In the end, only about eight or ten came off the production line before cash-flow problems and negative publicity slammed the brakes on the project.
Some reports allege that after the factory shut its doors the unused parts were transported the short distance to Lake Muckno where to this day they sleep with the fishes. Alvin 'Spike' Rhiando reportedly died in Ireland in 1975. His granddaughter Romayne spoke for more than herself when she said:
"Spike died leaving behind many unsolved mysteries which I would love to piece together."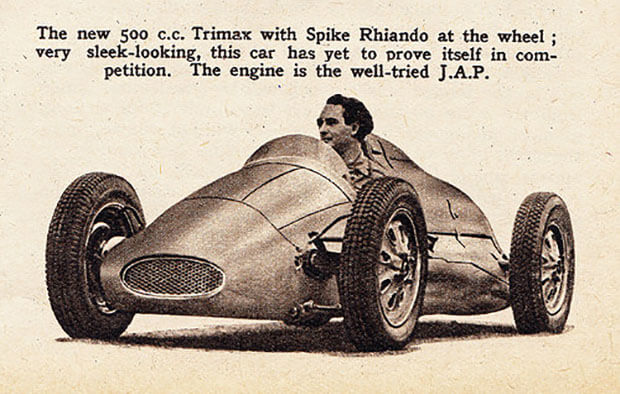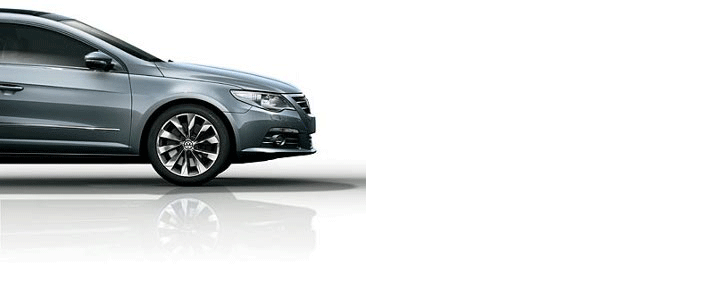 ---
Author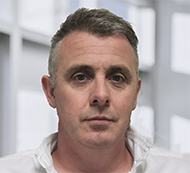 Justin Kavanagh
Justin Kavanagh is a recognised leader in automotive intelligence and vehicle data supply to the entire motor industry. He has almost 20 years experience in building systems from the ground up. As the Managing Director of Vehicle Management System, he understands the need and importance of trustworthy and reliable vehicle history and advice to both the trade and the public.
Follow me on LinkedIn
---