Spotify 'Car Thing' infotainment streaming device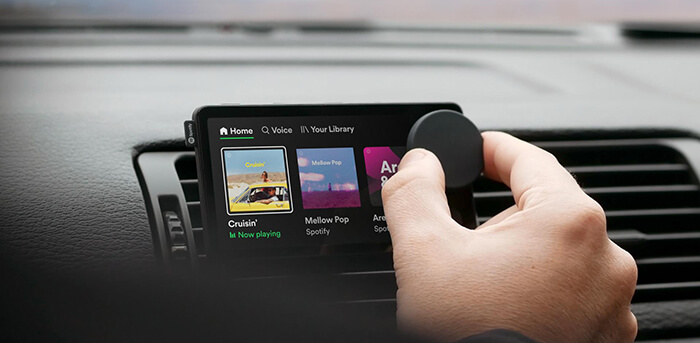 Spotify 'Car Thing'
Say hello to 'Car Thing', the new internet streaming smart player for your car from the popular audio streaming service, Spotify. The new compact streaming car player will bring you music, podcasts, news and entertainment on the go.
Car Thing will simplify things for cars that may not have as good an infotainment system as other cars. The player can act as a remote for streaming your content from your smartphone which is helpful as it can be operated with knobs, touchscreen or voice control.
Car Thing runs on its own hardware and in essence works like a remote control device for the Spotify app on your phone. This means you can have an older car without the fancy Apple CarPlay and Android Auto infotainment systems and still stream your content to the car. (If you already have one of those infotainment systems, you won't need Car Thing).
According to the Spotify website, you will never have to wait for your favorites as you can just ask, tap, turn, or swipe to get to the songs, artists, playlists, and podcasts you want to hear.
Voice Control
With Car Thing, you can talk to it by just saying "Hey Spotify" and then you can ask it for any song, artist, playlist, station or podcast. You can also use the dial to manually select and play content. The device also has four pre-set buttons for quick access shortcuts to your favourite playlists.
"Play my favorites"
"Play more like this"
"Show this album"
"Show similar artists"
"Shuffle Today's Top Hits"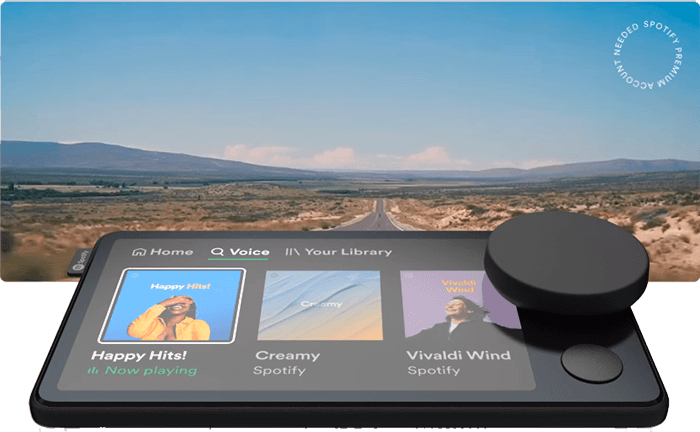 Car Thing runs on Spotify Premium, so you will need a Premium subscription to get the on-demand and ad-free music.
Car Thing is fairly simple with a really handy oversized knob wheel which you can easily scroll through the menus. You will need just two things: a connection from your phone to your car's audio system. This can either be an auxiliary cord or Bluetooth and then an internet connection from your phone.
It comes with multiple car mounts including one which can just stick onto a dashboard, or to the vents or a CD slot. The head of hardware products at Spotify, Andreas Cedborg said that Car Thing's interface is "more optimized for the car," and went on to say that it will be regularly updated with greater functionality. He said the company is "pretty aware of what people want to have in a car, so let's see what the future gives us."
It is true that your phone can do everything that Car Thing can do but because of the large display and knob, it is much more convenient and less distracting to the driver. You will also continuously see which song was being played.
Car Thing could integrate other apps such as Waze which would allow it to nearly replace the need for using a phone while driving and make it a much cheaper alternative to other expensive after-market infotainment systems.
Author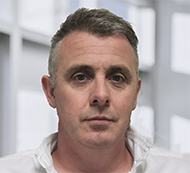 Justin Kavanagh
Justin Kavanagh is a recognised leader in automotive intelligence and vehicle data supply to the entire motor industry. He has almost 20 years experience in building systems from the ground up. As the Managing Director of Vehicle Management System, he understands the need and importance of trustworthy and reliable vehicle history and advice to both the trade and the public.
Follow me on LinkedIn
---