Tesla driver heroically uses his car to stop a runaway Volkswagen

Hero Tesla driver uses his car to stop a runaway Volkswagen
A Tesla Model S owner has heroically used his car to stop a runaway Volkswagen on an Autobahn in Germany

The Tesla driver made headlines this week when he used his €80,000+ electric car to bring a runaway Volkswagen Passat to a halt on a German Motorway.

The Tesla driver noticed that the Volkswagen Passat ahead of him was driving very erratically on the motorway.

On overtaking the VW Passat, he noticed that the driver of the other vehicle was unconscious behind the wheel.

Remaining calm and using quick thinking, he selflessly put his own life at risk and also his Tesla when he proceeded to overtake the unmanned Passat, get in front of it and applied his brakes to bring the two vehicles bumper to bumper and succeeded in gradually slowing down the vehicle to a safe stop.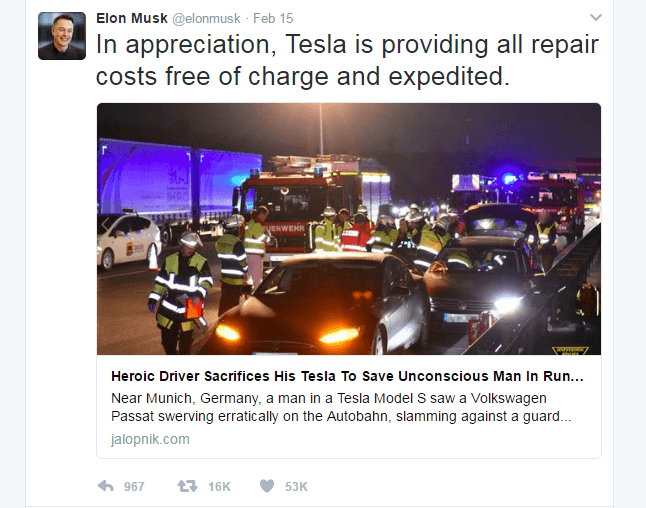 The CEO of Tesla, Elon Musk heard of this amazing story and tweeted to congratulate the Tesla Driver offer to cover all costs of repairs to the damaged Model S as a thank you to the courageous driver.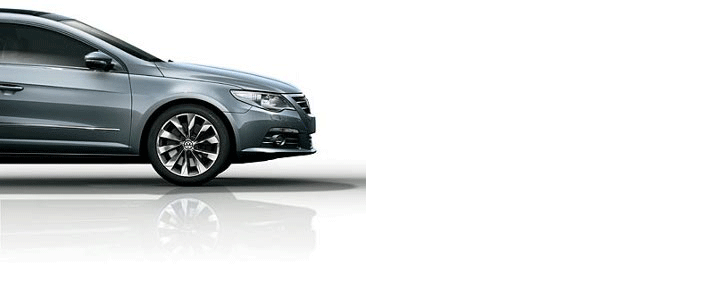 Author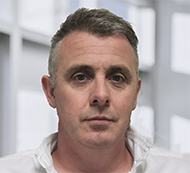 Justin Kavanagh
Justin Kavanagh is a recognised leader in automotive intelligence and vehicle data supply to the entire motor industry. He has almost 20 years experience in building systems from the ground up. As the Managing Director of Vehicle Management System, he understands the need and importance of trustworthy and reliable vehicle history and advice to both the trade and the public.
Follow me on LinkedIn
---