The Motor industry calls for burden to be lifted on Irish motorists ahead of next week's Budget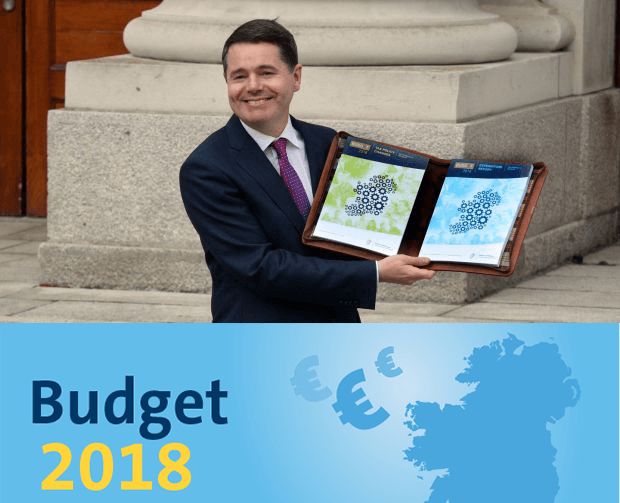 The motor industry is calling on the Government and in particular with the Finance Minister, Paschal Donohoe to ease the burden on drivers as the new tougher emissions tests are driving up new-car prices.
With Brexit looming and all the uncertainty surrounding Britain's exit from the EU, the car market here is being flooded with used car imports from the UK.
SIMI Director General Alan Nolan made the appeal as latest figures show that new-car registrations fell by a whopping 17.9pc (3,201) last month.
So far this year, total new car registrations fell by 4.2pc (123,099) compared with the same period in 2017.
It wasn't just new car registrations which dropped in number but there was also a marginal drop in used car imports from the UK as well. Last month, they were down 1.9pc (8,494). Even with this slight drop, they are still 9.13pc (77,277) ahead of 2017 (70,813). Mr Nolan said:
"The negative impact of Brexit is continuing to drive new-car registrations ever lower while increasing the volume of used imports on foot of a low sterling exchange rate and the falling value of older diesel cars in the UK."
Motorists will now face another challenge with the rollout of the new WLTP (Worldwide Harmonised Light Vehicle Test Procedure). The new emissions test is being phased in for all new cars.
Under the new WLTP tests, new cars will face an additional tax burden compared to used imports as the stricter test will produce higher CO2 values. SIMI maintain that unless the issue is dealt with over the next two Budgets, VRT could increase for new cars but not for those purchasing a used import.
Due to the new testing procedures, SIMI is calling on the Government to make a small interim adjustment to the VRT tax bands for 2019 so as to avoid any new price increases. They then believe a more accurate adjustment can be made for 2020. Mr Nolan went on to claim:
"We strongly believe that this is the only strategy that can protect state revenues and the environment as well as supporting the viability of businesses and employment in the Irish motor industry,"
He is also appealing for diesel to be left alone, saying there is no need to increase VRT, road tax or excise duties on the fuel.
"The move toward diesel since 2008 was encouraged by the state. Given the importance of diesel cars for those living in remoter areas, any such negative moves would impact unnecessarily harshly on rural Ireland."
---