The Toyota Camry Hybrid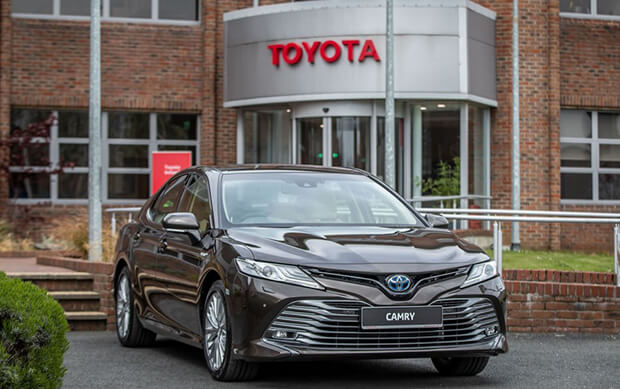 The Toyota Camry Hybrid
The Camry is back after 15 years, filling in the market gap left by the departing Avensis. This popular vehicle is now available in a petrol-hybrid configuration.
Toyota has been creating pioneering Hybrids for over 20 years, and now they have brought out the next generation of hybrid technology in the form of the Camry taking Hybrid performance to the next level.
The Camry has been one of Toyota's best selling cars, with 19 million being sold in over 100 countries since its launch in 1982 and is one of the most successful saloons in the world, outside of Europe. The Camry Hybrid is the eighth generation of Camry and the second generation in the hybrid class and Toyota will introduce the brand new 2.5
The new Camry is being remarketed as an executive car with a low, edgy styling and a spacious interior similar to the rival Superb. What makes this car different from its predecessors is the addition of a hybrid battery under the rear seat, and a realignment of other vehicle components.
The Camry disappeared from the European market in 2004, specifically because there was not a diesel version. With just a petrol engine, the Camry became almost impossible to sell as diesel was promoted by governments and the industry.
The Camry petrol-hybrids has been developed to meet stringent fleet CO2 and NOx regulations coming down the line.
Toyota's latest hybrid technology combines a new 2.5-litre petrol engine with a small battery, electric motor with an e-CVT automatic transmission (more accurate than before). The engine and electric motor combined can give 218 horsepower.
Camry starts from €39,750 in base specification. Toyota claims the Sol is the 'most stylish' option, with a starting price of approx. €40,750, while the Platinum is the 'premium' option and it starts at €42,950. As standard, the Camry features alloy wheels, a reversing camera, dual-zone climate control, Toyota 's touch screen infotainment system, LED headlights and the aforementioned safety features.
Camry Petrol-Hybrid
2.5-litre 4cyl petrol and electric motor that offers a combined 218hp

8.4-second sprint to 100kmh

Up to 65.6 mpg

from 98 g/km

4.3litres-5.3litres/100km fuel consumption

Fuel consumption under maximum pressure is 9.9l/100km.
Author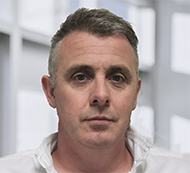 Justin Kavanagh
Justin Kavanagh is a recognised leader in automotive intelligence and vehicle data supply to the entire motor industry. He has almost 20 years experience in building systems from the ground up. As the Managing Director of Vehicle Management System, he understands the need and importance of trustworthy and reliable vehicle history and advice to both the trade and the public.
Follow me on LinkedIn
---