Top used cars sold by Independent Dealerships in May dominated by Ford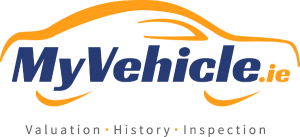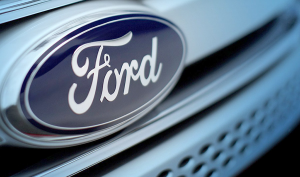 The in-depth research from
MyVehicle.ie
revealed that the most popular used cars sold by Independent Dealerships in May 2016 were dominated by Ford. The Ford Focus and the Ford Mondeo was a favourite model sold by independent dealers this month both featuring high on the top 10 list.
The Ford model took an imposing 6 of the 10 spots available for this month controlling the market. The Ford cars are positioned at number 2, 3, 4, 5, 6 and 8 for 2016. This is the most popular model sold by independent dealers, five of them being various years of Ford Focus and including one Mondeo.
At the same period last year the Diesel 2011 Ford Focus came out on top. There was 4 in the top 10 in 2015, 2 less than this year but still the most sought-after model on the market followed by Volkswagen and BMW. For 2016, the 2012 Opel insignia comes out on top for the most popular model sold. Apart from the Ford, the Diesel BMW 5 series, Audi A4 and Volkswagen Passat feature high on the list also.
In terms of annual running cost for the top sold vehicles by independent dealers, the newer models unsurprisingly came out at a lower annual running cost per year. These figures are calculated on the base model of a vehicle at 15,000 km per year. The 2014 Diesel Ford Focus comes out as the lowest costing vehicle to run at €1605. This includes the cost of €140, NCT of €28, €300 for servicing and fuel spend of €1137.
The 2013 Diesel Ford Focus, 2012 Diesel Ford Focus, 2012 Diesel Ford Mondeo and 2012 Diesel Volkswagen Passat come in at a running cost of €1745 to €1895 for the year. Fuel spend for these models are estimated at €1180 yearly while servicing ranges from around €400 to €500. Tyres come in at approximately €140. They may come with a low mechanical faults cost to the car.
The 2011 Diesel Ford Focus and 2011 Diesel BMW 5 Series annual spend is estimated just over the €2000 mark with fuel costing €1217 and can show up €30 mechanical faults and €140 spend on tyres.
The most expensive models to run on an annual basis turns out to be the 2008 Petrol Ford Focus, the 2012 Diesel Audi A4 and the most popular selling car for independent dealers, the 2012 Opel Insignia. It is estimated from
MyVehicle.ie
Data that the Ford and Audi range at about €2300 per year while the Opel Insignia running cost is the highest calculated at €2564 per year. The fuel spend is at €1300 to €1500 and servicing at €500 to €700, greater than previous vehicles on the list.
---