Toyota Ireland Chief Executive warns that buyers are being rushed into electric cars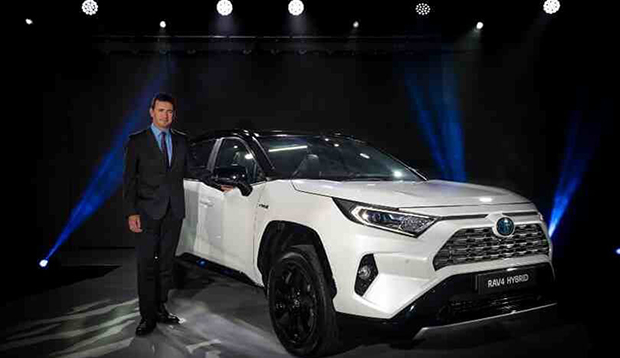 The head of Toyota Ireland is saying that buyers are being confused and rushed into electric vehicles.
The outgoing government has implemented a plan to ban the sale of petrol and diesel cars by 2030, but this is causing major confusion according to Toyota motor executive, Steve Tormey.
Mr Tormey of Toyota has even said that not only is this stance by the government confusing but it may even be in contravention of EU competition laws?
Ireland may be at risk of even being told by EU bureaucrats that their plan to ban the sale of all new petrol and diesel cars in just ten years time is against EU policies.
The Danish government has already made a show of themselves by creating similar confusion in Denmark. They made the headlines in October 2018 when they announced that they would ban all ICE (Internal Combustion Engine) cars by 2030 only to backtrack on their crazy plans by scrapping the idea altogether because it breached EU law.
According to Toyota, Ireland, the same thing could apply to the Irish government's plans also. Therefore, the governments attempts to rush the the so-called 'Climate agenda'
All the talk of electric vehicles is confusing to the vast majority of motorists and many feel that they are being rushed into electric cars far too soon, especially when they are more expensive than other cars and there is a pathetic infrastructure in place. Tormey said:
"The issue for the market place is choice of powertrain. Is it petrol or diesel or whatever? The thing is that electric vehicles (EVs) are still not right for rural customers especially,"
There is no doubt about it, that electric vehicle technology and infrastructure will greatly improve overtime but right now the time is not right for most motorists. Mr Tormey went on to say that electric vehicles will be "right when they are right".
He also made comparisons between Ireland and Norway where 95 per cent of their electricity comes from hydro power which is totally sustainable, unlike Ireland which gets its power mostly from coal which is classed as 'dirty power' which is the source for all electric vehicles here.
As Toyota are the original and biggest producer of hybrids, they are obviously pushing for a wider use of hybrid cars before we even embark on full-electric. Last year, Ireland sold almost 12,000 new hybrids making a saving of almost 60,000 tonnes in emissions.
"If everyone had used hybrid patents (24,000 or so) C02 and NOx emissions would be a lot lower,"
"For most rural drivers to get out of diesels and into EVs is not an option; the real-life choice should be hybrid."
"Politically it is easy to understand that an EV is a zero-emissions car,"
"Because we're not renewable like Norway, the ESB has worked out that when you are charging your EV in Ireland emissions come to 70 grammes every kilometre."
Mr Tormey feels it is way too soon for full-electric vehicles but he sees them as the longer-term solution. On the future of mass-adoption, he said:
"The first EV from Toyota will be 2023. Global demand for hybrids is such that we can't provide EVs at the moment; we can make 50 hybrids for one electric."
"We think diesel and petrol will be 35pc/36pc (market share) each; hybrids 15pc and EVs around 5pc,"
"We need to be careful about scaremongering people into buying EVs."
For the government's 2030 Climate Action Plan to have any success, the national fleet needs to change over to hybrid vehicles as soon as possible and smoothly transition into a properly infrastructured electric vehicle ecosystem.
Right now their goal is to have as many alternatively powered vehicles on Irish roads but the plan is certainly not well thought out, especially when they have decided to take away the €1,500 incentive from so many hybrids in the Budget?
Author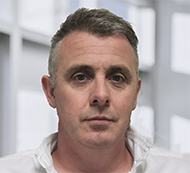 Justin Kavanagh
Justin Kavanagh is a recognised leader in automotive intelligence and vehicle data supply to the entire motor industry. He has almost 20 years experience in building systems from the ground up. As the Managing Director of Vehicle Management System, he understands the need and importance of trustworthy and reliable vehicle history and advice to both the trade and the public.
Follow me on LinkedIn
---