New VRT Rates from January 1, 2022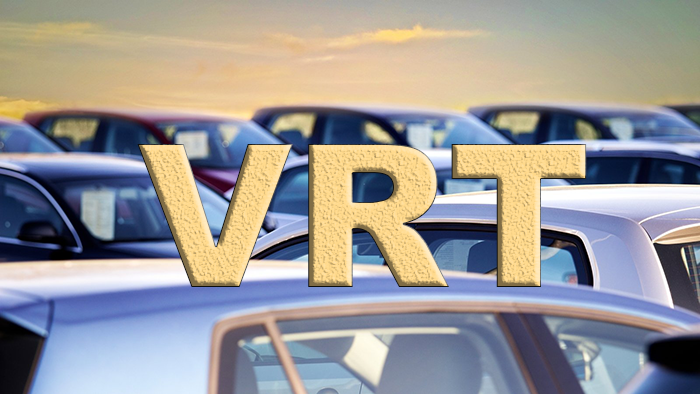 New VRT Rates from January
From January 1, 2022 we will see revised VRT rates introduced. The 20 band table will still remain but there will be a percentage increase in twelve of the bands.
There will be a 1% increase for vehicles that fall into bands 9-12, a 2% increase for bands between 13-15 and a 4% increase for bands 16-20 as detailed in the table below.
The changes include the following:
1% increase for vehicles between bands 9-12
2% increase for vehicles between bands 13-15
4% increase for vehicles between bands 16-20
VRT Rates by comparison 2021 v 2022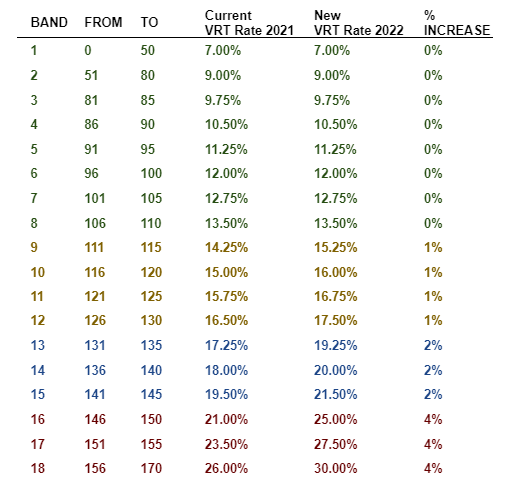 What is Vehicle Registration Tax?
According to the Minister of Finance, Paschal Donohoe,
"Vehicle Registration Tax (VRT) is a tax chargeable on the registration of vehicles in the State and is levied as a percentage of the open market selling price (OMSP) of the vehicle.
"The VRT rate is calculated on the basis of CO2 emissions, so that cars with higher CO2 emissions attracted a higher tax liability. VRT does not apply to second-hand vehicles unless they are imported from abroad and then registered for the first time in the state.
"VRT has been reformed over the past two budgets to instill within the system a strong environmental rationale in line with Government policy to radically reduce emissions from road transport. The rate gap between low emission vehicles and the rest incentivises motorists in the market for a new car to make 'greener choices'. Budget 2022 increased VRT rates progressively so that high emission vehicles are disincentised most.
"Registrations have shown consistent strong trends towards vehicles in the lower emissions bands, with significant growth in electric vehicle (EV) and hybrid registrations. Accordingly, registrations of the highest emission vehicles are decreasing. This reinforces the policy intention to incentivise low emission vehicles and discourage highly pollutant cars."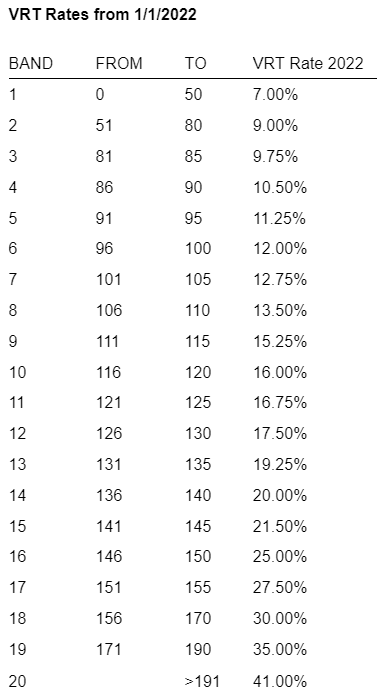 2021 VRT Rates to change
Since January 1, 2021, VRT on category A vehicles (passenger cars including SUVs) have been mainly calculated using the CO2 emissions produced under the WLTP measuring system.
The WLTP system replaced the now discontinued New European Driving Cycle (NEDC) measuring system. Although the WLTP test is used on all new vehicles, It will still be possible to register cars measured under the NEDC system by applying a conversion factor.
This 2021 structure saw an increase in the number of VRT Bands to 20, with a wider gap between the highest and lowest VRT rate (7% to 37%).
For further official details on the new tax rates, please go to www.revenue.ie
Author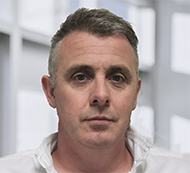 Justin Kavanagh
Justin Kavanagh is a recognised leader in automotive intelligence and vehicle data supply to the entire motor industry. He has almost 20 years experience in building systems from the ground up. As the Managing Director of Vehicle Management System, he understands the need and importance of trustworthy and reliable vehicle history and advice to both the trade and the public.
Follow me on LinkedIn
---