What does your car know about you?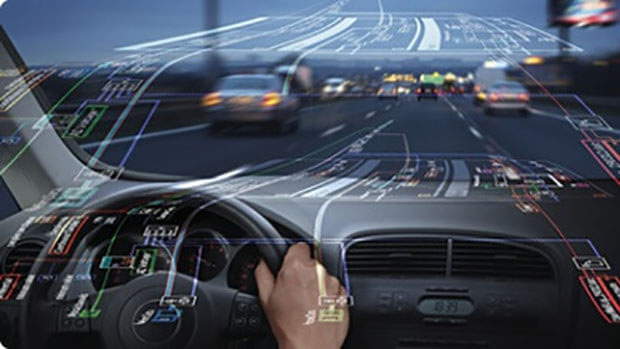 Car manufacturers are continuing to collect massive amounts of data from cars and now they are figuring out how to make money from all the data that can.
Modern cars with built-in connectivity are on the increase and because of this, car manufacturers are gaining access to unprecedented amounts of real-time data that can allow them to track everything from how hard it is braking, whether or not the windshield wipers are on or even where a car is located.
Data is generated by the car's onboard sensors and computers and is then processed and sent to the manufacturer in real-time an stored in their cloud-based servers. Some new cars have as many as 100 built-in processors that generate data.
Some of the automotive companies are gathering this data so they can provide feedback to help improve the car's performance. They can also remotely access the car to refine features and alert them to any potential quality problems early on. They're also using the onboard data to create new and more personalized services for drivers.
Although these features are still at an early stage, the car makers have big plans going forward for big data, including using the data to craft targeted in-car advertisements or selling it to mapping firms looking to provide more accurate traffic information.
Manufacturers are hoping these connected-car services will generate new revenue streams in the future. This diversification will obviously go beyond their core business of manufacturing and selling cars.
It is estimated by some researchers that monetizing data from connected cars will be worth in the region of $750 billion by 2030 as more cars are shipped with pre-installed modems and other internet-connected devices. The Hyundai Motor Co.'s senior group manager for vehicle technology planning, Cason Grover, said:
"To some extent, the sky's the limit for what could be done with the data,"
Hyundai will be launching a new program early next year that will gather data from vehicles on driving habits, like how many miles a car drives in a day or how hard a car brakes. This information could then potentially be used help owners get discounts on auto insurance.
For those who have issues with privacy concerns, Hyundai has said that the data they collect will only be used with the owner's permission and shared with their motor insurer as a score rating the driver's performance. GM, Ford, and other manufacturers are also working with insurance companies to offer discounts based on driving data.
General Motors has a Marketplace app which can use the vehicle's location and other data to help drivers, schedule appointments at dealerships and also find parking The manufacturer can also use the cars location data and the vehicle's keyless entry feature to offer in-car delivery of Amazon packages.
At the end of this year, GM plans to introduce a new feature that can detect when a vehicle's fuel tank is low, at which time it could then offer a coupon from a local service station on the car's display for a discount.
The business development director for GCCX, which is GM's connectivity unit, Brian Hoglund, said Retailers then pay GM a fee for steering customers their way. In the United States, the GM Marketplace app is currently available in more than 2 million vehicles. They expect, this number to expand to more than 4 million by the end of this year.
Ford has also launched their own service that contracts with companies and municipalities to gather data generated by vehicles used in large fleets, such as police cars and delivery vans.
This service can track miles travelled as well as fuel consumption. The onboard computers can also monitor driver behaviour, such as whether the car is speeding or the seat belt is in use. The car manufacturer can then sell any data and analytics it has obtained from the vehicle to the fleet operators as a service. It is up to the employers to determine then, whether one of their drivers can opt out of the monitoring.
Don Butler, Ford's executive director for connected vehicle and services said that vehicle data monetisation, in the long run, could generate up to $100 per vehicle each year in additional value.
The manufacturers are stressing that they get the owner's consent before gathering data. In cases where any data collected is provided to third parties, they promise to anonymized, which means it is scrubbed of all personal information and batched together with data from other vehicles. This provides a more generalized picture of a car's operations or consumer driving habits.
When it comes to data acquisition by car manufacturers is not always clear to consumers when they are giving consent. Data disclosures are often buried in the terms and conditions and described in ways that aren't always easy for consumers to understand. Ryan Calo, a law professor at the University of Washington, who specializes in digital privacy said:
"That's not going to give consumers a full sense of how their data is being used and collected any more than it is online,"
Already, tech companies are collecting data from users online and through their mobile-phone usage. They then use it to either improve their own services or sell it to third-party app developers and marketing companies. One analyst with IHS Markit, who leads the firm's connected car research, Mark Boyadjis said:
"A lot of the reason an app or service in a car may be free is because you're paying with your data,"
Hundreds of different data points can be obtained from your car, including everything from the odometer reading and blinker status to the tire pressure level. Lisa Joy Rosner, of Otonomo, an Israeli-based startup that works with automakers to process and license vehicle data said: "It's really like your cell phone but it is bigger and on wheels,"
Otonomo's takes the car maker-provided data, cleans it up so it is easier to use and read, and then licensing it to third-parties, such as app developers, insurance companies and municipalities. All the data is stripped of any personal information. Automakers then collect the licensing revenue with Otonomo getting a small cut.
Other companies like this has emerged in recent years for vehicle data. Startups including U.K. based Wejo Ltd. and Germany's Caruso GmbH. One application explores and provides windshield wiper data to weather-service agencies to more accurately track rainstorm patterns.
Manufacturers also see huge potential in using onboard cameras and sensors to provide mapping firms with more accurate information on the road network. This would also be real-time data on traffic patterns as well. Mr Grover of Hyundai said that eventually, car manufacturers will use the data for more predictive applications, such as learning driving habits and offering different route suggestions.If the car detects a traffic jam, for example along the way, it can suggest an alternative route, he added.
"Over time, we will know where you usually go for coffee and know what your commute is,"
"Once the vehicle is autonomous, it will use all the same data to make its own decisions."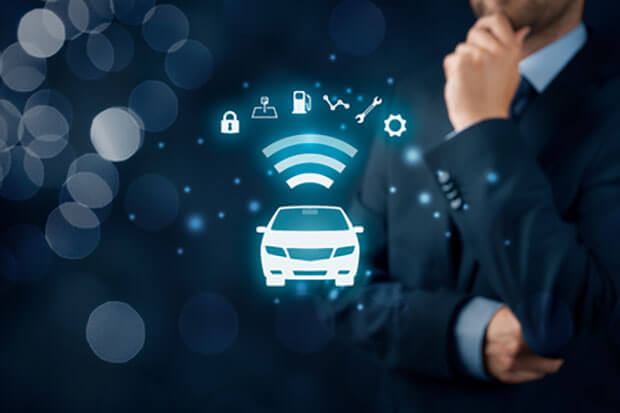 ---