What is the future of Self-driving cars in the wake of the fatal Uber collision?
What is the future of Self-driving cars in the wake of the fatal Uber collision?

Video of the first self-driving car crash that killed a pedestrian suggests a "catastrophic failure" by Uber's technology, according to experts in the field, who said the footage showed the autonomous system erring on one of its most basic functions.



The death of a Elaine Herzberg who was struck by a self-driving Uber in Arizona last week has road-safety advocates demanding that U.S. regulators and lawmakers slow down the rush to bring autonomous vehicles to the nation's roadways.





Streamlining of regulations for the emerging technologies, like driverless and autonomous cars has been underway for some time now.





The new Trump administration's aversion to restrictions and regulations makes it even more unlikely that the accident in Tempe, Arizona will affect the ongoing public road testing of autonomous Uber vehicles.





A former

National Highway Traffic Safety

officer, David Friedman, who is now director of cars and product policy for

Consumers Union

said:



"Honestly, the last thing under this administration that car companies and self-driving vehicle developers have to worry about is heavy regulation,"
In January, the safety administration began
soliciting comment
from industry and the public on how to rewrite auto safety rules in relation to autonomous vehicles, many of which were drafted decades ago.
Transportation Secretary Elaine Chao's policy guidance for self-driving vehicle safety, released in September, used the word "voluntary" 57 times.
Supporters say the technology could help reduce the 35,000 highway deaths in the U.S. each year, the vast majority of which, research shows, are caused by human error.
Safety advocates have criticized the approach as too light, and lacking oversight of a technology that is still mostly in the development phase. Peter Kurdock, director of regulatory affairs at Advocates for Highway and Auto Safety said:
"They've decided to sit this one out and simply let the industry develop the technology as the industry wishes,"





"When you have no federal oversight, unfortunately, we are concerned that we are going to see more deaths as a result of this technology being placed on the roads before this technology has been properly tested and vetted."
The NHTSA in a statement declined to discuss the Uber crash and how it may affect policy. The agency said its Special Crash Investigation team has been dispatched to Tempe in Arizona to investigate the crash . The
National Transportation Safety Board
has also sent a team to investigate.
Back in 2016, an autonomous
Tesla
car struck the side of a truck and after investigation, the NTSB found that the design of the system, which allowed drivers to keep their hands off the wheel for prolonged periods, contributed to the crash, in which the driver died.
After the inquiry into the Tesla crash, the NTSB issued seven recommendations to U.S. regulators and the auto manufacturing industry seeking more robust safeguards and better data to be used during crash investigations. Despite these recommendations, no rules have been changed thus far.
In a Feb. 7 response to the transportation safety board by NHTSA Deputy Administrator Heidi King, the agency said it preferred "voluntary guidance" instead of mandatory new requirements.
Last year, legislation unano,ously sailed through the House of Representatives as it was well supported and championed by by self-driving car developers, such as
General Motors
and
Alphabet Inc.
's Waymo unit.
Since the Uber incident in which a woman died, calls for stronger oversight, cybersecurity and safety protections have been called for by politicians in
Senator Richard Blumenthal, a Connecticut Democrat, said at a hearing Tuesday on defective automobile air bags.
"This tragic incident makes clear that autonomous vehicle technology has a long way to go before it is truly safe for the passengers, pedestrians, and drivers who share America's roads,"





"My hope is that we will take a lesson from the experience with airbags and their defects with the more complex technology of autonomous driving vehicles and look carefully, prepare meticulously, take care of safety before we leap into an unknown future technology,"
A former assistant secretary at the
Department of Transportation
, Emil Frankel, said that the accident is unlikely to reshape the government's policy debate. But it highlights the broader risk of undermining the public's acceptance of self-driving, particularly if investigators find fault with the technology.
There is a possibility that public opinion will go against self-driving vehicles and if this happens, it could harm business plans, run down investment and slow consumer acceptance of the technology. Frankel, who is now a senior fellow at the
ENO Center for Transportation
in Washington said:
"That's what Uber and, frankly, everyone else involved in these vehicles is going to be very concerned about,"
At least some of the response by government depends on the outcome of the multiple investigations currently underway. U.S. regulatory agencies, may hold a public hearing or take other steps to highlight safety shortfalls. That and a public outcry could increase pressure for more regulation and a more cautious approach.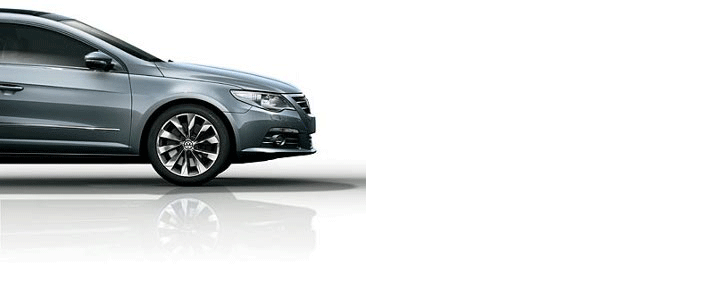 ---
Author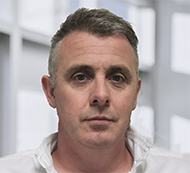 Justin Kavanagh
Justin Kavanagh is a recognised leader in automotive intelligence and vehicle data supply to the entire motor industry. He has almost 20 years experience in building systems from the ground up. As the Managing Director of Vehicle Management System, he understands the need and importance of trustworthy and reliable vehicle history and advice to both the trade and the public.
Follow me on LinkedIn
---