Yellow fever: Hundreds of brightly coloured yellow cars descend on idyllic Cotswold village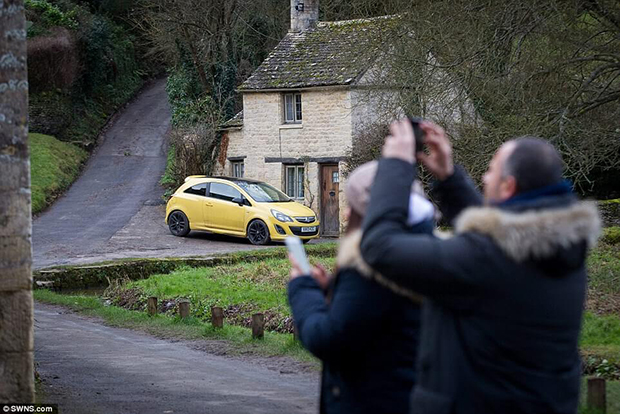 Hundreds of brightly coloured yellow cars descended on the idyllic Cotswold village of Bilbury in England in support of a pensioner whose vehicle was vandalised because it was considered an 'eyesore' by locals.
Peter Maddox was criticised and bullied by posh locals who said his vehicle was a blot on the idyll of Bilbury in Gloucestershire.
A row started in the tranquil village over the bright yellow car when tourists said it was ruining their photographs.
Such was the disdain in the village, vandals scrawled 'move' on the bright yellow car and smashed the windows in.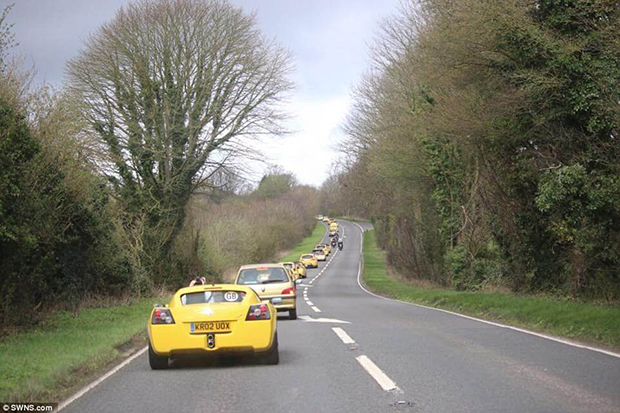 After hearing about the pensioner's predicament, hundreds of sympathisers in their yellow cars descended on the village last Saturday in solidarity with the yellow car owner.
Now, instead of one bright yellow car in the village, hundreds of bright yellow cars flooded the Cotswold village today in support of the pensioner and his yellow 'eyesore'.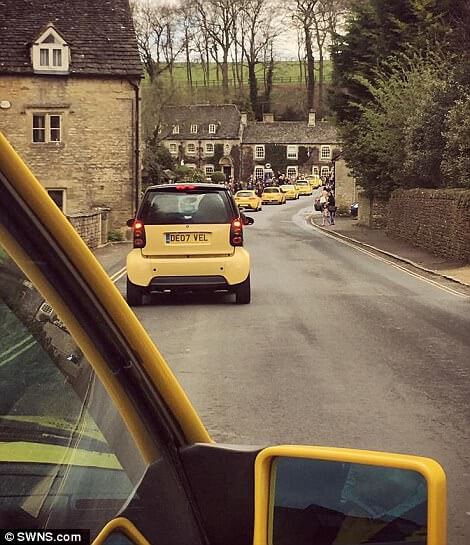 Peter Maddox, 84, had to scrap the car as it was beyond economical repair with £6,000 worth of damage.
Organiser of the yellow car protest, Matty Bee, 28, said it was 'a celebration of anything yellow'. He added:
"The response has been amazing and overwhelming; people from all over the country and all over the world have applied to join the group."





"We've had everything here from a three-wheeler and a Mini to a Lamborghini super car. I've never seen so many yellow coloured cars in one place."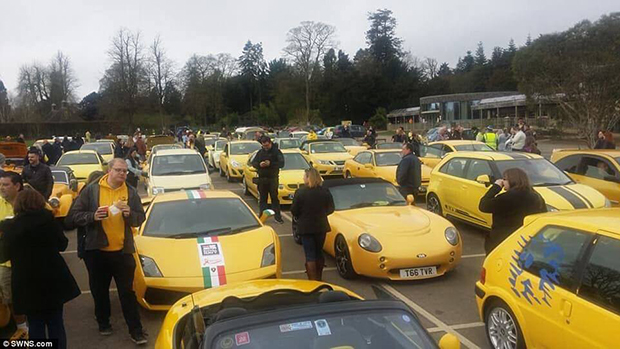 Mr Maddox was 'overwhelmed' by the display of support, which he watched from his picturesque cottage.
The row began almost two years ago in the village, described by William Morris as 'the most beautiful in England'.
It all started when a photograph was posted online captioned: "Picture postcard street photobombed by ugly little yellow car."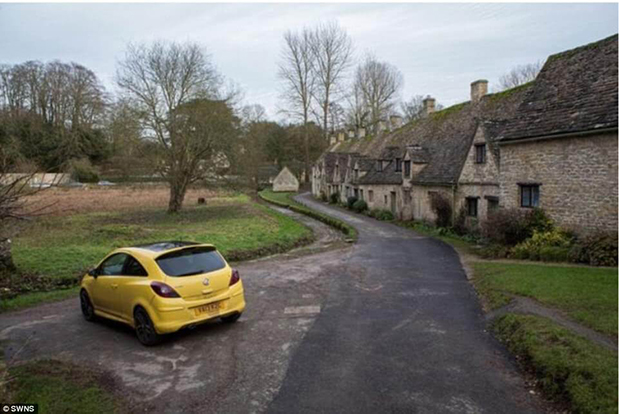 The defiant widower, Mr Maddox contemplated retaliation on the village when he threatened to buy a lime green replacement to park outside his 17th Century cottage in Arlington Row but in the end, he saw sense and opted for a grey car instead to protect himself from any more trouble.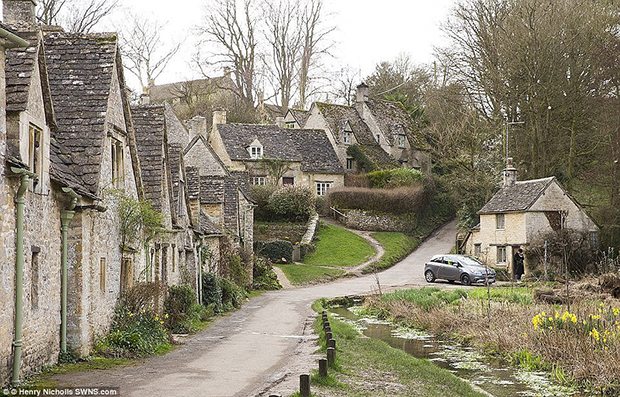 Part of the village is owned and managed by the National Trust and has even appeared inside the cover of the UK passport.
Mr Maddox, who moved to Bibury 15 years ago after his wife passed away, said at the time: "I never intended to cause a problem with the yellow one."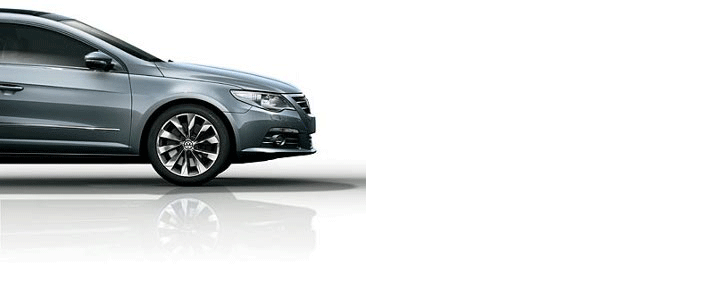 ---
---