Tesla Gigafactory - Sustainable Motoring Future is Here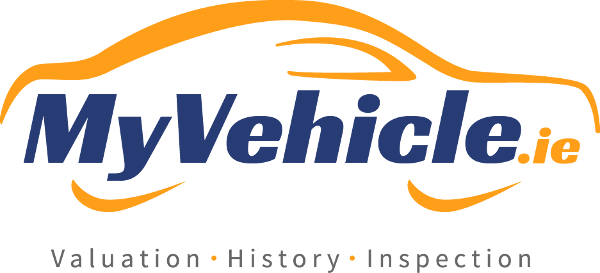 Tesla Gigafactory 1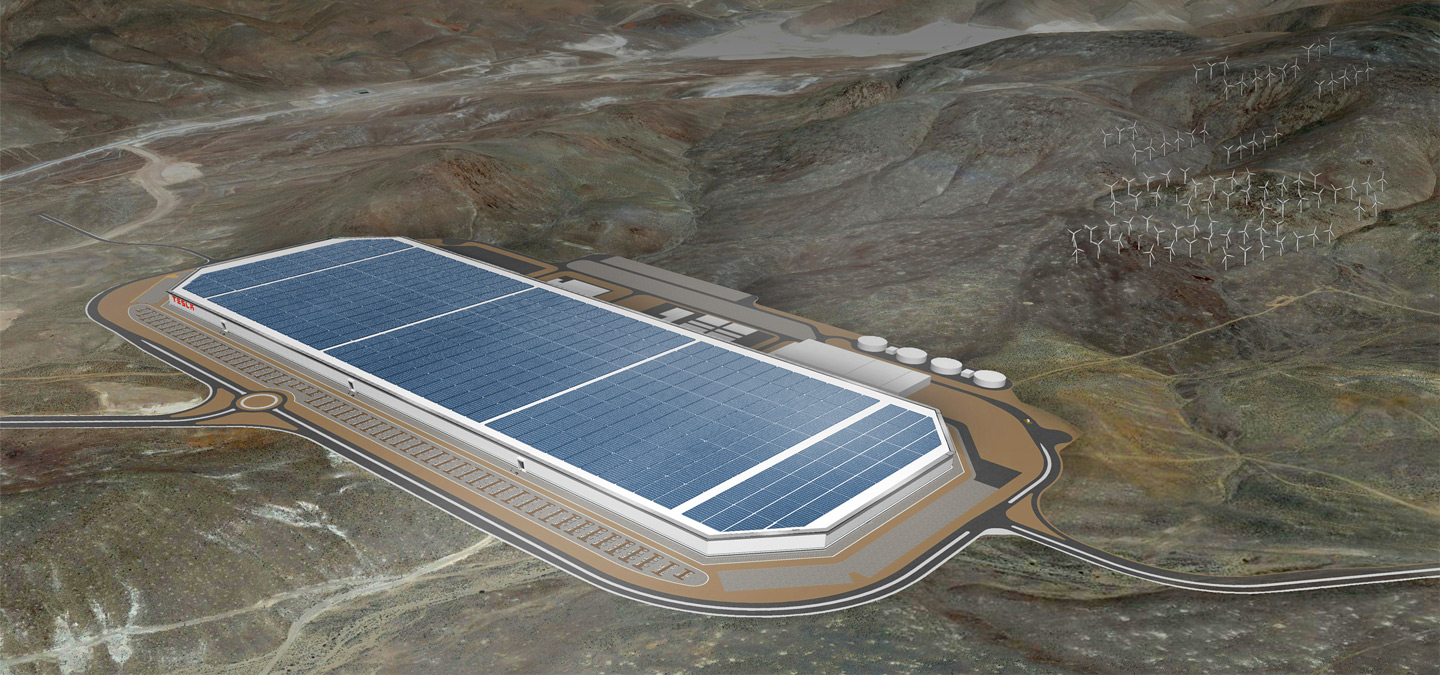 The
Tesla Gigafactory 1
is a
lithium-ion battery
production plant at the
Tahoe Reno Industrial Center
in
Storey County
in the State of Nevada, USA. The factory became operational in the first quarter of 2016. It will be the world's second-largest building after the
Boeing Everett Factory
but the
world's largest building
when taking into account the actual physical area. The concept of this factory came about in 2013 and the grand opening of the Gigafactory was held on July 29, 2016.
The projected capacity of The Tesla Gigafactory 1 for the year 2020 is expected to be 35 gigawatt-hours per year of cells as well as 50 GWh/yr of battery packs and employing approximately 6,500 people supplying a staggering 500,000 Tesla cars per year.
According to the
Tesla Website
, "Tesla's mission is to accelerate the world's transition to sustainable energy. To achieve that goal, we must produce electric vehicles in sufficient volume to force change in the automobile industry. With a planned production rate of 500,000 cars per year in the latter half of this decade, Tesla alone will require today's entire worldwide production of lithium ion batteries. The Tesla Gigafactory was born of necessity and will supply enough batteries to support our projected vehicle demand."
The electronics giant Panasonic will lead battery cell production and manufacturing and it is intended that the entire manufacturing plant will be complete sometime before 2020. The Tesla Motor Company expects that Gigafactory 1 will reduce the
production cost
for their
electric vehicle battery
and
Powerwall and PowerPack
packs
by 30%. Tesla claim that, "In cooperation with Panasonic and other strategic partners, the Gigafactory will produce batteries for significantly less cost using economies of scale, innovative manufacturing, reduction of waste..."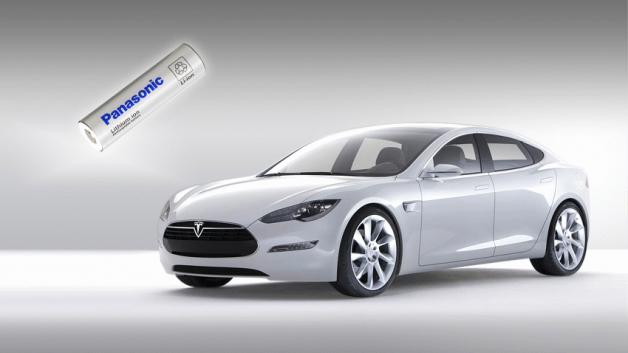 When it comes to building a unique factory complex, Tesla has engaged the managerial expertise of
Jens Peter Clausen
, who was formerly a
LEGO
executive where he will be Vice President. Along with this, Tesla Motors is look set to acquisition Solarcity which is SolarCity is America's #1 full-service solar provider and who has one of the most experienced clean energy project design and installation teams in the world.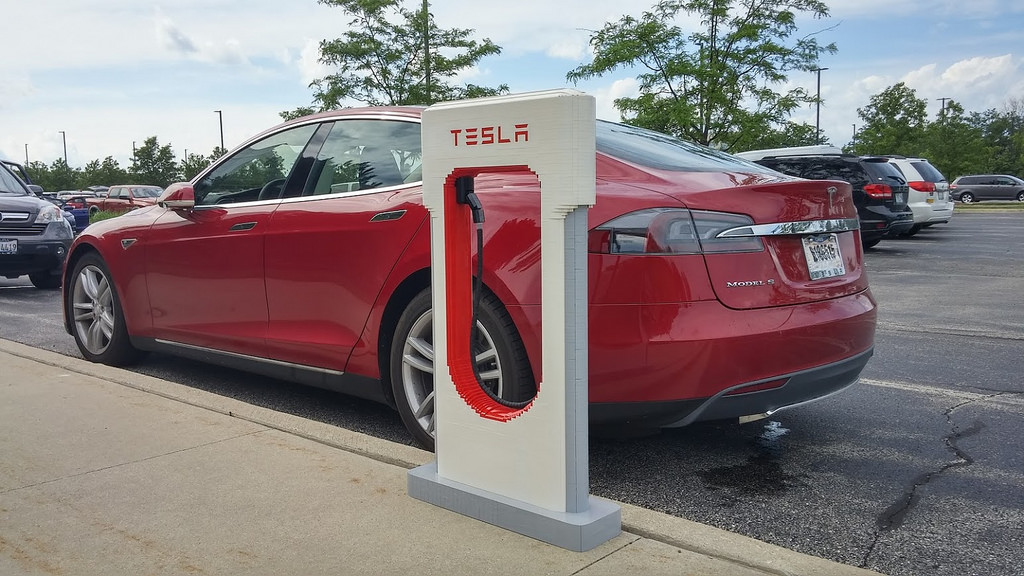 This acquisition will give the Tesla Company the opportunity to generate, store and consume energy entirely sustainably, through an integrated suite aesthetic products that will add function at a reduced cost.
This means that Tesla and SolarCity will make solar and storage as compelling as electric vehicles which, if achieved will advance their mission of accelerating the world's transition to sustainable energy.

The Factory has been designated as
Gigafactory 1
as Tesla plans to build more such factories in the future. As of March 2015, Japan was the second-biggest source of Tesla components outside of North America and Elon Musk has indicated that Gigafactory 2 be built there, integrating
Tesla motor vehicle production
into the factory along with cell, battery pack and PowerWall manufacturing that is done in Gigafactory 1.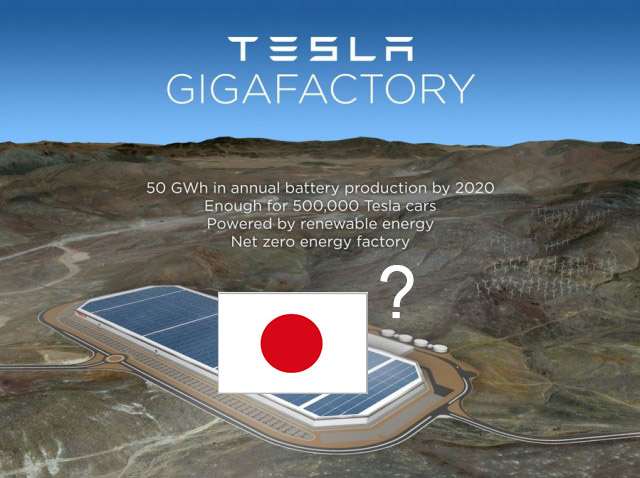 Author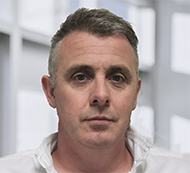 Justin Kavanagh
Justin Kavanagh is a recognised leader in automotive intelligence and vehicle data supply to the entire motor industry. He has almost 20 years experience in building systems from the ground up. As the Managing Director of Vehicle Management System, he understands the need and importance of trustworthy and reliable vehicle history and advice to both the trade and the public.
Follow me on LinkedIn
---