40 cars seized after persistent failure to pay M50 fines

Dodged M50 tolls amounted to 172 criminal convictions in 2018 for failure of payment
In 2018, there were 950 cases of drivers withholding payments for M50 journeys. These cases are processed by the sheriff who is in charge of the repossession of homes and belongings on foot of court orders or Revenue warrants.
Approximately 2.3 million people used the M50 last year and more than 188,000 Toll Violation Notices were issued. Legal proceedings were issued against 6,488 motorists via registered post for non-payment of violation notices. However, only 3,518, or 54 per cent, of these motorists accepted they received the proceedings. Furthermore, from this, 172 criminal convictions were issued to those who refused to pay, up from 121 last year, an increase of 42 per cent.
Transport for Ireland has released that €158 m was paid by M50 users, which was an increase from €149 m in 2017.
Last year an automatic system was implemented in order to increase compliance. It works by taking photos of road users numberplates as they pass and they must pay the toll amount by 8 pm the next day which can be paid online or via an app or by a direct debiting system.
Compliance levels have improved consistently since the launch of the free-flow tolling system, from 96.6 per cent in 2015 to 97.3 per cent in 2018.
Payments
The standard toll for any unregistered vehicle is €3.10 which as mentioned has to be paid by 8 pm the following day. If one fails to do so then there is an added €3.00 fine. Furthermore, if this is unpaid within 14 days, that being the initial toll and fine, there is an additional €41 added to the fine.
After a further 56 days, there is an additional penalty charge of €103 and if it remains unpaid legal proceedings follow, with the possibility of a court fine of up to €5,000 as well as a jail term of six months, or both, per offence.
The amount of vehicles seized is similar to that of 2017 although has decreased since 2016 with 65 vehicles taken back and 59 in 2015.
Author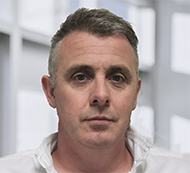 Justin Kavanagh
Justin Kavanagh is a recognised leader in automotive intelligence and vehicle data supply to the entire motor industry. He has almost 20 years experience in building systems from the ground up. As the Managing Director of Vehicle Management System, he understands the need and importance of trustworthy and reliable vehicle history and advice to both the trade and the public.
Follow me on LinkedIn
---