15% of UK Imported Cars Have a Hidden Past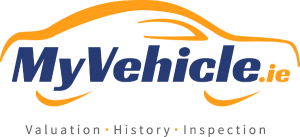 Article written by MyVehicle.ie and originally published on Rev.ie on April 12th 2016.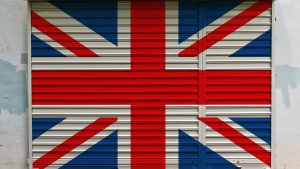 Research from
MyVehicle.ie
revealed that 15% of UK Imported Cars Have a Hidden Past (Write-Off, Stolen or Scrapped). It is extremely important to make sure you do a thorough car history check before buying a used car, to avoid potential future problems. This data by emphasises the importance of conducting a report with 
MyVehicle
to check a vehicles background history before deciding to purchase a used vehicle, which has been imported from the UK.
In 2014, there was a total of 49,945 imported cars from the UK. In Ireland, only around 20% of people buying a used car will actually check the vehicle's history throughout the purchasing process. Although there are services available, it seems that the majority of potential car buyers out there have not incorporated a car history check as a crucial element of their vehicle purchasing process.
When you compare this to the UK market and the measures that are taken to check a vehicle before it is purchased, the results are staggering. In the UK almost 80% of car buyers use a vehicle history check service before they make a purchase. This in turn leaves them a lot less likely to end up with a used vehicle that has been clocked, cloned, written off and has outstanding finance owed.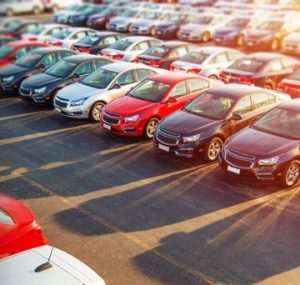 With this in mind, it is something that must be kept in mind when importing a car from the UK. With only 1 in 5 potential car buyers in Ireland running a report before they buy, the Irish market can be a hotbed for potential scammers to sell their cars that might be potentially dangerous. Over 15% of cars that are imported to Ireland from the United Kingdom have some type of hidden history which can go unnoticed without the use of a vehicle history check.
Justin Kavanagh, the MD of
MyVehicle.ie
believes Irish consumers need to be careful when purchasing a used vehicle in general and in particular UK imported vehicle. "I feel it's time that we stop Ireland from being the UK's dumping ground for vehicles that have been written off or clocked and the only way to do this, is for potential buyers to get Smart and to stop accepting someone's word or honest face! Do your research, check the vehicles background history yourself, to ensure that you are buying a vehicle that is legitimate and safe".
MyVehicle.ie
is owned and operated by Vehicle Management System (VMS) which provides a range of services to the automotive industry including insurance companies, independent vehicle assessors, financial institutions and independent and franchise motor dealers. VMS has partnerships with Dublin Institute of Technology (DIT), the Institution of Automotive Engineer Assessors and the Institute of the Motor Industry (IMI).
[maxbutton id="3"]
---