A City centre multi-story car park partially collapses and leaves vehicles dangling from upper floors 50ft above ground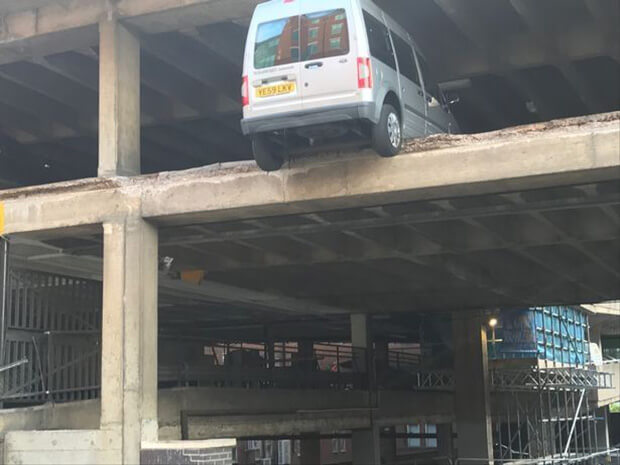 A city centre multi-story car park in Nottingham has partially collapsed, leaving some vehicles balanced precariously on the edge of the upper floors of the NCP Nottingham City car park.
The collapse occurred shortly after 4am this morning, when part of a wall and a floor at the NCP Nottingham City car park away.
Nottingham Police have cordoned off the neighbouring street in the operation to secure the car park leaving the three vehicles suspended on the edge 50ft above the ground level.
Structural engineers are currently at the scene to assess the damage and they are at this time unable to say when the car park will re-open to vehicles.
Thankfully, no-one was injured in the incident.
One witness of the scene, Maureen Black, 74 from Somerset, said:
"If someone had been standing there next to one of the cars it could have been fatal. It's a long way to fall."
Roger Black, also 74 from Somerset, said:
"I've never seen anything like it, the whole wall has completely come away, and part of the floor as well.





"It's a good thing it happened in the early hours otherwise it could have been a lot worse."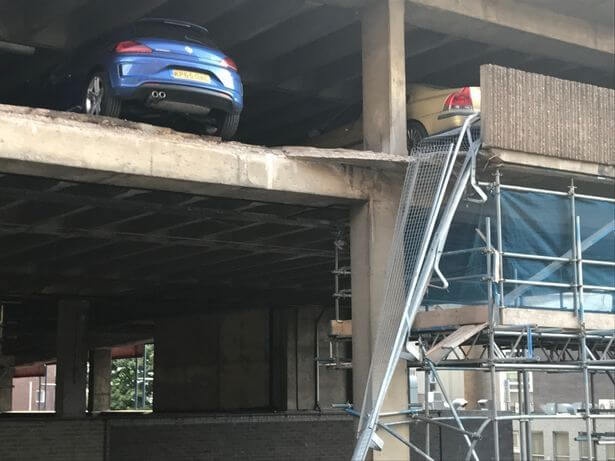 Another onlooker Dennis Etherson, 68, from London said:
"You just can't work out how it's happened. We're all discussing it but none of the suggestions make much sense.





"It's just strange how much of it has come away. I hope they have a full investigation into this."
A spokesman for NCP, which manages the car park, said:
"An incident has occurred during the night at our Nottingham City car park, where a part of the front fascia of the building has fallen and is blocking the entrance/exit of the car park.





"No one has been injured and no vehicle has been damaged.





"The fire service and police are working with NCP and the site remains closed until it is safe to re-open.




(As always, if you or a family member are considering buying a used car, don't buy until you run a
car check report
with
MyVehicle.ie
where you will find out the true history of the vehicle.)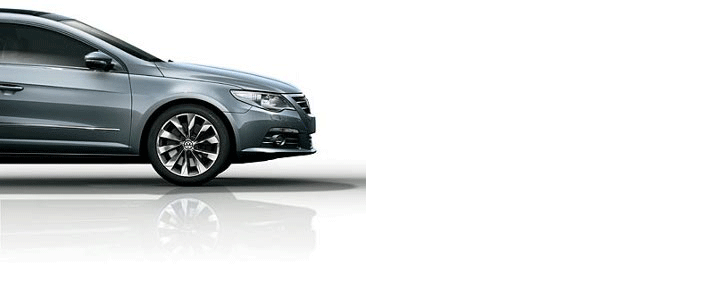 ---
Author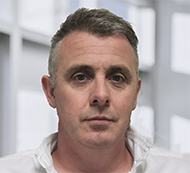 Justin Kavanagh
Justin Kavanagh is a recognised leader in automotive intelligence and vehicle data supply to the entire motor industry. He has almost 20 years experience in building systems from the ground up. As the Managing Director of Vehicle Management System, he understands the need and importance of trustworthy and reliable vehicle history and advice to both the trade and the public.
Follow me on LinkedIn
---