HPI Check - What It Is and How to Perform It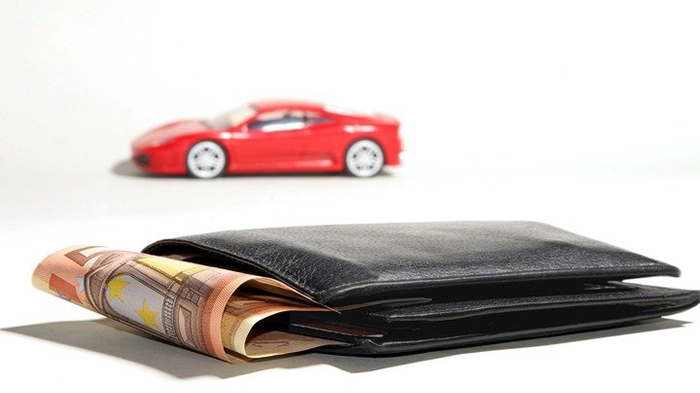 Car Finance Checks
Buying a used car can help you save a lot of money — there's no doubt about that. But if you're not careful, you may end up getting scammed. Unfortunately, there are a number of unscrupulous sellers who will try to sell you a car that is dangerously faulty, stolen, or has outstanding finance on it. That's why it's important to protect yourself, your mental peace, and your finances by running HPI checks before you purchase any used car you're interested in.
Read on to learn more about what an HPI check is and how you can get one done.
What Is an HPI Outstanding Finance Check?
An HPI check is essentially a vehicle check that is performed by MyVehicle.ie, Ireland's premier automotive services firm. This check scrutinizes the history of a motor vehicle that is registered in Ireland and informs you if there are any red flags. When buying something as substantial as a car, it's important that you protect yourself against fraud. And that's why it's necessary for prospective used car buyers to run vehicle history/HPI checks on MyVehicle.ie.
Keep in mind HPI is actually the name of a vehicle history check services company located in the UK. However, both in the UK and Ireland, any vehicle history check done by a car services firm is commonly referred to as an HPI check.
What Does an HPI Check Include?
These are some of the key details that an HPI check will reveal:
Outstanding finance: HPI checks will tell you if there is an outstanding finance agreement or loan on the car. Keep in mind that most loan agreements give the ownership rights of the vehicle to the lender until the entire loan amount has been paid off in full. If you purchase a car that has outstanding finance on it, the debt will transfer to you. Even if you happened to purchase the car in good faith, the lender has all the rights to repossess the vehicle, which means you'll lose the car as well as the money you paid for it.

Stolen vehicle check: You can never be certain if the vehicle you are looking to purchase has been stolen from another individual or organization, but, fortunately, an HPI check will reveal that information to you. If you purchase a vehicle that was stolen, you stand to lose the vehicle along with the cash you paid for it.

Insurance write-off check: If the vehicle was badly damaged in an accident, the insurance may have declared it a total loss. Such vehicles should never be driven again. However, some owners try to sell such vehicles to make a quick buck. Not only is buying such a vehicle an expensive ordeal that will involve multiple trips to the mechanic, but it is also quite dangerous for you and other drivers on the road.

Imported vehicle check: A significant number of cars in Ireland are imported from the UK. While the deals can be quite lucrative, running an HPI check will help you identify if there is any outstanding finance on the car, if the vehicle was used as a taxi in the UK, if any changes were made to the registration plate, etc.

Changes in the number plate: The car HPI check report reveals if the car's number plate has been changed. Although many people change number plates in order to personalize their vehicle, it is important to remember that some sellers change them to hide the history of the vehicle. For instance, the car may have been stolen and the seller may have changed the number plate so they don't get in trouble with the law.
How Does the HPI Check Work in Ireland?
If you want to perform an HPI check for a vehicle in Ireland, you can purchase the report as part of your Full Vehicle History Check report from MyVehicle.ie. If you are looking for a free HPI check, you can also request a Free Car Check report from MyVehicle. The free report runs a basic identity-check of the car and provides you with a few details which you can use for verification purposes. In comparison, the full vehicle history check report provides you with comprehensive details about the vehicle so you can truly ascertain if the purchase is worth it.
Why You Should Not Buy a Car Without Getting an HPI Check
In most cases, purchasing a used car is a lot cheaper than buying a new set of wheels. But when you buy a used car, it is important to conduct a few extra checks to ensure that everything is as it seems. A car HPI check will tell you many important details about the vehicle which will help you make the right buying decision.
Getting an HPI check is no different than paying a surveyor to examine the history and quality of a house you are interested in purchasing. The check reveals if the four-wheeler you are looking to buy is legitimate if it can be sold legally, that it has not been clocked or written-off by the insurance company, and that you aren't purchasing a set of wheels that is essentially a death trap.
While some large used car dealerships perform the HPI check for you as part of the buying process, it is advisable to order a comprehensive vehicle history report from MyVehicle.ie before you part with your hard-earned money (especially if you are purchasing a car from a private seller or a smaller dealership). Even if the seller seems genuine, it's best to not buy something as expensive as a car in good faith alone. Either order a free HPI check report or a comprehensive one so you can purchase the right vehicle.
How to Perform an HPI Check
If you purchase a car that has outstanding finance on it or other dangerous faults, the consequences can be really devastating, especially if you've been saving up money for a while to purchase the vehicle. That's why it is in your best interests to order an HPI check.
All you need to get an HPI check from MyVehicle.ie is the car's registration number. To request a report, simply visit the MyVehicle website, enter the registration number of the car in the top-right corner, and click on 'Get Report'. The verification process is completed in no time, after which you will receive a detailed report about the car, helping you make an informed buying decision.
Conclusion
With cars, looks can be extremely deceiving. What appears to be the perfect set of wheels could, in fact, end up giving you a massive headache and financial trouble as soon as you pay for it. And that's why an HPI check is so important. While a free HPI check will reveal some information, we recommend paying a little extra and getting a comprehensive vehicle history report from MyVehicle.ie in order to understand the complete history and background of the car.
FAQs
Is the car HPI check free?
You can order a free vehicle history report through the MyVehicle.ie website. The free report will tell you certain basic details about the car. However, if you really want to buy a used car, it is recommended that you order a comprehensive vehicle history report. Although the latter requires you to make a nominal payment, the report will reveal numerous details about the car, helping you avoid buying a car that has a problematic background.
Are buyers legally required to run an HPI check?
No. There is no legal requirement for an HPI check. However, it's best to do one so you are not spending your time and money on a car that can't legally be sold or has dangerous faults.
Where does the data in the HPI check report come from?
MyVehicle does a thorough examination of the background of the vehicle and sources all the information from trusted, independent sources, including insurance companies, police records, industry bodies, finance houses, and more, to ensure that your report only has the most accurate details and information.
Do I have to get an HPI check done even if I am buying a car from someone I know?
Yes! Even if you are purchasing a used car from a trusted source, it is likely that the car may have problems that even the seller is not aware of. For instance, the person you are buying the car from maybe the second owner, and they could have purchased the vehicle from an individual who did not reveal key information about the vehicle's background. Rather than paying money for a car that might cause you financial hassles in the future, it is a good idea to be sure of your purchase by running a car HPI check.
What information do I need to order an HPI check on MyVehicle.ie?
You only need the car's registration number to order a comprehensive or free vehicle history check report.
Author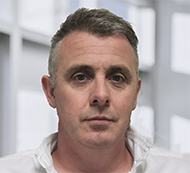 Justin Kavanagh
Justin Kavanagh is a recognised leader in automotive intelligence and vehicle data supply to the entire motor industry. He has almost 20 years experience in building systems from the ground up. As the Managing Director of Vehicle Management System, he understands the need and importance of trustworthy and reliable vehicle history and advice to both the trade and the public.
Follow me on LinkedIn
---