Used Car Market Trends 2021 - Will Used Car Prices Drop in 2021?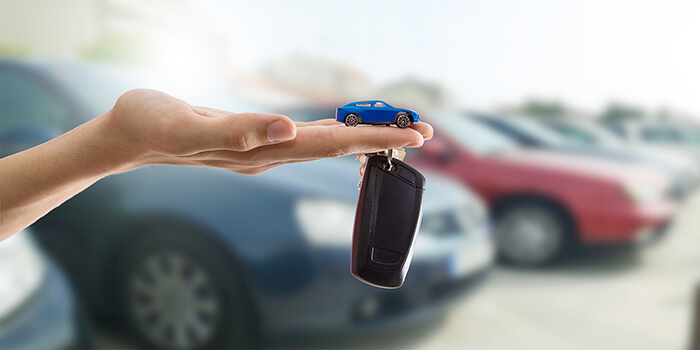 Wondering if 2021 is the right time to buy a used car for yourself? Will used car prices drop in 2021 in Ireland? While the coronavirus pandemic may have lowered the sale of new cars, Ireland's used car market, however, has gone into overdrive. So, although the demand for used cars is on the rise, is this the best time to buy one, in terms of the price? Read on to know.
Irish VRT changes - how much will it impact used car prices?
Recent changes that were announced as part of the Budget 2021 are likely to make purchasing cars more expensive. The extensive changes that were made to the vehicle registration tax (VRT) bands are cause for concern since it will most likely increase the price of used imported cars, as well as new cars.
Number of imported used cars on the rise
After the UK's exit from the EU, Irish consumers who want to purchase an imported used car from the UK will need to pay additional charges. There is also a 10 percent customs duty that buyers will now have to account for, although this fee is not applicable to all vehicles.
The biggest impact on the prices of used imported cars, however, will be caused by the 21 percent VAT, which buyers will now have to pay regardless of the mileage or the age of the car that has been imported. In the past, the VAT charge was levied solely on new and almost-new imported used cars.
Despite these factors, the number of used cars being imported into the country has seen a small - yet steady - rise. This could be from the backlog of vehicles that were imported last year and a few models that dealers have brought in to give their systems a test. Analysts are of the view that in the months to come, there will be a marked decrease in the number of used cars being imported to Ireland. Given that many car dealers in Ireland rely on imported used cars from the UK for their secondhand stocks, it is likely that there will be a shortfall in the number of used cars in the future. If this happens, the prices of used cars will likely increase even more.
Is there another option for Irish used car buyers?
In theory, used cars that are imported from Northern Ireland don't have the 10 percent import duty. Also, buyers will only need to pay VAT charges if the vehicle has under 6,000km on the odometer or is really new (less than six months old). Northern Irish car dealerships have, as a result, reported an increase in the number of inquiries they have been receiving from the South.
To buy or not to buy?
Only you can truly assess whether buying a used car is a good idea. If you are likely going to be working from home this year, do you really need to spring for a car? On the other hand, if you are commuting to work and other places regularly, having your own car can be worthwhile.
Either way, remember to weigh things carefully before you make your decision. Make sure to account for things like expensive household repairs and reduced income when deciding if you can afford a used car right now. Also, it's best to only do business with a reputable dealership that will offer you support if things don't work out. Make sure to also do your due diligence and shop around for the best car and financing deal, before you zero in on a particular model or loan.
Most popular used car models in Ireland
If you are still thinking about getting a used car, you should know that the most popular options right now among Irish consumers are the Ford Focus, VW Golf, VW Passat, Toyota Corolla, and the Audi A4. Opting for a car that's not quite as popular as these options may help you get a better price.
FAQs
Is 2021 a good year to buy a used car?
With prices of imported used cars likely to rise, you may have to shell out more money to buy a used car this year.
Will used car prices drop in 2021?
No, used car prices are not likely to drop this year, thanks to a shortfall in supply, changes to the VRT bands, and levy of the VAT fees.
What are Ireland's used car market trends for 2021?
While imported used cars have been making their way into the country at a slightly increased rate currently, it is possible that the supply will lower in the near future. This may lead to a shortfall in the supply of used cars, making the demand for these cars go up.
Author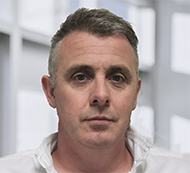 Justin Kavanagh
Justin Kavanagh is a recognised leader in automotive intelligence and vehicle data supply to the entire motor industry. He has almost 20 years experience in building systems from the ground up. As the Managing Director of Vehicle Management System, he understands the need and importance of trustworthy and reliable vehicle history and advice to both the trade and the public.
Follow me on LinkedIn
---