Almost 8,000 Volvo's recalled in Ireland over safety fears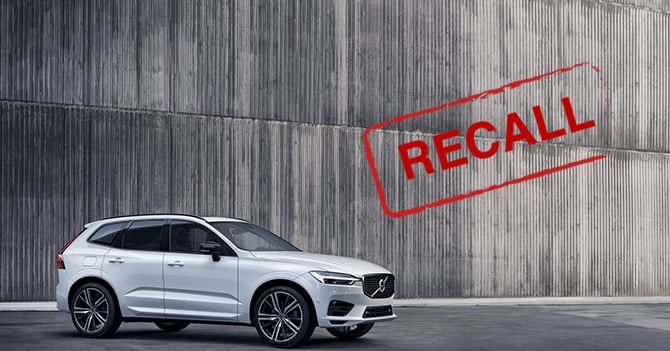 Nearly 8,000 Volvo cars sold in Ireland have been recalled over safety fears
The Swedish car company issued a recall on 8 of its models earlier this month, in relation to the effectiveness of seat belts.
Ireland's consumer watchdog, the Competition and Consumer Protection Commission (CCPC) has issued a statement saying:
"A safety issue has been identified whereby, potential breakage/fatigue of a flexible steel cable supporting the front seatbelt anchor point, which is mounted on the outboard side of the front seats inside a protective rubber sleeve, could occur during ingress under certain circumstances (dependant on how the driver enters and exits the car).
The CCPC said that Volvo Car Ireland Limited will write directly to all affected customers in Ireland stating:
"The letter will advise affected vehicle owners to contact their nearest Volvo dealer or authorised repairer where the vehicles will be inspected and repaired in line with the recall."
A Volvo spokesman has said that almost 2.1million cars are affected globally but they have not had any reports of accidents linked to the safety issue.
"This recall concerns cars from previous generation Volvo models.
"Volvo Cars has not received any reports of accidents or injuries connected to this issue – this is a preventive recall to avoid any possible issues in the future.
"The issue is related to a steel cable connected to the front seat belts. The cable may, under certain rare circumstances and user behaviours, over time suffer from fatigue. This could eventually cause damages to the cable, resulting in reduced seat belt restraint function.
"Owners of concerned cars will be contacted by letter, asking them to contact their Volvo retailer to have their cars corrected free of charge.
"All concerned cars will be updated with a new component replacing the existing steel wire. This is a robust solution, eliminating the risk for the issue to occur in the future."
"Models affected are the Volvo S60, S60L, S60CC, V60, V60CC, XC60, V70, XC70, S80 and S80L, produced 2006-2019. No currently produced cars are affected by this recall."
If you are concerned that your vehicle may have been impacted by this recall you can contact Volvo Car Ireland Limited directly on 01-4631220.
Author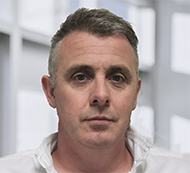 Justin Kavanagh
Justin Kavanagh is a recognised leader in automotive intelligence and vehicle data supply to the entire motor industry. He has almost 20 years experience in building systems from the ground up. As the Managing Director of Vehicle Management System, he understands the need and importance of trustworthy and reliable vehicle history and advice to both the trade and the public.
Follow me on LinkedIn
---