Audi boss arrested in connection with diesel scandal


Stadler's arrest is the most high-profile yet in the dieselgate crisis
The head of Audi, Rupert Stadler was arrested Monday in connection with parent company Volkswagen's "dieselgate" emissions cheating scandal, with prosecutors saying they feared he might try to suppress evidence.

This is a huge development just a week after prosecutors in the city of Munich, raided Stadler's home after charging him with fraud and falsifying documents that allowed diesel vehicles equipped with cheating software to be sold to European customers.

Four cops detained the Audi boss at his home between 6 and 7 am and it would seem that his arrest was justified as he is suspected of "seeking to influence witnesses or other suspects".

Stadler has denied the accusations and has said he is ready to be interrogated from today, Wednesday, 20 June 2018.

Hours after the arrest, the VW group's management named Bram Schot, from the Netherlands and who joined VW in 2011, to take over from Stadler as interim CEO.

Stadler is the most senior executive yet to be detained in the dieselgate crisis, which started when the Volkswagen group admitted in 2015 to installing so-called "defeat devices" in some 11 million diesels worldwide that made them seem less polluting in lab tests than they actually were on the road.

Not only did the vehicle emissions scandal involve VW's own-brand cars, but also those made by Audi, Porsche, Skoda and Seat. It has long been suspected that engineers of VW's luxury subsidiary Audi helped create the software used in the scam.

Audi's former head of engine development, Wolfgang Hatz, was taken into custody in Germany in September 2017 and remains behind bars. Another manager, this time at VW's other subsidiary at Porsche was also detained in April. He was identified by German media as Joerg Kerner, an engineer in charge of Porsche's engine division who was working at Audi when the diesel scandal broke.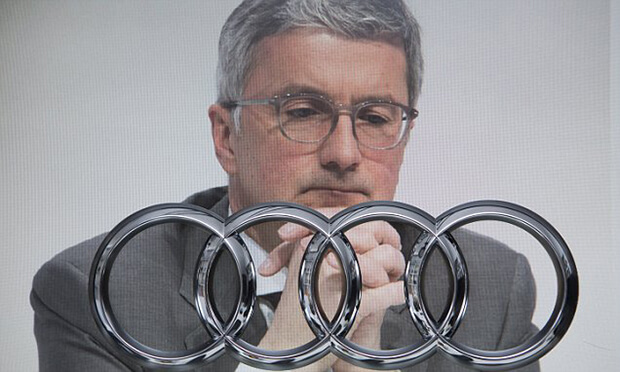 And German authorities earlier this month ordered the recall of some 60,000 Audi A6 and A7 cars across Europe to remove illegal emissions control software using a different technique however than the one at the heart of dieselgate. Industry expert Ferdinand Dudenhoeffer of the CAR research centre said:

Stadler, 55, joined Audi in 1990 and has been its CEO since 2007. In that time he has enjoyed the full backing of VW's top brass so far but that may change very rapidly, given the "very serious" allegations against him.

Stadler's arrest is the latest in a long line of scandals and allegations at the Volkswagen group. Volkswagen struggled to shake off the dieselgate crisis and continues to face a litany of investigations at home and abroad.

Two former VW chief executives Martin Winterkorn and his successor Matthias Mueller are both facing prosecution. They are suspected of knowing earlier than they have admitted about the cheating, meaning they may have failed in their duty to inform investors in the car giant about the financial risks. US prosecutors also indicted Winterkorn last month, saying he knew of the company's emissions cheating as early as May 2014 but decided to continue. The current boss Herbert Diess has also been accused of knowing about the scam before it became public but this allegation was rejected by the manufacturer last month.

So far, the diesel scandal has caused the VW group more than 25 billion euros in buybacks, fines and compensation, mainly in the United States where the cheating scam was first uncovered but there is mounting pressure on the auto giant to make amends in Europe too.

Just last week, VW agreed to pay a one-billion-euro fine to settle a probe by German prosecutors. VW has admitted "responsibility for the diesel crisis" but despite the scandal, it does not seem to have affected their reputation with the consumer, as the VW group last year reported global sales of 10.7 million vehicles, which was a new record.

Suspicions of more emissions manipulation have also spread to German rivals BMW and Mercedes-owned Daimler. So far though, only two people have been convicted over "dieselgate", and both of these convictions have been in the US.

Former VW executive Oliver Schmidt is serving a seven-year sentence after pleading guilty to conspiracy to commit fraud and violating the US Clean Air Act. VW engineer James Liang, who cooperated with investigators, was handed 40 months in jail last year.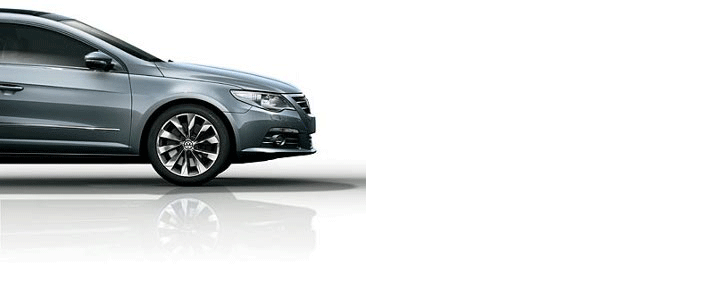 Author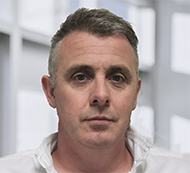 Justin Kavanagh
Justin Kavanagh is a recognised leader in automotive intelligence and vehicle data supply to the entire motor industry. He has almost 20 years experience in building systems from the ground up. As the Managing Director of Vehicle Management System, he understands the need and importance of trustworthy and reliable vehicle history and advice to both the trade and the public.
Follow me on LinkedIn
---